Luxurious Catamaran Cruise To Flat Island Incl. Gourmet Lunch
| | |
| --- | --- |
| Location | North |
| Minimum Age | 5 |
| Operating Days | All Days |
| Duration | 8 hrs 45 mins |
| Activity Time | 09:00 - 17:45 |
| Transportation | Offered as Supplement |
Luxurious Catamaran Cruise to Flat Island Including Gourmet Lunch on a Private Beach
This catamaran cruise is all about true luxury, you will get to spend a day of hedonism as you relax and enjoy a day on a private beach of Flat Island in an intimate and exclusive location with a personal service and range of facilities to provide maximum comfort.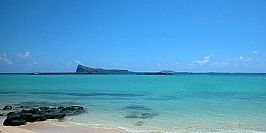 As part of this day trip you will enjoy sailing through the crystal clear water, breathtaking scenery all around, stay on a beautiful private white sand beach on Flat Island, snorkel inside the lagoon, and enjoy a gourmet lunch at the Governor's house restaurant.
The Governor's house is a fine dinning restaurant situated on a private beach of Flat Island and operated which much skill and class by one of the best hotels of Mauritius.
This Flat Island cruise experience includes
Light breakfast served on the catamaran
Catamaran Cruise to Flat Island*
Open bar offering selection of soft drinks and alcoholic beverages
Transfers from the main beach of Flat Island to the private beach
Access to all the facilities of the restaurant such as the beach bar, luxurious sun beds, beach hammock, sofas lounge, showers, toilets and many more
Delicious fine dinning chef prepared lunch in exclusive atmosphere
Private bar service offering imported drinks and cocktails
This cruise is all about enjoying a unique luxurious catamaran cruise, which includes a delicious dinning experience at a top class restaurant located on Flat Island in a breathtaking location.
A major highlight of the cruise is the spectacular scenery of the Northern islands of Mauritius including the Gunner's Quoin (Coin De Mire island), Gabriel Island, Round Island, Serpent Island, and of course Flat Island which is the destination of this cruise.
The catamaran cruise starts at 09:00, departing from Pointe aux Canonniers (1 km from Grand Bay).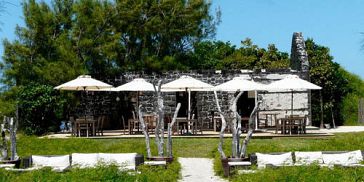 Quickly after departure a light breakfast is served. You would enjoy selection of pastries, toasts and fruites together with coffee and tea. This is an ideal light breakfast to 'kick off' a great island cruise day experience.
The catamaran will set sail heading the direction of Gunner's Quoin Island (Coin De Mire island), and then to Flat Island.
The catamaran crew members will make sure your time is enjoyable, providing you a personal service throughout the cruise.
The cruise takes you along the North coast of Mauritius, sailing past Fort Malarctic, Cap Malheureux and other important historical sites until reaching the high sea cliffs of Gunner's Quoin. The Gunner's Quoin Island with its high sea cliffs towering into the sky is quite a remarkable site. These cliffs serve as nesting grounds to large colonies of tropic birds including the famous national bird of Mauritius.
After approximately one and half hours of easy cruising, the catamaran will reach its destination and stop sail at the lagoon between Flat Island and Gabriel Island. Both islands are Government-declared Nature Reserves and are situated with very close proximity from each other (distance of 750 meters between the islands).
Upon reaching Flat Island you will be transferred from Flat Island's main beach a distance of about 1km to the northern part of Flat Island where you will spend the day on the private beach of the Governor's house.
The private beach feature pristine white sand, crystal clear turquoise waters, beautiful coral reefs for you to discover, rich birdlife, and spectacular coastal scenery. There you will have access not only to the beach but also to all the facilities of the restaurant such as the beach bar, the VIP lounge, luxurious sun-beds, hammocks, shower and toilet.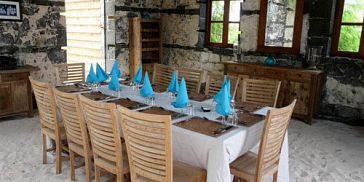 For lunch, you will have your own private dining table, shaded and overlooking the sea. All along you will continue to enjoy a selection of refreshments, which will be served before and after lunch.
Lunch will be served from 12h00 to 14h30 at the Governor's House restaurant. The restaurant offers a magical setting on private beach at the north of Flat Island overlooking Round Island and Snake Island – the most distant islands of Mauritius.
The design of the Governor's House restaurant is very unique; it is actually an old ruin, dating from the 19th century, which was brought to life with much style for providing all its visitors a very unique dining experience.
The lunch menu
Option 1 - Gold Package
Unlimited Aperitifs Drinks on the Beach Bar
Mojito / Rum / Beers / Sodas
Apero time on the Beach
Smoked marlin canapés
Exotic octopus salad
Peri Peri chicken wings
Traditional lentil boucanée
A choice of carefully selected wines will be offered with lunch
Lunch Menu
Whole grilled Lobster
Grilled fresh fish
Mixed rice salad
Green vegetables
Dessert
Assorted seasonal fruit
Coffee / tea
Pastries
Local aged rum
Option 2 - Silver Package
Aperitifs Drinks on the Beach Bar
Mojito / Rum / Beers / Sodas
Apéro time on the Beach
Smoked marlin canapés
Exotic Octopus salad
Traditional lentil boucanée
A choice of carefully selected wines will be offered with lunch
Lunch Menu
Grilled fresh fish
Marinated chicken
Barbecue sausages
Exotic rice
Mixed salad
Dessert
Fresh Fruit salad
Coffee / tea
Pastries
Local aged rum
Drinks included: soft drinks, imported alcoholic beverages, coffee and tea
Note: kindly inform us in advance if you wish to have a vegetarian meal.
A vegetarian menu is also available if you let us know at the time of your booking.
Drinks: All drinks included - including soft drinks, imported alcoholic beverages, coffee and tea, all served without limitation.
At around 16:00, you will leave Flat Island, heading back to the departure point, reaching back to Pointe aux Canonniers at around 17:45.
During the sail back you will continue enjoying the bar services and the great atmosphere onboard this beautiful catamaran.
About Flat Island: Flat Island, known as Île Plate in French, is located near the Round Island, at the extreme north of Mauritius. It houses one of the two working lighthouses in Mauritius.
Flat Island, the largest of the northern islets, is mostly flat, but has a single hill topped by a lighthouse. The vegetation is very rich with large variety of plants.
North of Flat Island is Pigeon Rock, a spectacular bare rock stack, were many seabirds come for nesting.
Flat Island is a very popular venue for snorkelers, and also offers great dive sites. The island offers beautiful beaches with crystal clear turquoise water.
Comments
The Luxurious Catamaran Cruise to Flat Island is available everyday
The cruise departs from Sunset Boulevard, Grand Bay
Note: You are kindly requested to arrive at the departure point by 9:00 a.m. at the latest. The catamaran will leave at 9:15 a.m. sharp
The Governor's house restaurant is opened everyday from 11:00 a.m. to 4:30 p.m.
The restaurant area of Governor's house is opened every day from 11.00 am - 16.30 pm.
Lunch is served from 12.00 pm - 14.30 pm
Regarding alcoholic beverages, the cruise package includes half bottle of wine per person, as well as beers and local cocktails offered at the Governor's house beach
Additional alcoholic beverages are available at the beach bar and at the restaurant for a supplement
What to bring: We suggest bringing hats, sun block cream for sun protection, cameras and swimsuits.
Should be age 5 or above to go on this trip.
Prices
Silver Package:
Price per adult: 145 Euro
Price per child: (ages 5-12): 69 Euro
Gold Package
Price per adult: 169 Euro
Price per child (ages 5-12): 99 Euro