In this busy day and age, spending time with their children is a luxury for many parents. However, spending quality time together is an important asset that helps foster stronger bonds and healthy families. So, instead of worrying about how many minutes you can spend with your children on a daily basis, focus on turning those minutes into meaningful moments via memorable activities.
Mauritius provides a welcome relief from the buzz of modern electronics through a vast array of fun-filled family activities that you can enjoy with your kids. Kids, of all ages, will be thrilled to experience our culture and to grow as they learn new skills and enjoy first time experiences.
Planning a family trip may seem like a daunting task as it takes a lot of time and effort. One of the first things to consider when planning a family holiday is what family activities are on offer at the destination. Fortunately, when it comes to family fun, Mauritius has it all. But the overwhelming list of options can also be stressful for first-time visitors.
Here are some fun activities to ensure your family holiday is every bit as successful as you originally planned:
List of Fun Family Activities in Mauritius
Casela World of Adventure
Curious Corner of Chamarel
Pirate Boat Cruise To Ile Aux Cerfs
Submarine Underwater Trip
Dodo Quest
---
Casela World of Adventure
A must visit place for families with children! The Casela-World of Adventures is a 14 hectare nature park with fun and entertaining, adrenaline-packed activities. Besides being a zoo of big cats, giraffes, rhinos, exotic bird species and African mammals, you will have the chance to indulge in seriously fun activities like mud karting, ziplines, quad biking, a Nepalese bridge, canyoning, pony rides, Tilapia fishing, toboggan rides, a petting farm for kids, and the list goes on.
Casela forms part of the Yemen Reserve. This wonderful reserve hosts two of the longest rivers on the island - Rivière du Rempart and Tamarin River. It is also a haven of Java deer, wild boars, hares, macaque monkeys, mongoose and fruit bats, as well as to ebony, cassias, tamarind and pink pepper plants-an amazing display indeed!
As a family you will have a wide range of choices to choose from; while the adults can partake in extreme adventure activities, the kids on the other hand, can enjoy feeding animals like Giraffes and Lorikeets.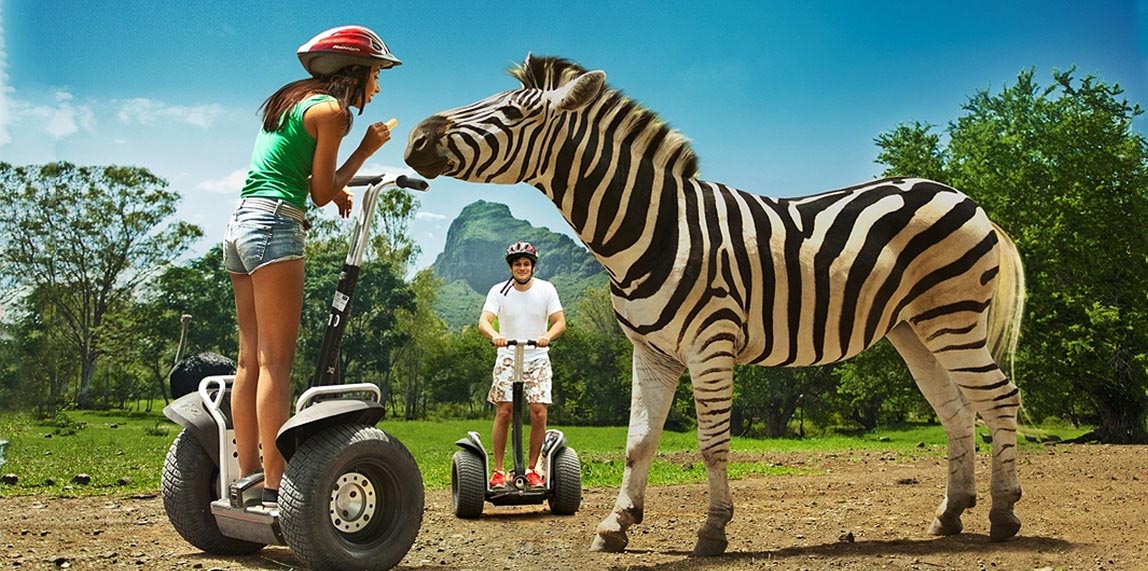 The park is divided into thematic units or kingdoms as below:
Safari Kingdom: Safari Quad Biking, Photo-Safari, dedicated area for big cats and suitable for safari and interaction with giraffes.
Nature Kingdom: Bird Park, Canopy Park, Animal shows.
Mountain Kingdom: Canyoning, Via Ferrata, Zip Lines, Climbing Wall.
Water Kingdom: Wave pool, toboggan slide (children and adults), a lagoon and an artificial river.
Discovery Centre: 4D cinema, discovery of natural science and history of Mauritius through giant 3D Maps.
---
Curious Corner of Chamarel
If you wish to experience an illusory world that will not only fascinate you but also entertain you, then you should visit the Curious Corner of Chamarel for a fun packed day. Curious Corner is located just opposite the Seven Colored Earth Entrance in the Chamarel village, on a winding hilly road in the South-west of Mauritius.
The curious corner was passionately constructed by creative professionals with the idea to surprise the curious minds of their visitors. It is mostly visited by families with children where you will experience fun packed illusions with adventures, along with mind games, and activities suitable for curious people of all ages.
It is a fascinating, fun and social excursion taking you into the wonderful world of optical illusions, which will leave you quite literally, not believing your eyes! So be sure to allow at least an hour and a half to experience the whole adventure.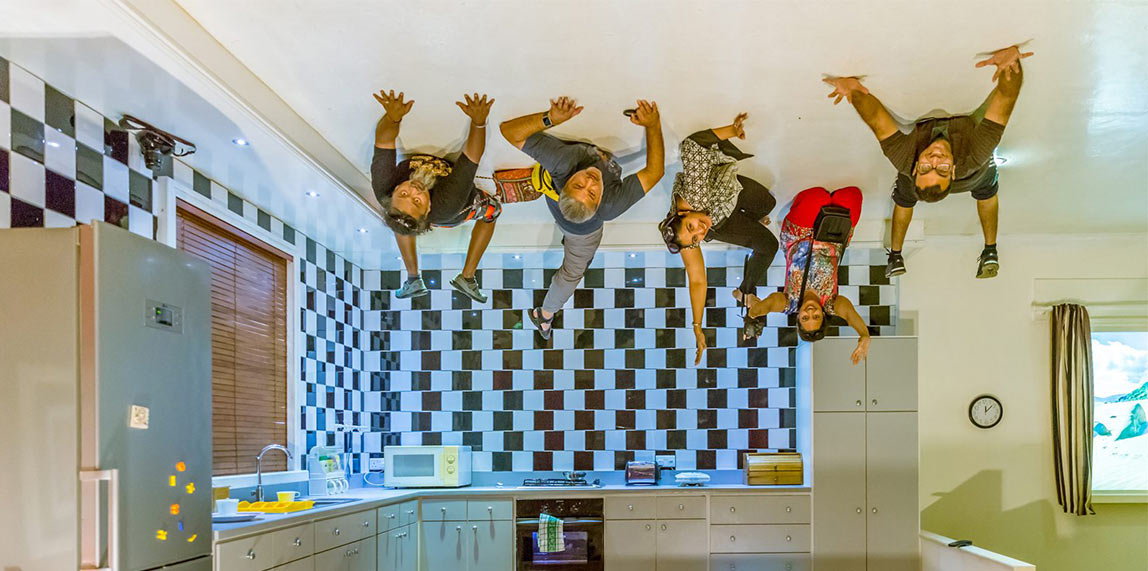 Some of the attractions at Curious Corner which are guaranteed to give your mind a wobble.
Mirror Maze
The Ames Room
The Upside Down Room
---
Pirate Boat Cruise To Ile Aux Cerfs
Feel the wind in your hair and smell the salty sea as you enjoy an ultimate cruising adventure on the very Luxurious Pirate boat, departing from the South East of Mauritius. This is an unforgettable trip aboard a wooden sailing pirate style boat – an excursion that will definitely be one of the highlights of your family holiday on our tropical island.
The cruise includes a BBQ lunch with chicken and King Prawns, which the family is sure to enjoy. After lunch, the Pirate boat will head towards Ile aux Cerfs Island, a popular, beautiful island near the east coast of Mauritius. With its swaying casuarinas, palm trees and the pure white beaches framed by the vivid turquoise waters, this amazing paradise island is the perfect setting for a day of family fun. Relax on the beach as the kids play about in the clear waters.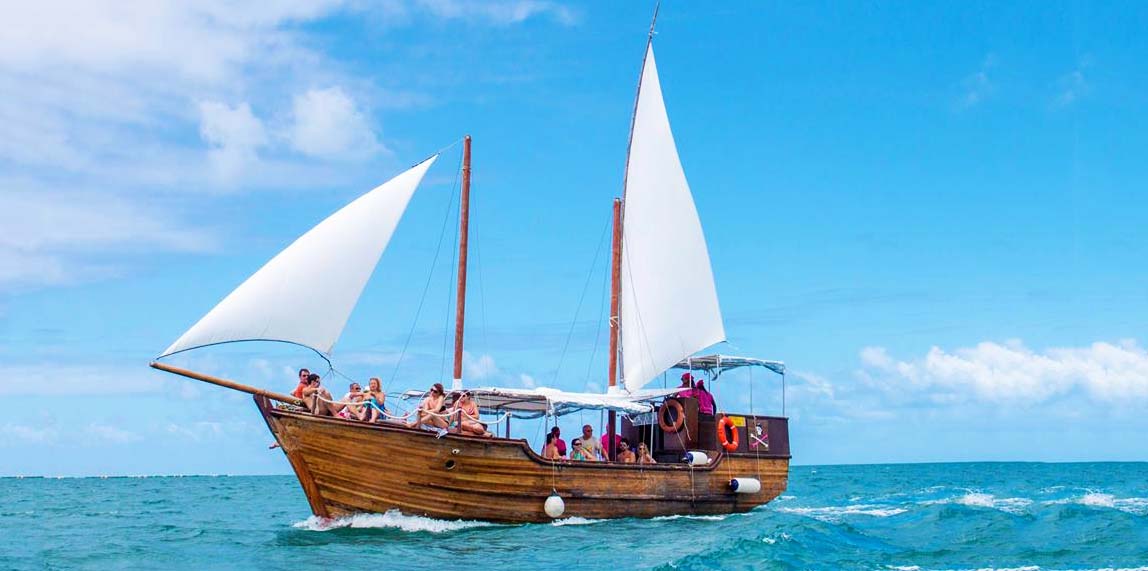 After the visit to Ile aux Cerfs, you will be back on the Pirate boat which will set sail to the magnificent aquatic site of Ile aux Aigrettes. All along, you will be able to admire the breathtaking sceneries of the South-East coast. Near Ile aux Aigrettes, the Pirate boat will drop anchor and stop the boat for you to enjoy swimming and snorkeling inside the lagoon or just to relax on board the Pirate ship.
Throughout the cruise you and your family will enjoy entertainment on board, including an exciting Pirate show, games, live music and dance shows.
---
Submarine Underwater Trip
Go for a once in a lifetime experience and discover the beautiful marine life and underwater world of Mauritius!
At 35 meters undersea, you will come across some rare species and will explore the underwater world of Mauritius like on a safari trip. As part of the submarine trip will get to visit a shipwreck, explore the rich coral reefs of Mauritius, and observe and encounter various species of fish. Children will love this dream-like experience when going underwater into the crystal clear Indian Ocean water and discovering the rich sea life.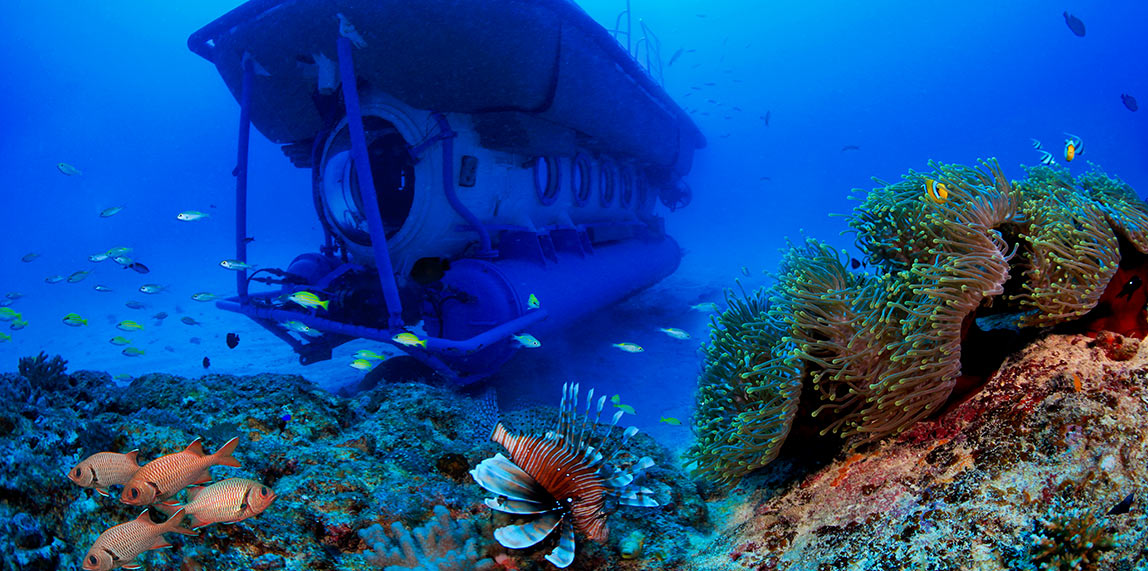 You will cruise along the reef and view the corals from very close, explore the local rich marine life, visit the shipwreck of the famous Star Hope cruiser, and discover a 17th century anchor at the bottom of the ocean.
The submarine is air-conditioned with a fully transparent-glass cabin so you will enjoy exceptionally clear panoramic views of the extraordinary underwater world. There is also a camera situated on the submarine's bridge which projects the great views from outside to a TV screen located inside the submarine, giving you an additional view of the marine life.
The exotic tropical marine life makes this submarine trip an unforgettable experience.
---
Dodo Quest
Dodo Quest is all about fun, entertainment and adventures! Here, you will experience the thrill of a game situation consisting of adventures, amusements, entertainment, and mind-boggling puzzles to solve. It is an escape quest inspired by unique scenarios of Mauritian colonial history, offering you the extraordinary chance of being teleported into the past. You will be placed in a game situation under a themed room, which has an authentic design and includes dramatic sound effects, interactive objects, as well as special smells to provide a realistic mise-en-scène.
With Dodo quest, you will not only have a fun and exciting time but you will get to discover the colonial history of Mauritius and nature. All you need is 59 minutes to find objects, solve puzzles, and open all the locks to set you free. Bring your family to enjoy an incredible adventure in Mauritius. Children aged 8 to 14 years must be accompanied by an adult.
Use your logic, tactics, and strategies to find the exit and complete the ultimate challenge!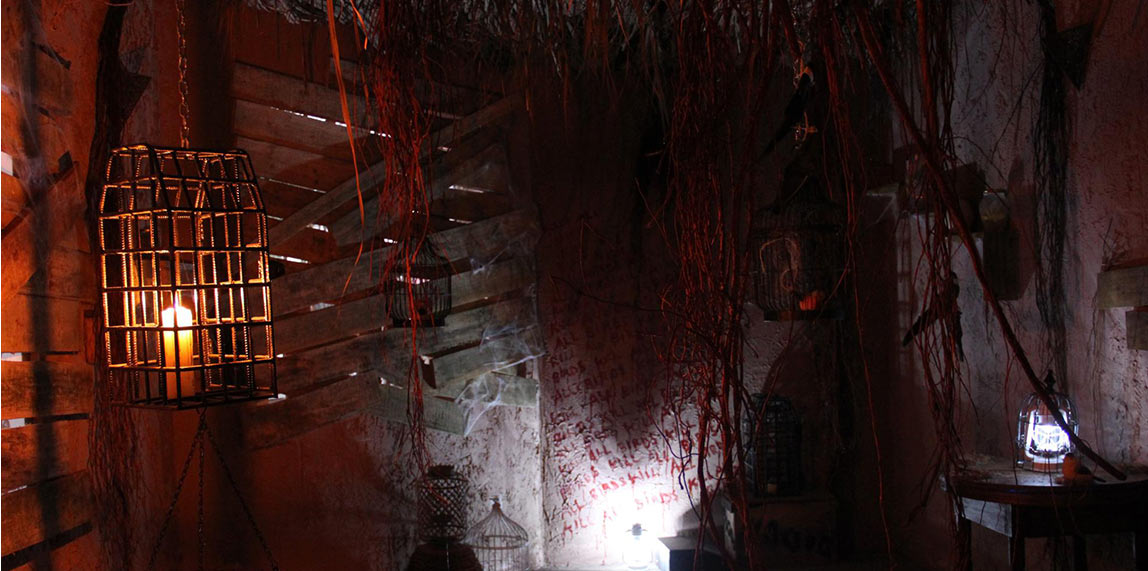 Theme Based Rooms
Room 1: Adventurer's Cabinet
Room 2: Prison Break
Room 3: Hunter's Hut
Room 4: Mental Hospital