Mauritius Hiking and Trekking
Mauritius is famous for its breath-taking nature with its beautiful birds, flora, mountains, rivers, waterfalls offering magnificent views which are true must for any nature lover.
Mountains, rivers, waterfalls, canyons, forests and many more offer endless possibilities for trekking, hiking, and various nature trips - Undoubtedly, the ultimate way to discover the 'other' Mauritius.
Whether you choose Half Day hikes to Black River, Le Pouce Mountain, Piton du Rivière Noire, or having Full day hikes to Tamarind Falls or Ile d'Ambre you are sure to enjoy breathtaking views of mountains, rivers, forests and much more.
In case you are looking for a more adventurous nature trips, then the Hiking Trip with Zip lining & Swimming, as well as the River trek adventure are your ideal choices.
Nature lovers can also rejoice a short trek to see the fabulous Quintré Waterfall and some rare bird species such as the Mauritius Black Bulbul, and Echo Parakeet as part of the Quad/Buggy & Trekking Adventure at Frederica Nature Reserve.
So…Grab a bottle of water, a light jacket, mosquito repellent, tie up your hiking shoes and let our professional guides lead the way!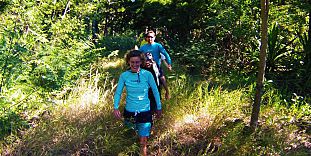 Hiking Trip at Ile D'Ambre Complete your holiday by getting introduced to the beautiful Ile D'ambre Island with its varied vegetation. We shall make you experience this unique hiking trip in an… read more →
---
---
North East
Duration : 5 hrs
Hiking Trip - Tamarind Falls - Half Day This half day hiking trip at the Tamarind Falls is best known as "a short and easy hike to discover the high part of the 7 waterfalls". Enjoy… read more →
---
---
South West
Duration : 3 hrs
This hike is a must for any visitor of Mauritius! Black River Gorges Natural Park Hike - Half Day hiking including a picnic lunch. Come and experience the true beauty of the nature of Mauritius. The… read more →
---
---
South West
Duration : 3 hrs 30 mins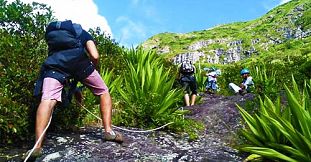 Half Day Hiking Pouce Mountain The starting point for this hike is Commercial Center of Helvettia. There you will meet the guide and prepare for the hike. You can also park your car in the safe… read more →
---
---
Centre
Duration : 3 hrs 30 mins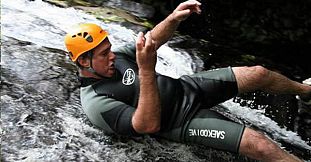 Mauritius Attractions offers you the only River Trek adventure in Mauritius. This is a unique river trek along the Galets River - A great way to discover the beautiful nature of Mauritius! A full… read more →
---
---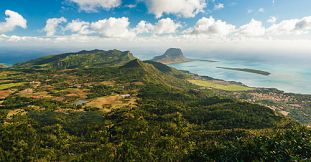 Mountain Hike to the Highest Peak in Mauritius Hiking trip to the Piton De La petite Riviere Noire - the highest mountain in Mauritius! Experience the natural beauty of Mauritius from a different… read more →
---
---
South West
Duration : 3 hrs 30 mins
Hike to Tamarind Falls - Full Day hiking including picnic lunch Hiking to Tamarind Fall with its breathtaking views of mountains, rivers, forests and waterfalls, discovering a magnificent nature… read more →
---
---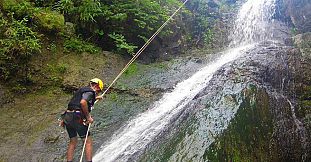 This activity is not available for the moment until further notice. Half day canyoning excursion in the South West area of Mauritius at Rivière Papayes. This canyoning excursion is done at the… read more →
---
---
South West
Duration : 3 hrs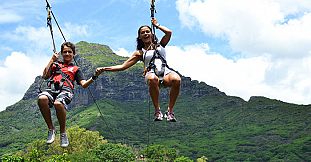 This activity is not available for the moment until further notice. A day full of surprises and adventures! Wooden ladders, Nepalese bridges, knotted-ropes and lifelines make this hiking trip much… read more →
---
---
West
Duration : 7 hrs 30 mins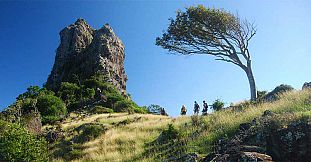 This activity is not operational until 31st December 2016. Via Ferrata in Mauritius - Mauritius' mountain climbing adventure circuit Looking for a more sporty activity? A unique activity to spice up… read more →
---
---
West
Duration : 6 hrs 30 mins
Half day canyoning excursion at the South West area of Mauritius at Tamarind Falls. The canyoning excursion is offered at the Tamarind Falls which constitute a scenic attraction of the South West of… read more →
---
---
South West
Duration : 4 hrs 30 mins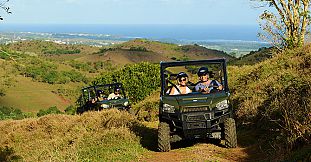 The Spirit of thrilling Adventure - Quad or Buggy Drive This is a fantastic adventure trail, taking you off the beaten track to discover one of the most rejuvenating sites on the island. This package… read more →
---
---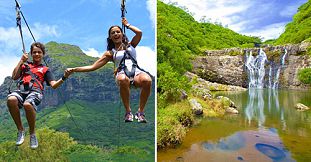 Hiking Adventures Package – 2 Days Package Ideal two days full of surprises and adventures for nature and adventures lovers. Experience hiking in beautiful parks and nature reserves, climbing… read more →
---
---
South West
Duration : 7 hrs 30 mins