Foreign Currency Exchange in Mauritius - Best Money Changing Service
Money Changing Services in Mauritius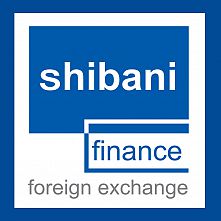 Looking to exchange your money in Mauritius? Look no further!
Our core belief is that your holiday planning should be stress-free. Our team is dedicated to assist you all the way- from pre-booking your activities on the island to ensuring that you get the best Forex rate.
Arriving to a new country - not sure where to change money, where you could obtain good rates and save on high commission charged by various financial institutes?
We are here to save you all the hassle and point you to one of the most reliable forex partner and secure the best exchange rate for your Mauritian Rupees upon your arrival.
We thrive to provide the highest-quality services, and going the extra mile to serve our customers.
Preferred Currency Exchange Rates for You our Customers
This is why we have partnered up with Shibani Finance to ensure that all MauritiusAttractions.com customers benefits from a preferred exchange rate for your foreign currencies.
Benefits:
Airport outlet; Exchange your money into Mauritian Rupees at the airport itself.
Special fees; Benefit from a preferred exchange rate
Hassle free; No need to haggle, simply print your Currency Exchange Request form and enjoy the benefits.
14x outlets in Mauritius (including Airport); Don't want to spend more time at the airport? You can visit their other outlets around the island.
---
Currency Exchange Request Form:
Simply fill and print the below form and visit any of Shibani Finance's 14 outlets situated in key locations on the island.
---
About Shibani Finance Ltd
Shibani Finance Co Ltd is a private Limited company which was incorporated in Mauritius on the 18th of March 1997.
Their first bureau de change was opened in July 1997 at the corner of Immigration & Corderie Street, Port Louis, and an area which is essentially accessible to both the local and the tourist communities. Today with a network of 14 branches, Shibani Finance Co Ltd is the leading foreign exchange company of the island.
The main activity of the company consists essentially of buying and selling foreign currency at very competitive rates. With nearly 20 years of experience, Shibani Finance Co Ltd has built a nationwide reputation for providing outstanding individual and corporate services through competitive exchange rates. In addition to currency exchange transactions Shibani Finance also carries out inward and outward remittances and money transfer transactions through Western Union.
Contact Shibani Finance:
1. AIRPORT
Airport Arrival,
SSR International Airport, Plaine Magnien,
Airport Arrival.
Phone: 6378115 Fax:6378115
2. BAGATELLE
Bagatelle Mall of Mauritius
Moka.
Phone: 471-0944 Fax: 471-0944
3. BEAU VALLON
Shop No. 4,
The Beau Vallon Shopping Mall,
Beau Vallon.
Phone: 631-3406 Fax: 631-3406
4. BELLE MARE
Bremen House,
Royal Road,
Belle-Mare.
Phone: 415-2025 Fax: 415-2025
5. CUREPIPE
Sunsheel Complex,
Royal Road,
Curepipe.
Phone: 676-6465 Fax: 676-6465
6. FLACQ
Rosunally Building,
St. Ursule Road,
Flacq.
Phone: 413-0675 Fax: 413-0675
7. FLIC EN FLAC
Nenuphar Complex,
Royal Road,
Flic-en-Flac.
Phone: 453-9963 Fax: 453-9963
8. GOODLANDS
Shop No. A - Ground Floor,
La Galerie, Royal Road,
Goodlands.
Phone: 283-0480 Fax:283-0480
9. GRAND BAY
Les Mirabelles,
La Sallette Road,
Grand-Baie.
Phone: 263-4798 Fax: 263-4798
10. PORT LOUIS [Main Branch]
Victoria Building,
Corner Quay & Corderie Streets.
Phone: 210-1935 Fax : 211-4961
11. PORT LOUIS
Place d'Armes,
3 Duke of Edinburgh Avenue,
Phone: 210-5100 Fax : 210-5100
12. QUATRE BORNES
George Town Building,
St. Jean Road,
Quatre-Bornes.
Phone: 467-3367 Fax: 467-3367
13. ROSE HILL
Hassamal Shopping Centre,
Corner Queen and Remono Streets,
Rose-Hill.
Phone: 454-1370 Fax: 454-1370
14. TAMARIN
Tamarin,
Shop No. 4, Key West Plaza Complex, Royal Road, Black River,
Tamarin
Phone: 4837649 Fax:4837649