Mauritius Diving and Diving Courses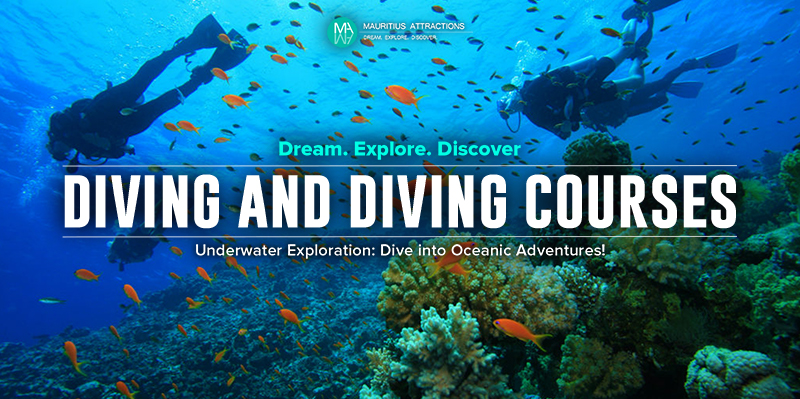 Discover the world of diving in Mauritius through variety of diving packages, diving courses and dive safari expeditions offered in all regions of Mauritius. Both beginners and certified divers can be sure to enjoy various diving activities in these perfect conditions.
Certified divers may choose one of our diving packages or have theme dive program such as the Wreck or Cave diving packages.
For those with no previous diving experience, the PADI Discover Diving is the ideal package for you. It will let you try and experience scuba diving for the first time and to see if you like it.
So come and plunge into the remarkable world of diving, discovering the huge selection of Dive sites in Mauritius, observing colorful tropical fish, searching for rare fish species, exploring spectacular caves and much more.
Diving in Mauritius Experience diving at the North of Mauritius Mauritius Attractions offers the best diving packages for discovering the many remarkable dive sites and rich marine life at the North… read more →
---
---
North
Duration : Flexible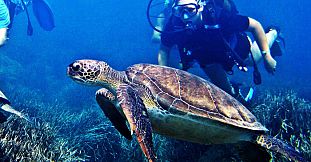 Diving in Mauritius Experience diving at the West of Mauritius Mauritius Attractions offers the best diving packages for discovering the many remarkable dive sites situated along the west coast of… read more →
---
---
South West
Duration : Flexible
Resort course / Discover Scuba Diving PADI Discover Diving – Initiation dives in Grand Bay's Diving center. Have you ever wondered what it's like to breathe underwater? If you want to… read more →
---
---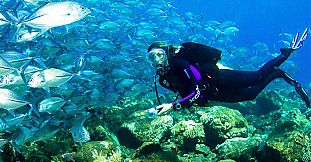 Resort course / Discover Scuba Diving PADI Discover Diving – Initiation dives in Tamarin's Diving center. Have you ever wondered what it's like to breathe underwater? If you want to find… read more →
---
---
South West
Duration : 3 hrs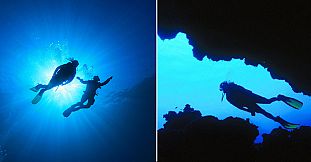 Unique Cave diving in Mauritius! This diving package takes you to an impressive underwater cave close to the village of Tamarin at the South West of Mauritius. This dive site is famous for its… read more →
---
---
South West
Duration : 3 hrs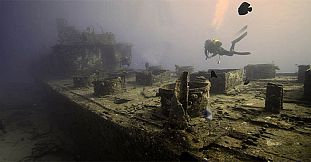 Wreck Diving in Mauritius Explore the mystery world of Mauritius Wrecks! Since as early as the 17th century Mauritius' coasts has become the burial place of many ships and boats. Today more… read more →
---
---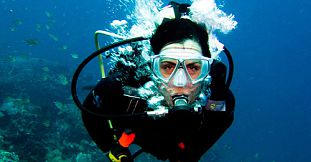 PADI Advanced Open Water Diver Course in Grand Bay Looking for the ultimate adventure? Looking to improve you diving skills, have more exciting experiences and gain more safety while diving? ...Then… read more →
---
---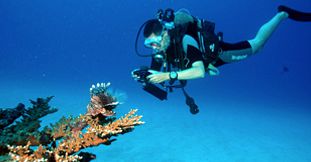 PADI Advanced Open Water Diver Course in Tamarin at the West of Mauritius Looking for the ultimate adventure? Looking to improve you diving skills, have more exciting experiences and gain more safety… read more →
---
---
South West
Duration : 3 days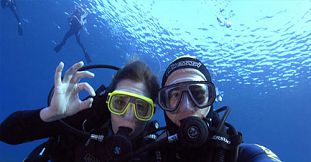 PADI Open Water Diver Course in Grand Bay If you've always wanted to learn how to scuba dive, discover new adventures or simply see the wondrous world beneath the waves, this is where it starts… read more →
---
---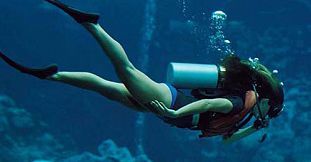 PADI Open Water Diver Course in Tamarin If you've always wanted to learn how to scuba dive, discover new adventures or simply see the wondrous world beneath the waves, this is where it starts.… read more →
---
---
South West
Duration : 3 days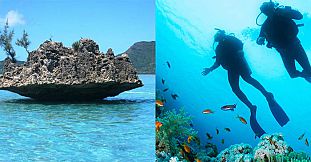 Safari Diving Trip at the West of Mauritius The Safari-Diving offers an exclusive private boat trip with your friends and family, including an open sea dive and relaxing BBQ lunch on the beautiful… read more →
---
---
South West
Duration : 7 hrs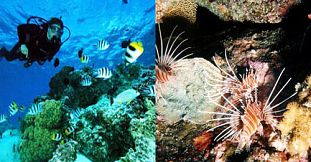 Private Diving Safari Trip This Exclusive diving trip is a great way for you and your friends/family to explore the world of diving Mauritius has to offer. You get to go on your own private boat and… read more →
---
---
South West
Duration : 4 hrs
About the Astronaut Underwater Training - Unique in Mauritius Have you ever wondered what it would be like to be in a space zero-gravity environment? No need to leave Earth with our Astronaut… read more →
---
Special Offer
1,500€
1,050€
---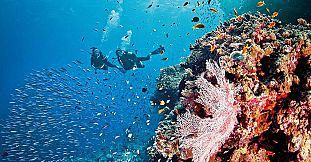 Exclusive Safari Diving Experience in St. Brandon This special 10 days diving trip to St. Brandon is all about doing the extraordinary, discovering a true heaven on earth with various astonishing… read more →
---
Special Offer
27,250€
24,500€
---
All Regions
Duration : 10 days