Mauritius Swimming with Dolphins and Whales Watching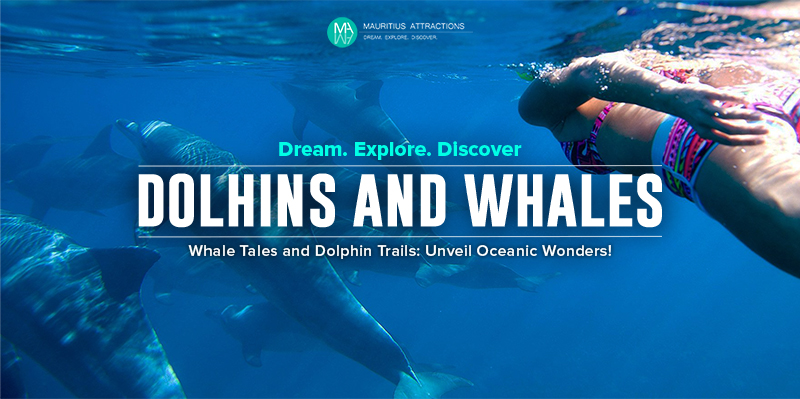 Explore the spectacular world of both the dolphins and whales in their natural aquatic habitat.
Immerse yourself in the adventure of a lifetime swimming with dolphins, watching them from on-board one of our luxury cruising vessels or observing the whales in the open sea.
We do offer a large selection of trips on the West coast of Mauritius to see both dolphins and whales coming face to face with these remarkable marine mammals. All the trips are done under the supervision of professionals while respecting these splendid marine mammals, their environment and their daily living habits.
Make sure to enjoy one of these MUST DO trips during your holiday and have an unforgettable experience. The list of trips offered includes: 2.5 hours dolphins swimming experience, full day dolphins trip including the visit to Benitiers Island and Crystal rock, dolphin swimming safari day package, dolphins and whales combined trip and many more. For the convenience of our clients we do offer all the trips both on shared basis and exclusive-private basis, as per client preferences.
A luscious continental breakfast and a unique experience of 2.5 hours swimming activity with dolphins in their natural surroundings! It is a unique dolphins activity done on a speed boat. Explore the… read more →
---
---
South West
Duration : 2 hrs 30 mins
Enjoy a Full day catamaran cruise to see Dolphins on the west coast of Mauritius including a visit to Crystal rock and Benitiers Island. This catamaran cruise includes Breakfast, BBQ lunch buffet and… read more →
---
---
South West
Duration : 6 hrs 30 mins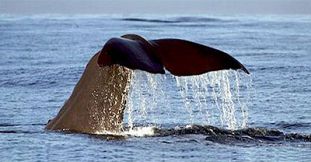 A unique 3 hours experience of watching whales in their natural surroundings! It is a unique whales activity done on a speed boat. The whale watching trip is a unique opportunity to explore the… read more →
---
---
South West
Duration : 3 hrs
Enjoy a Full-day activity of swimming with dolphins in a speed boat, including a tasty continental breakfast, a visit to the Island of Benitiers and a complete delicious lunch. A unique experience of… read more →
---
---
Swim with Dolphins – Chamarel – Safari & Bird Park - Day package Visit selected exciting sights and attractions of Mauritius in one day! This trip offers an exciting 2.5 hours of… read more →
---
---
South West
Duration : 9 hrs
A unique experience of Swimming with Dolphins and watching Whales in their natural surroundings! It is a unique dolphins activity done on a speed boat. This is a unique chance to explore the… read more →
---
---
South West
Duration : 5 hrs 30 mins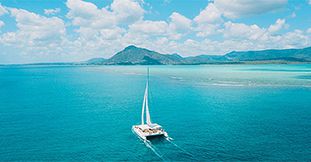 Harris Wilson Catamaran Trip, including Lunch and drinks, along the West coast of Mauritius This is a full day cruise full of sun, drinks, delicious food and a lot of fun and relaxation on a luxury… read more →
---
---
South West
Duration : 6 hrs 30 mins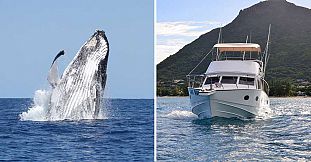 Shared - The Blue Marine Discovery Quest The Blue Journey - An original way of enjoying the remarkably picturesque West Coast of Mauritius, with great comfort and exceptional service on the fabulous… read more →
---
---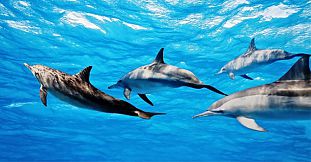 Enjoy a unique Exclusive and Private speed boat trip including a continental breakfast and 2.5 hours activity of swimming with Dolphins Treat yourself and your friends / family / partners to a… read more →
---
---
South West
Duration : 2 hrs 30 mins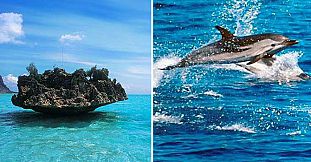 Enjoy an Exclusive and Private Full-day activity of swimming with dolphins in Mauritius, including a tasty continental breakfast, a visit to the Island of Benitiers and a complete delicious lunch… read more →
---
---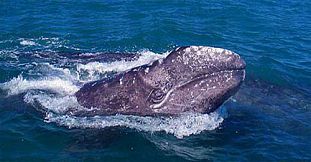 A unique Exclusive 3 hours experience of watching whales in their natural surroundings! Enjoy a unique Exclusive and Private speed boat trip of whale watching activity. Treat yourself and your… read more →
---
---
South West
Duration : 3 hrs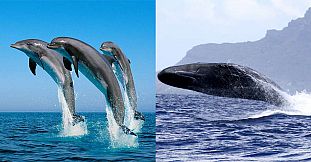 A unique experience of Swimming with Dolphins and Whale Watching in their natural surroundings! Enjoy an Exclusive and Private speed boat trip of swimming with Dolphins and whale watching. Treat… read more →
---
---
South West
Duration : 5 hrs 30 mins
Exclusive & Private Full day Package of Dolphins Swimming, Beach Club and Buggy/Quad drive Enjoy a fun packed Full day Package in the South & South Western of Mauritius. Explore nature at its… read more →
---
---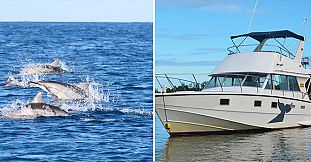 The Blue Marine Discovery Quest The Blue Journey - An original way of enjoying the remarkably picturesque West Coast of Mauritius, with great comfort and exceptional service on the fabulous 50ft sea… read more →
---
Special Offer
1,250€
1,090€
---