Mauritius Helicopter, Sightseeing Flights, Seaplane and Skydiving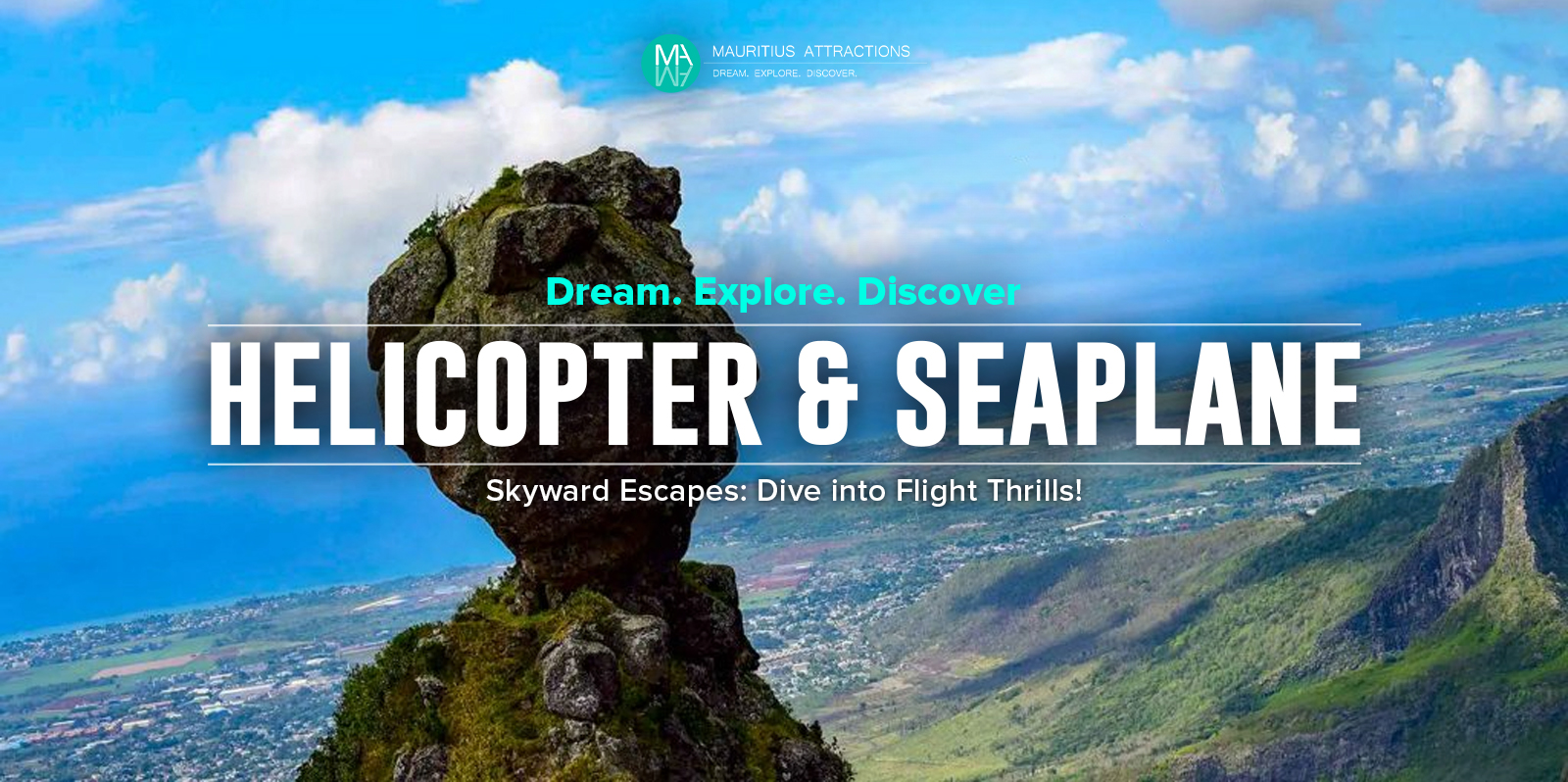 Feel the exhilaration of flying high above Mauritius with our list of the must do air activities guaranteed to thrill.
Our Exclusive helicopter tours offer aerial panoramic views of Mauritius which are simply amazing and fantastic. You will get to see the beauty of the island and feast your eyes with enchanting sights of picture post-card crystal clear lagoons, pristine coastline, undulating sugar cane fields and other spectacular views.
We also offer you an amazing helicopter tour taking you over the spectacular Underwater Waterfall and landmarks in the south-western part of the island.
Fancy a bird's eye view of the Northern coastline? Jump out of a plane into thin air and experience a freefall with a Tandem Skydive high above the Sugar Fields of Mon Loisir or book your sightseeing tourist flight in a light aircraft for a perfect giveaway and indulge yourself in the beauty and simplicity of our island.
Experience our thrilling water take-off and enjoy unparalleled views of the North and South coast with our Private Seaplane Flights.
So don't miss the opportunity of discovering the remarkable views and beauty of Mauritius as unveiled from high above, having a true once in a lifetime experience to cherish forever.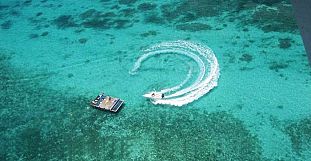 A sightseeing tourist flight in a light aircraft is one of the most thrilling and exciting ways to see the beautiful Mauritius from up above. This superb sightseeing flight offers a unique bird&rsquo… read more →
---
---
North East
Duration : 1 hrs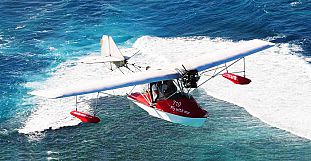 Exclusive Seaplane flight Tour. Experience water take-off and landing. A once in a life time opportunity to go on a private seaplane flight across Mauritius with its breathtaking beaches and coral… read more →
---
---
North West
Duration : 1 hrs
Seaplane Flight at Le Morne – Mauritius Southwest Experience the stunning and awe-inspiring panoramic views of the South West Coast of Mauritius from on-board a seaplane! The view is just breath… read more →
---
---
South West
Duration : Flexible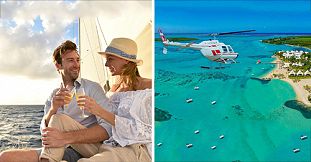 Please note that the booking shall be done 8-10 working days in advance as per availability. Romantic Tour along the East Coast of Mauritius (Sea, Land, Air) Discover Mauritius by Land, Sea and Air,… read more →
---
---
South East
Duration : 6 hrs 30 mins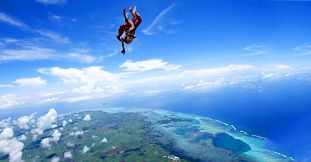 Mauritius Tandem Skydiving – Experience skydiving in Mauritius A Skydiving Adrenaline Pumping Adventure at its absolute best! You will get to experience a 10,000ft skydive in Mauritius paradise… read more →
---
---
North East
Duration : 1 hrs 30 mins
Underwater Waterfall Helicopter Tour in Mauritius An Exclusive Helicopter Sightseeing Tour to the Underwater Waterfall of Mauritius - the best invitation to sublimate your holiday experience! We… read more →
---
---
Helicopter Sightseeing Tour from Mauritius' Airport We offer customers the opportunity to see Mauritius in a whole new way - from the skies! Enjoy a unique Exclusive Helicopter flight trip,… read more →
---
---
South East
Duration : Flexible
Helicopter Flight & Candlelight Beach Dinner - The Royal Romantic Evening Package For all those honeymooners or couples seeking to spend a romantic time with your loved onesin true VIP style,… read more →
---
---
South East
Duration : 6 hrs 15 mins
Helicopter Sightseeing Tour from Helipads in Mauritius For those who are seeking to spend a memorable time with your loved ones up in the sky in a true VIP style, this is the perfect package for you!… read more →
---
---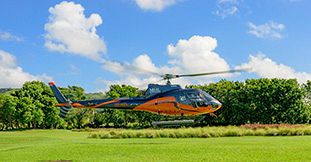 Airport Transfer by Helicopter Airport transfer service by helicopter from the Mauritius SSR International Airport to your hotel, place of accommodation or to closest helipad available. Save time by… read more →
---
---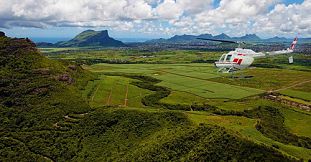 Private Helicopter tour in Mauritius, including a 2 hours break for you to enjoy a luxurious top class Gourmet lunch* at one of the best restaurants in Mauritius. Treat yourself and your friends… read more →
---
Special Offer
2,045€
1,895€
---
All Regions
Duration : 3 hrs