HeliSun - Private Helicopter Tour in Mauritius
| | |
| --- | --- |
| Location | North |
| Operating Days | All Days |
| Duration | 10 mins |
| Activity Time | Flexible |
| Transportation | Offered as Supplement |
| Comment | Maximum 4 or 6 participants only |
Transportation
Offered as Supplement
Comment
Maximum 4 or 6 participants only
HeliSun - Private Helicopter Tour in Mauritius - Overview
Have you always dreamed of flying over the paradise island of Mauritius in an elegant and unique way? Then Mauritius Attractions has exactly what you need. With this package you will be able to enjoy a helicopter tour that will allow you to live an extraordinary experience with your loved ones.
This moment will be the highlight of your holidays. Let yourself be carried away by the magic and beauty of Mauritius with this helicopter tour that will bring you a breathtaking aerial view!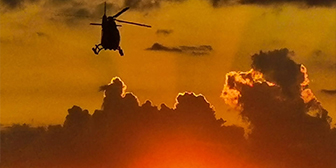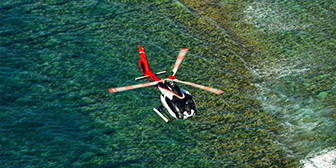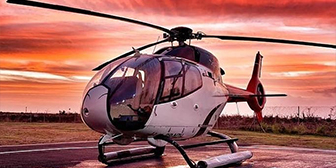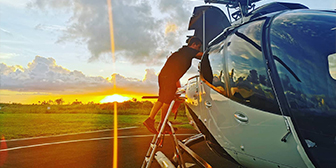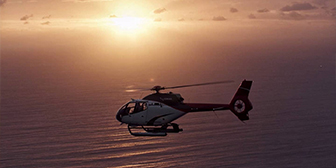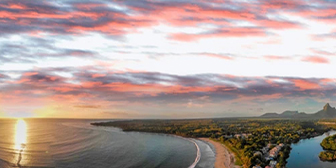 Highlights of this package:
A bird's eye view of Mauritius from a comfortable, luxurious helicopter
The perfect romantic getaway during your holidays
Discover the northern beaches from the helicopter
Experience an unforgettable moment in the clouds with your loved ones
Enjoy a personalised service from the moment you arrive
---
HeliSun - Private Helicopter Tour in The North - Inclusions:
Private flight for up to 4 or 6 pax
Personalised service upon arrival
Refreshments offered: Coffee & Water
Trained pilot and personalised sightseeing tour
WIFI in lounge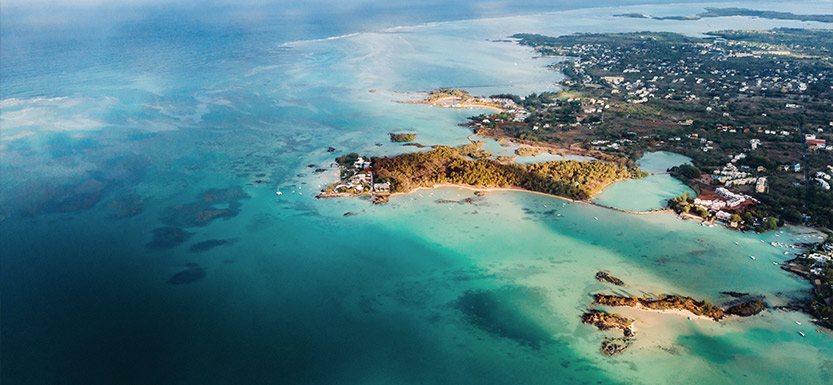 ---
Transportation & Driver Details
Transport is offered for nearby hotels around the northern part of the island and is available for an additional supplement and will include pick up and drop off from any hotel / place of accommodation in Mauritius.
Car Capacities
You can choose from a selection of vehicles types:
Family Car - Up to 4 passengers
6 Seater vehicle - Up to 6 passengers
Minivan - Up to 10 passengers
About the Drivers
All drivers speak fluent English and French (Upon special request we can organise drivers who speak additional languages). The drivers, citizens of Mauritius, will be happy to provide you with information about Mauritius and each of its sights.
All drivers are very professional, time efficient and friendly. There is high emphasis on being always on time and providing reliable devoted service to customers.
---
| | |
| --- | --- |
| Operating Hours : | Flexible (Upon availability) |
| Activity Time: | Flexible |
| Duration: | 10 minutes |
---
About the HeliSun - Private Helicopter Tour in Mauritius
Prepare for an extraordinary and luxurious journey as you step aboard a comfortable and sleek helicopter, ready to whisk you away to the skies above Mauritius. Brace yourself for an awe-inspiring experience as you indulge in breathtaking aerial views of the mesmerising North of the island. Leave behind the hustle and bustle of the crowds, and embrace the freedom of an unobstructed panorama, where time stands still and traffic becomes a distant memory. It's a true escape to a world of unrivalled beauty.
Let this 10-minute private helicopter tour transport you to a realm of unforgettable enchantment. Perfect for a romantic getaway, revel in the opulence of a breath-taking view that unveils the very essence of the island. Marvel at the postcard-perfect turquoise lagoons of Trou aux Biches and the legendary Grand Bay region, each revealing their own secrets and captivating stories. Immerse yourself in the emerald tapestry of sugar cane fields and verdant landscapes, as nature's splendour unfolds before your eyes.
No matter where you find yourself seated in the helicopter's luxurious cabin, an unbeatable experience awaits. The esteemed team not only extends a warm welcome but also ensures the utmost professionalism and adherence to stringent safety measures. With every detail meticulously taken care of, you can soar through the skies with confidence and tranquillity, knowing that your journey is in expert hands.
Embark on this extraordinary adventure, where the boundaries of possibility fade away, and the beauty of Mauritius takes centre stage. Let the magic of a helicopter tour elevate your senses and create indelible memories that will linger long after your feet touch the ground.
About the Helicopter Fleet
Equipped with all the latest technological features, from a spacious cabin to unbeatable visibility, the H120 and H130 helicopters are the world-reference helicopters in terms of scenic tours. This lightweight single-engined aircraft integrates the most modern technologies, including a new-generation Fenestron® tail rotor for low operating noise and maximum flight control efficiency.
A trained and experienced helicopter pilot, according to global safety standards, will guide you throughout your amazing trip.
4-Seater Helicopter- Airbus H120
Model: Airbus H120 (Eurocopter EC120 Colibri)
Crew: 1 Pilot
Passenger Capacity: 4 passengers
Engine: Turbomeca Arrius 2F
6-Seater Helicopter- Airbus H130
Model : Airbus H130 (Eurocopter EC130 T2)
Crew: 1 pilot
Passenger Capacity: 6 passengers
Engine: Turboméca Arriel 2D or 2B1
---
Camera
Boarding pass and ID
---
| HeliSun - Private Helicopter Tour in Mauritius | |
| --- | --- |
| 4 Seater - up to 4 participants | 490 Euros |
| 6 Seater - up to 6 participants | 690 Euros |
---
Booking Attributes