Mauritius Deep Sea Fishing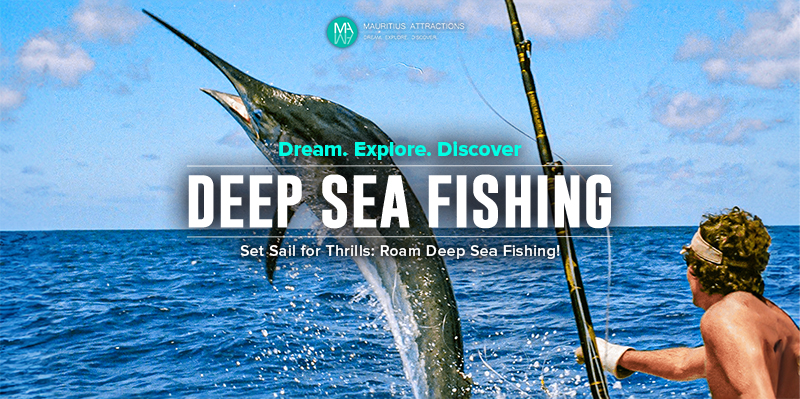 If you want the adrenaline rush then you must try deep-sea fishing in Mauritius also known as Big Game Fishing.
Our Deep Sea Fishing trips depart both from Grand Bay and Black River and for the convenience of our clients we do offer the choice between half day and full day fishing trips.
Most of the Deep Sea fishing are done on exclusive-private basis offering you to benefit from the personal guidance of the qualified boat's staff who can teach you all about fishing, making sure you have a fishing trip according to your fishing level and preferences. For the individual travelers, we do also offer special fishing trips in Black River which is exceptionally done on shared basis.
Upon request, we do also cater for overnight fishing expeditions to remote fishing banks and to virgin fishing destinations such as St Brandon, Soudan Bank, Agalega and more.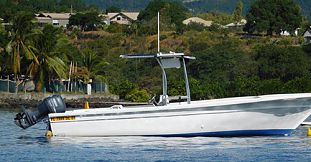 About the Private Half Day Budget Fishing Trip Mauritius is very famous for deep sea fishing which has been practised by the locals for many years. Head to the West and enjoy a unique fishing… read more →
---
---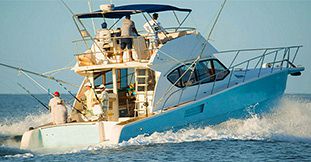 More on the Popping Fishing Excursion at the South West of Mauritius Nestled in the south west region of the island is an exceptional marine biodiversity and remarkable natural sites on land. Set out… read more →
---
---
South West
Duration : 4 hrs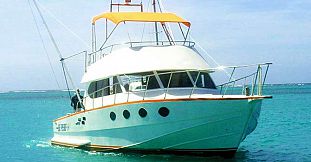 Half Day Big Game Fishing Trip from Grand Bay - 47 ft boat - Mauritius North Coast Come and enjoy the Exclusivity of a Half-day Deep Sea Fishing along the North Coast. The fishing boat is… read more →
---
---
North
Duration : 5 hrs 30 mins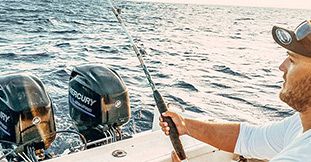 About the Private Fishing Excursion in Le Morne - Popping & Jigging Nestled comfortably in the south west region of the island is an exceptional marine biodiversity as well as remarkable sites on… read more →
---
---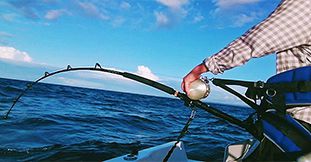 About the Private Big Game Fishing Excursion in the West A private fishing trip in the midst of the deep sea accompanied by your close ones on a meticulously designed boat, fully equipped with the… read more →
---
---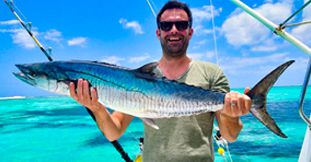 About the Half Day Fishing Trip at Le Morne (40ft boat) Come and enjoy our Exclusive Half Day Deep Sea Fishing on a 40ft boat which is ideal for 8 people, but preferably no more than 3 anglers.… read more →
---
---
South West
Duration : 4 hrs
Best Selling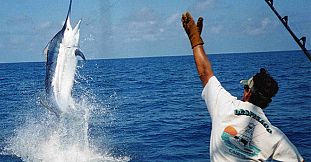 Big Game fishing trip from Grand Bay - 47 ft boat - Full Day - Mauritius North Coast Come and enjoy the Exclusive Full Day Deep Sea Fishing along the North Coast. The fishing boat is very spacious… read more →
---
---
North
Duration : 8 hrs 35 mins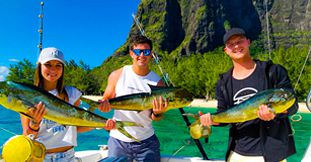 About the Big Game fishing trip from Le Morne - 40 ft boat – Full Day - Mauritius South West Coast Come and enjoy the Exclusive Full Day Deep Sea Fishing on a 40ft boat which is ideal for 8… read more →
---
---
South West
Duration : 8 hrs
Best Selling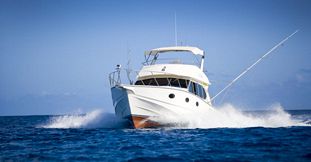 Fishing Trip to Soudan Bank (3 or 4 days) The Soudan Banks are relatively far from the Mauritius mainland and they are not reachable within a day trip or by every boat. In order to reach Soudan Bank… read more →
---
Special Offer
4,270€
4,250€
---
North
Duration : Flexible