Exclusive Half Day Dolphin Watching Yacht Trip + Snorkelling
| | |
| --- | --- |
| Location | South West |
| Operating Days | All Days |
| Duration | 3 hrs |
| Activity Time | 08:00 - 11:00 |
| Transportation | Offered as Supplement |
Activity Time
08:00 - 11:00
Transportation
Offered as Supplement
Exclusive Half Day Dolphin Watching Yacht Trip including Breakfast + Snorkelling - Overview
Treat yourself to a half-day luxury cruise with your loved ones aboard the Beneteau Gran Turismo 40, cruising along the south-west coast of Mauritius.
Enjoy an adventurous break cruising on the crystal-clear waters of the Indian Ocean to spot the friendly creatures of the sea - dolphins. Pods of dolphins are often seen along the south-west coast of the island, which is where they rest and recharge before going back to the ocean.
Enjoy this amazing experience with your favourite people only and create lifelong memories.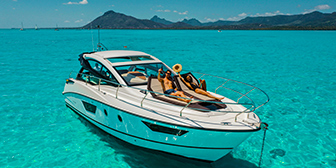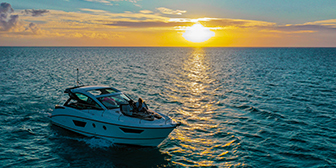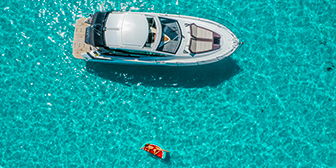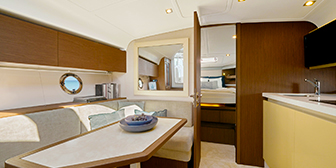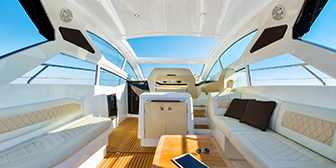 Highlights of this trip:
Treat yourself to a half-day luxury cruise with only your loved ones
Enjoy a sea trip along the west coast whilst onboard a luxurious vessel
Spot the friendly dolphins in their natural habitat
An English and continental breakfast will be served onboard
Opportunity of snorkelling in the lagoon of La Preneuse
---
Exclusive Half Day Dolphin Watching Yacht Trip - Inclusions:
Private half-day luxury cruise
Dolphin Watching Yacht Trip
Welcome coffee upon arrival
English & Continental breakfast
Beverages
Snorkelling at La Preneuse
Cruise along the south-west coast of Mauritius
Onboard Facilities on the Fully equipped cruise to use at your convenience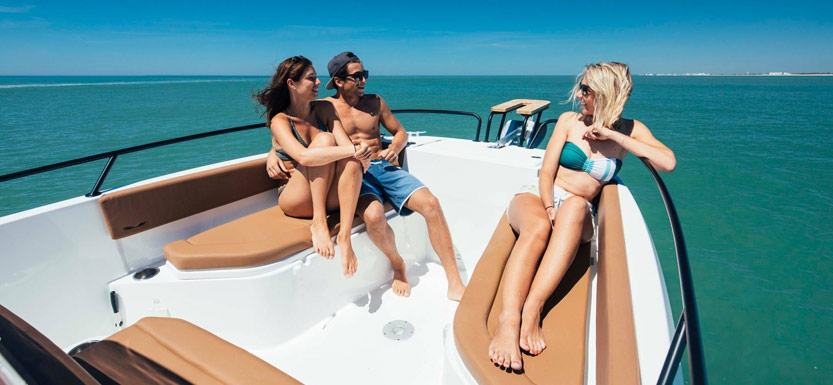 ---
Transportation & Driver Details
Transport is available for an additional supplement and will include pick up and drop off from any hotel / place of accommodation in Mauritius.
Car Capacities
You can choose from a selection of vehicles types:
Family Car - Up to 4 passengers
6 Seater vehicle - Up to 6 passengers
Minivan - Up to 10 passengers
About the Drivers
All drivers speak fluent English and French (Upon special request we can organize drivers who speak additional languages). The drivers, citizens of Mauritius, will be happy to provide you with information about Mauritius and each of its sights.
All drivers are very professional, time efficient and friendly. There is high emphasis on being always on time and providing reliable devoted service to customers.
---
La Balise Marina bay, Black River, South West Region
| | |
| --- | --- |
| Duration: | 3 hrs |
| Operational Days: | All Days |
| Activity time: | 08h00 - 11h00 |
| Departure: | 8 a.m. You are requested to arrive at least 15 mins beforehand |
---
Departure at 8 a.m. from La Balise Marina
Welcome coffee on board
Sail to Look for Dolphins + Snorkelling
Sail to La Preneuse snorkelling spot where breakfast will be served
Snorkelling around the reef
Sail back at 11 a.m.
---
Exclusive Half Day Dolphin Watching Yacht Trip (including Breakfast + Snorkelling)
You and your guests will be the only ones aboard and are guaranteed exclusivity and privacy with friendly attendants to personally cater for your every need. Spend a half day aboard a luxurious vessel with all the facilities you need for maximum comfort. You will be provided with a light breakfast to set you in the right mood to appreciate this day even more.
Additional Information on the Exclusive Half Day Dolphin Watching Yacht Trip
Board the first-class yacht at La Balise Marina in the bay of Black River. You will be welcomed on-board with a cup of steaming coffee.
You will then sail along the south-west coast through Tamarin Bay, offering stunning panoramic views of the open sea and the mountain ranges in the distance. The state-of-the-art yacht is equipped with all essential facilities and luxury amenities including a large sunroof, which can be pushed back for you to enjoy the cool sea breeze and warm sun. The cockpit of the lavish vessel, conceived as a huge living space, offers the utmost comfort and luxury while cruising.
You will keep on cruising towards the south of the island to spot dolphins swimming in the Mauritian lagoon. This is a splendid chance to witness these magnificent marine mammals in their natural habitat. Don't forget to take out your camera to immortalize this special moment.
After this amazing experience, the yacht will set sail to the beautiful and calm lagoon of La Preneuse where a continental breakfast will be served. Sample a selection of cold cuts and viennoiserie along with beef or chicken sausages and different types of egg that match different tastes. To wash it all down, you will have an unlimited supply of water, tea, coffee and juice.
After breakfast, gear up to go snorkelling around the reef and explore the rich, diverse marine ecosystem of the crystal-clear lagoon. Don't be surprised if you come across turtles and a range of colourful fish including angelfish, damselfish and clownfish, amongst others. The yacht will sail back to Tamarin Bay at 11 a.m.
About the Vessel
Boat Specifications
The Gran Turismo 40 recreates the sport cruiser concept. Designed by the talented Nuvolari and Lenard, this novel variation offers as much pleasure to the eye as sensations and driving. The slender line of the Gran Turismo 40, underlined by a hardtop and well-designed side glazing, emphasize its pronounced "sporty character".
The upper deck is an ideal place for spending the day, enjoying the great views all around or for sunbathing. Facing the spacious saloon, a proper fully-fitted galley complements the deck galley. The Gran Tursimo stands out for its habitability with two rooms and a bathroom with separate showers.
The conversion of the cockpit seating into huge sun-loungers increases the relaxation space, adding to the already generous 4m² sunbathing area with removable backrests up on the fore deck. Lowering to just below the water's surface, the motorized swim platform stabilises the boat at anchor, holds the dinghy when underway and offers easy access to the water for leisure activities.
All this and many more great facilities are available on-board, guaranteeing a top luxurious cruise experience and maximum comfort, fun and entertainment.
Vessel type: Monohull
Year: 2018
Number of pax: 10 Max
Length: 12.67m
Onboard Facilities
Electric bathing platform
BBQ facilities
Teak on cockpit floor and bathing platform
Forward sunbathing mattresses
Lounge in cockpit area
Complete fusion sound system
Air conditioning
Led underwater lights
Beach towels
Snorkelling equipment
WiFi onboard
Dolphins in Mauritius
Dolphins are one of the most fantastic creatures that live in the ocean. The dolphins, while cheerful and playful, are also a symbol of intelligence and grace. Dolphins live in pods of about 20 individuals or more and can be observed in the early morning, swimming along the west coast of Mauritius- from Tamarin to the deep sea, off the south coast of Le Morne Peninsula. The Dolphins, the Bottlenose Dolphin and the Spinner Dolphin, have made the southern-west Coast of Mauritius a place for them to rest and sleep before going to the deep sea for their fishing.
The Bottlenose Dolphin is one of the most common and well-known dolphins. Bottlenose Dolphins are Grey in colour, can be between 2 and 4 meters (6.6 and 13 ft) long, and weigh between 150 and 650 kilograms (330 and 1,400 lb). Bottlenose Dolphins live in groups called pods that typically are of 15 dolphins, but it is also possible to find groups of over 100 or even occasionally over 1000 dolphins. Their diet consists mainly of small fish.
The Spinner Dolphin is dark grey, with darker patches in the tailstock, back and throat. Usually it has creamy-white patch on the belly though this varies considerably. The beak is distinctively long and thin, with a dark tip.
The fins too are lengthy for dolphins of this size. Adults have varied in size from 129 cm to 235 cm and weight from 23 kg to 78 kg. The gestation period is 10 months. Individuals reach maturity at 4-7 years (females) and 7-10 years (males). Longevity is unknown. Spinners congregate in groups that vary from just a few dolphins to great schools numbering in the thousands.
---
Sun cream
Swimming suit (already on)
Hats
Spare clothes
Snorkelling gear
Towels
---
Dolphin Watching Yacht Trip - Food & Beverages Onboard
---
| Exclusive Half Day Dolphin Watching Yacht Trip + Snorkelling | |
| --- | --- |
| Price for the boat: | 990 Euros |
| Price per Participant (Food & Beverages included): | 45 Euros |
---
Booking Attributes