Whale Watching - 2.5 Hours
96% Level of Satisfaction
Based on 3 reviews
| | |
| --- | --- |
| Location | South West |
| Operating Days | Tuesday, Thursday, Saturday |
| Duration | 2 hrs 30 mins |
| Activity Time | 10:00 - 12:30 |
| Transportation | Offered as Supplement |
"
Did you know?
Not sure how to get around the island? Check our
Mauritius Car Rental
offers and benefit from a reliable car rental services in Mauritius for the most attractive rates.
Operating Days
Tuesday, Thursday, Saturday
Activity Time
10:00 - 12:30
Transportation
Offered as Supplement
"
Did you know?
Not sure how to get around the island? Check our
Mauritius Car Rental
offers and benefit from a reliable car rental services in Mauritius for the most attractive rates.
Whale Watching - 2.5 Hours Overview
The whale watching trip is a unique opportunity to explore the spectacular and magnificent marine mammals in their natural aquatic habitat. Watch these incredible aquatic giants ballet around the boat and listen to their wailing songs as they swim by.
When you see the whales, the sight is unbelievable, almost exhilarating. Everyone has their own way of describing this incredible sight but for most, words fail. Sometimes instead of the usual outbursts, it is the deafening silence of being lost for words as you hear the enormous whale take one last breath before a dive. A true experience to behold.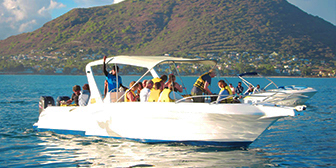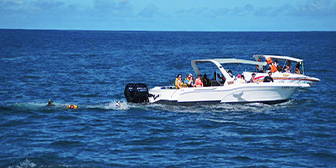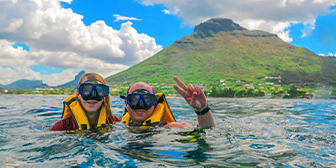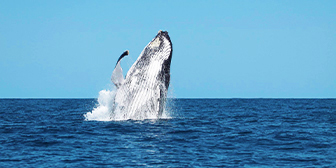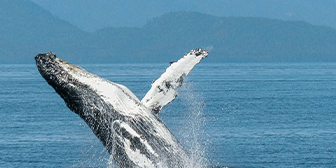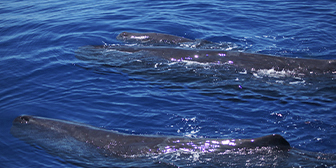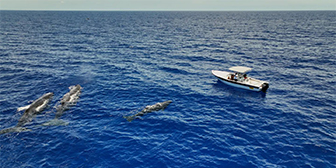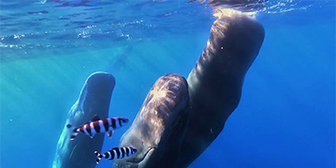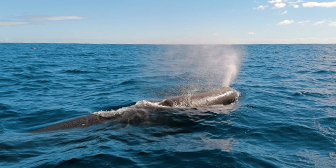 As part of this package you will enjoy:
A unique and incredible whale watching experience
2.5 hours of pure sea bliss with the unique opportunity of seeing marine animals from up close
Discover the magnificent scenery of mountains and unspoiled landscapes
A thrilling speed boat ride in the rich blue ocean
Snorkelling in the lagoon
Strikingly beautiful backdrops, beaches and wonderful animals all in one package
---
2.5 hours at sea
Speed boat trip along the west coast
Whale Watching in the Open Sea
Refreshments served on board: Water & Soft Drinks
Snorkelling break near the reef
Snorkelling equipment
Life jackets provided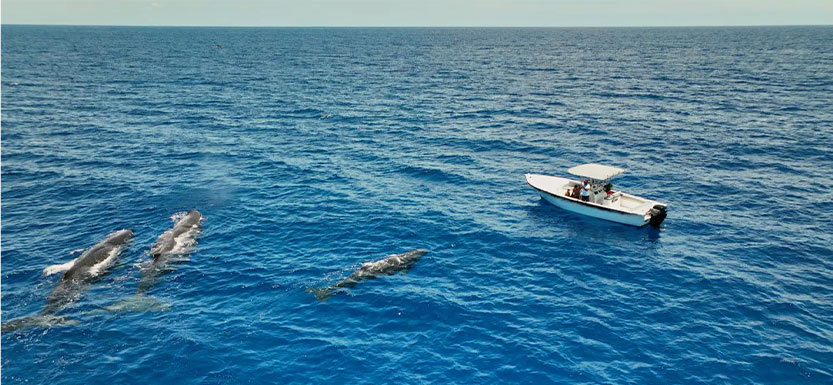 ---
Transportation & Driver Details
Transport is available for an additional supplement and will include pick up and drop off from any hotel / place of accommodation in Mauritius.
Car Capacities
You can choose from a selection of vehicles types:
Family Car - Up to 4 passengers
6 Seater vehicle - Up to 6 passengers
Minivan - Up to 10 passengers
About the Drivers
All drivers speak fluent English and French (Upon special request we can organize drivers who speak additional languages). The drivers, citizens of Mauritius, will be happy to provide you with information about Mauritius and each of its sights.
All drivers are very professional, time efficient and friendly. There is high emphasis on being always on time and providing reliable devoted service to customers.
---
The Jetty Road, Black River, South West Region
| | |
| --- | --- |
| Duration: | 2.5 hrs |
| Operational Days: | Tuesday, Thursday, Saturday |
| Activity time: | 10:00 - 12:30 |
| Note: | Participants must arrive at least 15 mins before departure time |
---
2.5-hour Whale Watching Trip on the West Coast
2.5 hours of sea escape for a memorable whale watching experience
Encountering whales is an incredibly moving experience. It is an encounter with one of the biggest animals on the planet and the feeling it brings you is as gigantic. It will bring you into contact with strikingly beautiful scenery, unspoiled landscapes and an unforgettable encounter with the giants of the ocean.
Thrilling Speed Boat ride: You will get on a speed boat to take you to the whale watching site. Get comfortable, put your life jacket on and get ready for an exciting speed boat ride. Your skippers will tell you all you need to know about how the day will unfold. They will also gladly brief you on the whales and their habits, guidelines for sustainable whale watching, security measures on the boat and the kinds of whales you can encounter in the Mauritian waters.
Whale Watching: Encountering whales is an incredible experience - watch these remarkable mammals in the open sea as they swim beside the boat. With some luck, you may also see the whales jump out of the water or splash you with their huge tail, offering unique once-in-a-lifetime memories and picture-perfect moments. So get your camera ready because you will not want to miss a thing about this whole experience.
Refreshment & snorkelling: To make the happiness last longer, as part of this trip you will be able to snorkel near the reefs. You will discover the amazing underwater world where fish and anemones cohabit peacefully. Swim amongst colourful fishes, enjoy the surreal aquatic life which unfolds before you and live in the moment. Onboard you will be provided with refreshments, so whenever you feel a thirst coming up, ask your friendly skipper to throw you a bottle of water or fizzy drink. After your little snorkel activity, you will be taken back to Tamarin, feeling relaxed and still thinking of your whale watching experience.
A little information about Whales in Mauritius
It is possible to find many different types of whales in Mauritius. The most common whales are: Blainville's Beaked Whale, Gray's Beaked Whale, Dwarf Sperm Whale, and the Sperm Whale which is the most famous whale in Mauritius.
The Sperm Whale is the largest species of toothed whale, with adults growing to be about 15-18 meters (50-60 feet) long, and weighing about 45-70 tonnes. The body of sperm whales is robustly proportioned, with paddled-shaped flippers. The lower jaw is always relatively small and thin relative to the upper jaw. The Sperm Whale dives to great depths to find food, and it eats squid, fish, and even sharks.
---
We suggest you to bring the following:
Hats

Spare clothes

Extra sun block cream for sun protection

Camera

Swimsuits (already on)

Towels

Snacks/ Lunch Pack
---
| Whale Watching - 2.5 Hours | |
| --- | --- |
| Price per Adult | 65 Euros |
| Price per Child (ages 5-12) | 39 Euros |
Important Details to Submit
In order to process your booking, client MUST provide the following details at the comment box during the order process:
Name of each participant as per the passports
---
Booking Attributes
Reviews
96% Level of Satisfaction
Based on 3 reviews
|
reviewed by Lisa Avanzini – Germany
|
October 12, 2017
Level of services provided as part of the activity?
Level of professionalism by activity operator staff / guide
Your level of enjoyment from the activity
Quality of meals & drinks included (if applicable)
Ease of booking the activity
Overall satisfaction from the activity
Staff was very nice and respectful to the whales.
---
|
reviewed by Chris Anderson – United Kingdom
|
September 22, 2017
Travel consultant's professionalism level
Overall satisfaction from the customer support service
Level of professionalism by activity operator staff / guide
---
|
reviewed by samantha amarasinghe – United Kingdom
|
May 27, 2017
Reaction time to your queries and requests
Travel consultant's professionalism level
Efficient and friendly service - would be happy to use again
---