VIP Shopping Tour
| | |
| --- | --- |
| Location | All Regions |
| Operating Hours | 09:30 - 19:00 |
| Operating Days | Monday, Tuesday, Wednesday, Thursday, Friday, Saturday |
| Duration | 5 hrs |
| Activity Time | Flexible |
| Transportation | Included in price |
| Comment | Trip duration is flexible and can be set as per client's preferences. Minimum tour duration: 4 hours, maximum duration: 9 hours. |
VIP Shopping Tour
Shopping Tour VIP Style!
Enjoy unique VIP style textile shopping tour in Mauritius visiting many of the world renowned brands, benefiting from special discounted local rates as well as a VIP discount and a 15% VAT refund on all your shopping.
As part of this tour you will travel in true style in one of the luxury vehicle, have a personal stylist to assist you throughout the day, benefiting from top brands shopping for the best possible prices in Mauritius.
Highlights:
Have a luxurious transfers in one of our VIP vehicles (BMW / Mercedes)
A customized private shopping itinerary according to your preferences
Shop at the designer, luxury brand name boutiques and with some elite high street brands.
Exclusive 10% Discount with the VIP discount card for Mauritius Attractions' clients.
Benefit from a personal shopper service
The VIP Shopping Tour takes you to these Fashion boutiques
High End Boutiques: Hugo Boss, Gant, Ralph Lauren, Armani Jeans and Tommy Hilfiger and Esprit and many more!
The High Street Brands: Mango, Jennifer, Etam and Celio
VIP Shopping Tour – Tour Overview
Sometimes when you visit Mauritius, you simply have to take a break from the sea and water activities. An alternative to both and an easy way to spend your time on our paradise island is by signing up for a VIP shopping tour that features pampering and a high class lifestyle while you shop.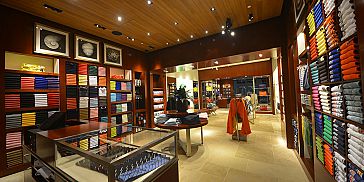 Enjoy a day of brand shopping with a Personal shopper, VIP discount card and Luxury round-trip transport from your hotel/place of accommodation! The luxury shopping boutiques are spread around the island with many luxury brand names and with elite high street brand such Hugo Boss, Gant, Ralph Lauren, Armani Jeans and Tommy Hilfiger and Esprit and many more. Use the VIP discount card to maximize your spending power, and enjoy 10% discount with it and the 15% VAT refund on all your shopping.
A chauffeur-driven luxury vehicle will pick you up at your hotel/ place of accommodation and take you to the Fashion boutiques for a shopping extravaganza when you sign up with our VIP Shopping tour. The high fashion boutiques include:
Location & List of our High Fashion boutiques
Bagatelle Mall of Mauritius: Hugo Boss, Ralph Lauren, Gant, Armani Jeans, Tommy Hilfiger & Esprit
Belle Mare: Hugo Boss, Armani Jeans, Armani Collezioni & Ralph Lauren
Arsenal: Hugo Boss, Ralph Lauren & Armani Jeans
Grand Bay La Croisette: Hugo Boss
Port Louis: Hugo Boss & Ralph Lauren
All along, you will travel in maximum convenience in an air-conditioned luxury vehicle (BMW, Mercedes), with an experienced driver and a Personal shopper to show you around.
Personal Shopper
In addition to the driver, a personal shopper will join the VIP shopping tour and sit besides the driver. The Personal Shopper will customize your shopping trip on your needs and style. The personal shopper will walk along side you and will offer personal guidance in each of the malls and fashion boutiques and is very resourceful so there is no repetition and can accommodate all interests, sizes, shapes and desires.
Very knowledgeable and attentive and the personal attention you get makes you feel like you are in a fashion dream.
The Private VIP Shopping tour includes:
A tailored made VIP Shopping Itinerary (as per your preferences from the List of our High Fashion boutiques)
Pick up and drop off from any hotel / place of accommodation anywhere in Mauritius
Full transportation to all the sights
A personal driver guide
A personal shopper to take the time to figure out your like and show you around to the fashion boutiques that reflect your own taste
Special VIP Discount card
Water, soft drinks and snacks during your shopping journey.
Note: You can choose to include any Fashion boutique as part of the VIP Shopping tour (under the limitations of time and distance of travel).
Comments
The private VIP Shopping tour is done in a Private Luxury car, (BMW and Mercedes) the car used on that day will be according to availability.
The transport includes full transportation to all the sights, pick up and drop off from any hotel in Mauritius and a driver to show you around.
This trip is offered every day except on Sunday
Maximum number of persons: 3 persons
The booking for this VIP Shopping tour must be done at least 24 hours in advance.
The personal shopper speaks fluent English and French (Upon special request we can organize Personal Shopper who speaks additional languages such as Hindi, Urdu & Chinese).
Trip Duration and Times
The duration of the VIP private shopping tour is flexible, between 9.30am and 7.00pm, as per your preferences while considering the closure times of the Fashion boutiques. Latest time we recommend to start the tour is at 2.00pm allowing you about 4 net hours of shopping.
Prices
Private Luxury Car (up to 3 persons): 140 Euro
Customers who bought this activity also purchased