2-Hour Guided Trek in the South
| | |
| --- | --- |
| Location | South |
| Operating Days | All Days |
| Duration | 2 hrs |
| Activity Time | Flexible |
| Transportation | Offered as Supplement |
| Comment | Morning Session: 09.00 | Afternoon Session: 13.00 |
Transportation
Offered as Supplement
Comment
Morning Session: 09.00 | Afternoon Session: 13.00
This Activity is Not Available Until Further Notice.
2-Hour Guided Trek in the South - Overview
Developed with the Mauritian Wildlife Foundation, this trek will help you discover many aspects of the reserve's ecosystem and will particularly appeal to ecologists and nature lovers.
This trek allows for you to have a more in-depth look of Mauritian biodiversity and also learn how this delicate ecosystem works and how to preserve it. All through the woodland, trekkers will encounter endangered plants. Nature lovers will love this trekking activity. You will be amazed at the rich, dense and beautiful sceneries and learn about the wildlife preservation initiatives.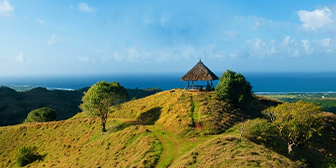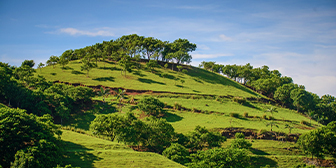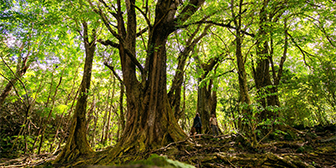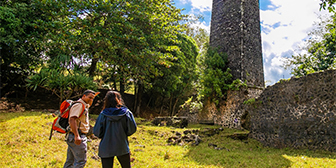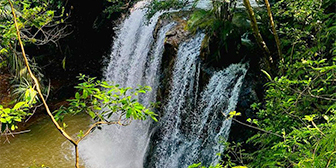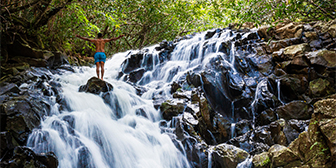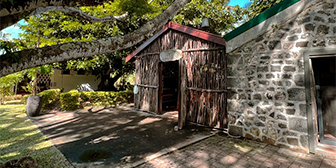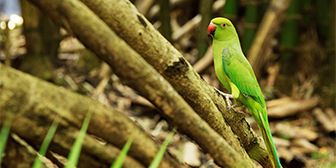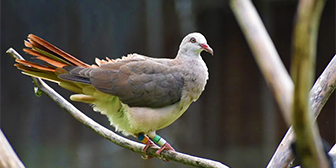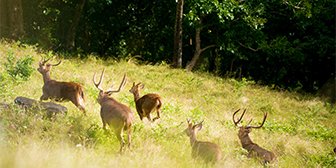 Highlights of this trek are:
Have the Option to trek either on the Mauritian Wildlife Foundation (MWF) Trek or Jacotet River Trek
Explore the scenic landscapes and magnificent nature site in the Southern region
Acquire Knowledge about the area and its wildlife species
Enjoy a trekking through the wildlife sanctuary and get the opportunity to have friendly animal encounters
Discover the rich fauna & flora of Mauritius during the guided tour
---
The 2-Hour Guided Trek in the South includes:
Entrance tickets to the nature reserve
Hike at the Nature Reserve (2 options of hiking)
2 hours in nature to explore the natural surroundings and scenery
Guided Hike with professional
Discover the wildlife of Mauritius
Optional: Pick up and drop off from any hotel / place of accommodation anywhere in Mauritius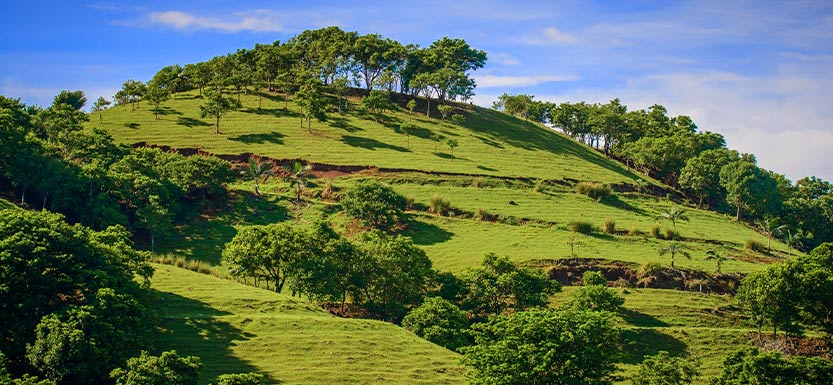 ---
Transportation & Driver Details
Transport is available for an additional supplement which will include pick up and drop off from any hotel / place of accommodation in Mauritius.
Car Capacities
You can choose from a selection of vehicles types:
Family Car - Up to 4 passengers
6 Seater vehicle - Up to 6 passengers
Minivan - Up to 10 passengers
About the Drivers
All drivers speak fluent English and French (Upon special request we can organize drivers who speak additional languages). The drivers, citizens of Mauritius, will be happy to provide you with information about Mauritius and each of its sights.
All drivers are very professional, time efficient and friendly. There is high emphasis on being always on time and providing reliable devoted service to customers.
---
| | |
| --- | --- |
| Duration: | The duration of the tour is 2 hours |
| Operational Days: | This visit is offered every day |
| Activity time: | Morning Session 09:00 & Afternoon Session 13:00 |
---
Option 1: Mauritian Wildlife Foundation (MWF) Trek - get an insight of the beautiful wildlife of this tropical island and discover endemic animal and plant species.
Option 2: Jacotet River Trek - enjoy trekking through an enchanting, wild expanse of forested area to reach the Jacotet river- a picturesque setting, perfect for a picnic or for a moment of serenity amidst tropical nature.
---
Hiking at Federica Nature Reserve
Option 1: Mauritius Wildlife Foundation Trek
Set your inner adventurer free with this 2-hour trek specially developed with the Mauritian Wildlife Foundation, to help you discover the Frederica Nature Reserve's ecosystem.
You will enjoy trekking through this wildlife sanctuary, where history meets nature in the preserved South region of Mauritius. The nature reserve was named after the historic Frederica Sugar Estate founded in the 19th century, whose chimney still towers over the beautiful natural landscape.
While trekking through the woodland accompanied by a guide, you will not only get to encounter endangered endemic plants, like the Bois Chandelle and the Bois de Natte, along with an assortment of wild vegetation, but you will also get to learn more about the Mauritian biodiversity and its delicate ecosystem.
With a bit of luck, you might be able to spot the White-tailed Tropicbird, the Mauritius Kestrel, the green Echo Parakeet or the Mauritius Flying Fox, commonly known as the Mauritian Fruit Bat (called "Roussette"), among other endemic species. You might also see the introduced animals to the reserve -monkeys and deer wandering about in the wild.
Option 2: Jacotet River Trek
Let your senses be soothed by the sound of flowing water and birds singing in the trees as your guided discovery walk takes you on an amazing adventure.
The 2-hour Jacotet River Trek offers you the chance to enjoy a hike through a protected forested area.You will learn more about the Mauritian biodiversity as a professional ecotour ranger accompanies you throughout the hike.The Jacotet River provides nature lovers with a picturesque setting in the midst of L'Abattis des Cipayes, a place where nature and history converge.
In days of yore, a variety of food and fruit crops such as rice, maize, lentils and cassava were grown there. Nature has now reclaimed it, strewing the area with an abundance of palm groves and latan trees, among others. The river is a wonderful spot for a picnic, or for a moment of tranquility amidst tropical nature.
---
About The Federica Nature Reserve
The Frederica Nature Reserve bordering the Black River Gorges National Park, stretches over 1300 hectares and offers magnificent views of tropical nature. Including a deer farm, the nature reserve is also home to fruit bats, monkeys and indigenous plants. It operates in conjunction with the Mauritian Wildlife Foundation (MWF), responsible for the nest boxes of native birds such as the Mauritius Kestrel- the only bird of prey on the island, the green Echo Parakeet and the plantation of endangered endemic plants around the reserve.
About The Guide And The Spirit Of The Trip
All hiking excursions and treks in Mauritius will be supervised by experienced and professional guides. During the hike, the guide will share extensive knowledge about the area and its surroundings.
The trip will take you around some of the most beautiful places in Mauritius and you will get to learn more about the fauna and flora and what's being done towards its preservation, making this a unique and enriching experience.
About Hiking in Mauritius
The little gem of Mauritius raises its glory much more than its famed white sandy beaches, swaying palm trees and stretched azure-blue lagoons. Being a volcanic island, it has several breathtaking summits and valleys to explore on foot. The island is well known for its distinct flora and fauna- ts flora is composed of 700 species of indigenous plants.
---
Water
Sport Shoes
Sun cream & mosquito repellent
Cap
Spare clothes
Camera
Towels
Sunglasses
---
| Mauritian Wildlife Foundation Trek | |
| --- | --- |
| Price per participant: | 28 Euros |
| Jacotet River Trek | |
| --- | --- |
| Price per participant: | 32 Euros |
---
This Activity is Not Available Until Further Notice.
Please contact us on +230 269 1000 or +230 5257 5757 to check for availability before proceeding with the booking.