Mauritius Attractions - Gift Voucher

Mauritius Gift Voucher – Gift Card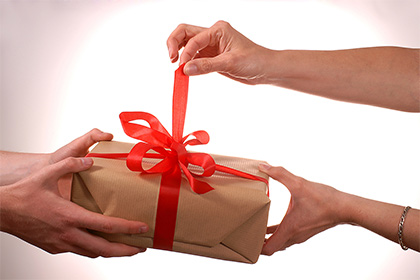 Celebrate with a Gift card - The perfect gift in Mauritius!
Looking for a present for a special occasion? Whether it's an anniversary, a wedding, a birthday, or Christmas – look no further!
The Mauritius Attractions Gift Voucher is a fantastic multifunctional holiday gift to anyone visiting or living in Mauritius.
This ultimate gift voucher offers access to the largest selection of great holiday activities, tours, packages, parks, car rentals and many additional services available in Mauritius.
Gift Voucher Benefits
Personalize It
Instead of the standard voucher, you can also send a personalized Gift Card, adding a personal touch, with either a photo of your choice or a personal greeting.
Put the Fun of Shopping in their hands
With the Gift Card, you give the recipient full flexibility to choose the activity of their choice from the great holiday activities, tours, packages, parks, car rentals and many additional services we offer in Mauritius.
Surprise your loved one
Also, in case you would like to surprise your friends or family, we can send the voucher directly to their hotel, so it will wait for them upon their arrival to Mauritius.
Save time
No need to shop around and taking a lot of time to choose. In just a few quick steps, you can buy this Gift card directly on our website.

Personalizing your Gift Voucher
Should you look to add some personal touch to the gift voucher, any voucher can be personalized with the name of the recipient, including also a personal greeting and/or even add a photo of your choice.
All that you have to do is to fill in the below comment box with the name of the recipient and the greeting that you would like to feature on the gift voucher. Then, one of our travel consultants will issue the gift voucher on the given recipient name, adding also the given greetings, sending you back by email the customized gift voucher.
Gift Voucher Amounts
Mauritius Attractions gift cards offers complete flexibility in setting the voucher amounts, utilizing the date and choosing the activity.
For your convenience we offer gift vouchers ranging from 50 Euro to 1000 Euro so you could choose your preferred voucher value to be given to your loved ones.
Available Gift Voucher amounts
50 Euro / 75 Euro / 100 Euro / 125 Euro / 150 Euro / 200 Euro / 250 Euro / 300 Euro / 350 Euro / 400 Euro / 500 Euro / 1000 Euro
Buying holiday gift vouchers & cards
When you have chosen your holiday gift card(s), just add your selection of your desired voucher amount to the shopping basket using the below options. Then after you could customize your voucher, adding the name of the recipient and also including a special greeting. All that is left is to finalize your booking and payment directly via our website through the secure online payment facilities.
---
FAQs
Gift Voucher Conditions?
The gift voucher can be used for purchases of any of the holiday activities and services offered on the MauritiusAttractions.com website.
The minimum Gift Card amount is set at 50 Euro; the maximum gift voucher amount is 1000 Euro.
The gift voucher is valid for a period of 3 months since its purchase. Upon special requests, the gift voucher can be extended by additional period as per prior approval of Mauritius Attractions
This card may not be exchanged for cash and any remaining balance will be applied to future purchases.
To make a reservation or arrangements to redeem your card, contact MauritiusAttractions. Please mention your Gift Card at the time of booking.