Mauritius Hotels Day and Evening Packages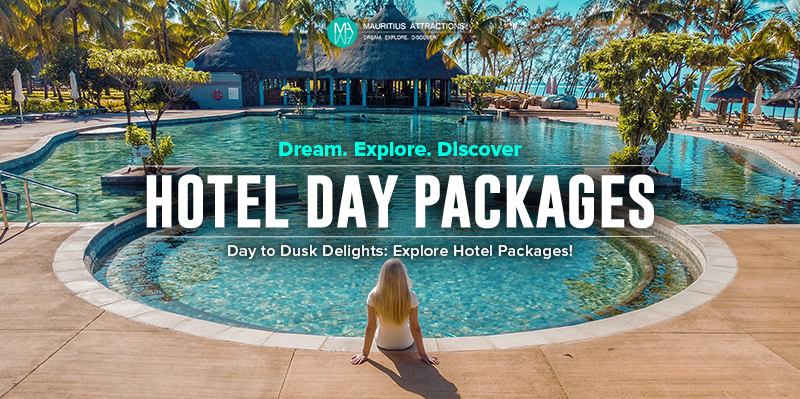 For those looking to experience the famous Mauritian hospitality and unique packages without paying for an overnight stay in these hotels, we do offer the ultimate day and evening packages for you to enjoy.
Our selection of day Packages is all about elite day stay experience in the great hotels in Mauritius. You can choose between all- inclusive packages at Club Med Albion, Tamassa, or should you prefer in the North, you can choose between Club Med Pointe aux Cannonniers or the Maritim Resort & Spa.
Our selection also include various offers from Merville Beach, Aanari Hotel & Spa, LUX* Le Morne, and La Palmeraie Boutique Hotel. Couples can also enjoy a special Romantic Day Package at LUX* Grand Gaube.
Our VIP clients will be sure to enjoy one of the amazing day and evening packages offered at the Shanti Maurice Resort, or on Ile des Deux Cocos, for a true luxury VIP treatment.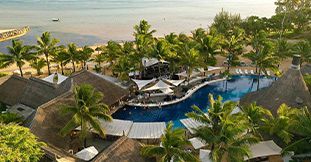 About the C Beach Club Day Pass Spend a splendid day at the incredible C Beach Club. For 8 hours you will have access to this lovely beach club, the only one in the south. So get ready to soak up the… read more →
---
---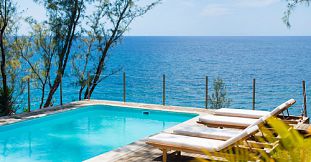 About the Full Day Package - Andrea Lodges Begin this amazing eco day package at 10h00 where you will be welcomed by the striking beauty of nature. Upon arrival you will be greeted with a refreshing… read more →
---
---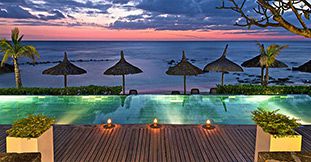 About the Le Recif Attitude Romantic Candlelight Dinner on the Beach Exquisite food, charming ambience, romance in the air and great company are what await you with this package! Take your precious… read more →
---
---
North
Duration : 2 hrs 30 mins
About the Recif Attitude - Sumptuous Lobster BBQ on the Beach Live an unforgettable evening at Recif Attitude with a Sumptuous Lobster BBQ on the Beach. Seafood lovers are welcome to discover a… read more →
---
---
North
Duration : 2 hrs 30 mins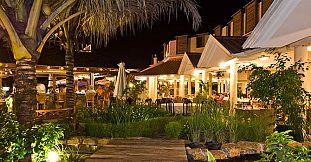 About the Aanari Hotel & Spa All-inclusive Evening Package This all-inclusive evening package at Aanari Hotel & Spa will have you enjoy an incredible time with good food and drinks with… read more →
---
---
West
Duration : 4 hrs 30 mins
About the Tamassa Hotel All-inclusive Day Package Tamassa is the perfect place to have fun and relax at the same time, for both children and adults. With its all-inclusive concept, the hotel is fully… read more →
---
---
South
Duration : 6 hrs 30 mins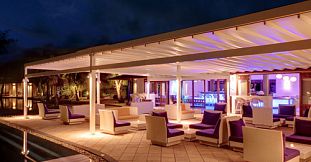 About the Tamassa Hotel All-inclusive Evening Package Mauritius Attractions offers you a fun and all-inclusive evening at the Tamassa Hotel. As the name suggests, Tamassa is the place to be for those… read more →
---
---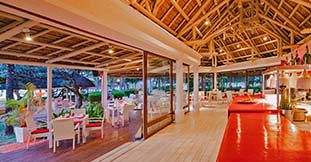 About the Lobster Dinner Package in Mauritius - Tamassa Hotel Head to Tamassa Hotel for a delicious Lobster Dinner. Lobster is the essence of luxury when it comes to seafood and having it on our… read more →
---
---
South
Duration : 4 hrs 30 mins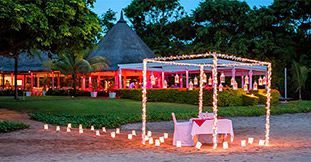 About the Surf & Turf Romantic Dinner at Tamassa Resort Dinner dates at restaurants have become a routine, so we're bringing you a romantic dinner on the beach for a change. Bask in the… read more →
---
---
South
Duration : Flexible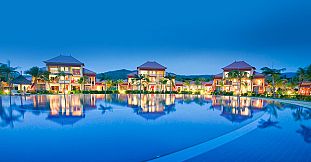 About the Love to Love - Exclusive Romantic Couple Dinner & Spa Package - Tamassa Hotel Enjoy a special evening with the Love to Love package, at the Tamassa Hotel, featuring a unique dinner and… read more →
---
---
About the Ile Des Deux Cocos Island with VIP Villa Day Use Immerse yourself in a haven of happiness, luxury, comfort and total relaxation at Ile des Deux Cocos with exclusive access to the charming… read more →
---
---
South East
Duration : 6 hrs