Golf in Mauritius and Mauritius Golf Packages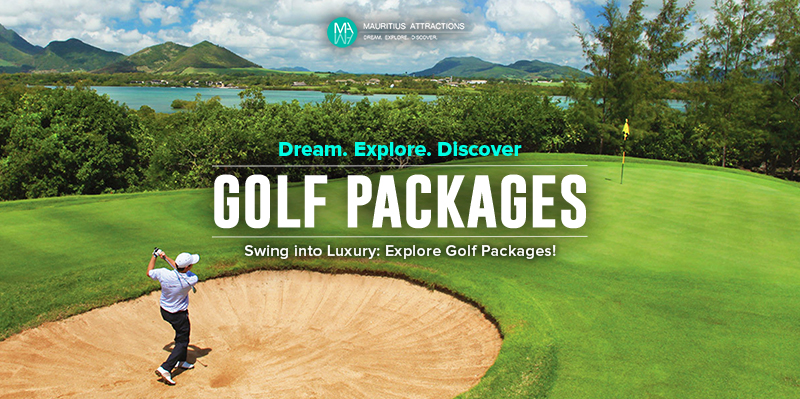 Mauritius has quickly emerged as a top golfing destination offering selection of world class championship golf courses, perfect sunny weather and ideal golf environment.
From bushes to bunkers, from water hazards to nails concealed by verdure foliage, the golf courses in Mauritius offers exciting experience in beautiful natural setting.
There is an astonishingly high number of golf courses dotted all over the island, ranging from basic 9 holes courses to championship golf courses with 18 holes designed by the world leading golfers such as Ernie Els, Bernard Langer sprawls and David Leadbetter.
So make sure to book your tee time well in advance, benefit from the most attractive green fees and guarantee your booking for any of the leading golf courses in Mauritius, such as Tamarina Golf Estate, Golf du Château, Ile aux Cerfs Golf Club, Links and The Anahita – Four Seasons Golf course.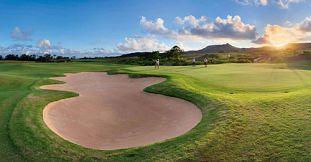 About the Avalon Golf Course The Avalon Golf Course is a 18-hole & 9-hole Golf Course located in Bois Chéri - Savanne, South of Mauritius. Peter Matkovich's unique touch is… read more →
---
---
South
Duration : Flexible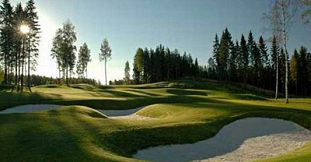 Gymkhana Club Golf Course The Gymkhana Club being the most ancient golf course of Mauritius may not feature all the complexities of modern golf courses, but it is perfectly maintained. It is situated… read more →
---
---
Centre
Duration : 3 hrs 30 mins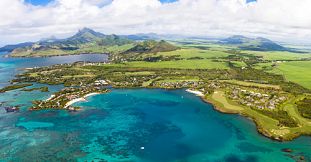 Anahita Golf Course Spend 4 splendid hours in this golf paradise. Soak in the sun, the beauty of the place and the elegance of the game for one of your finest golf moments ever. Designed by Ernie Els… read more →
---
---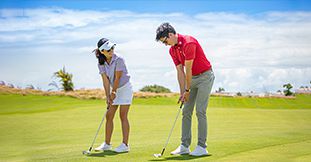 About the Golfing Package at Azuri The Nine (North East Coast) You might wonder why you should be opting for a golf session at Azuri, when there are several others along the North and East Coast.… read more →
---
---
North East
Duration : 1 hrs 30 mins
Tamarina Golf Club (9 or 18-hole) Spend over 4 hours at this remarkable Golf estate, a gem on the island, Tamarina Golf Club. Play your favourite sophisticated sport in a high-class course with… read more →
---
---
South West
Duration : 4 hrs 30 mins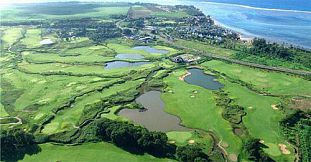 Heritage Golf Club - "Le Chateau Course" Full Description Enjoy up to 4 hours of Golf Bliss on one of the world's most sophisticated golf courses and relax while playing. Take in… read more →
---
---
South
Duration : Flexible
About the Mont Choisy Golf Course Set in the breath-taking northern region of Mauritius, Mont Choisy Le Golf is one of the island's most popular golf courses, famous for its various national… read more →
---
---
North
Duration : 4 hrs 30 mins
Ile aux Cerfs Golf Club 18-hole championship course with 4 different sets of tees. Location: Ile aux Cerfs Island, across from the village of Trou d'Eau Douce - Mauritius East Coast. The golf… read more →
---
---