Azuri Golf Course Mauritius - The Nine
| | |
| --- | --- |
| Location | North East |
| Operating Days | All Days |
| Duration | 1 hrs 30 mins |
| Activity Time | Flexible |
| Transportation | Offered as Supplement |
Transportation
Offered as Supplement
Azuri The Nine - Golf Course in Mauritius - Overview
Lovers of the little white ball, Mauritius Attractions has the ultimate golf package for you! It's an exclusive golf experience on the North Eastern coast of Mauritius, featuring a short golf course that can be completed within an hour and a half, but there's also an 18-hole option if that's what you prefer.
Ideally located in the heart of the Ocean & Golf Village of Azuri, The Nine Golf Course promises a fun, enjoyable, challenging and unique experience - afterall it is the only 9-hole par 3 golf course on the island! Amateurs, curious and professionals will undoubtedly find their happiness there.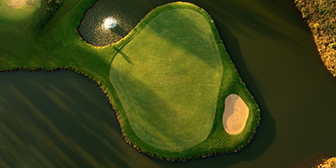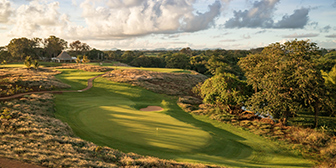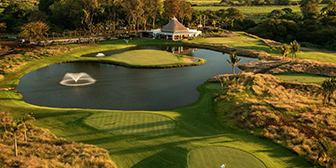 Highlights of this activity:
Golfing activity on the only par-3 signature course on the island!
Access to both an 18-hole and a 9-hole international standard golf course
Located in the heart of Azuri, surrounded by stunning natural landscapes
Challenging and scenic holes along rivers and with mountain views
Access to the state-of-the-art facilities at Azuri Ocean & Golf Village
---
Golfing at Azuri The Nine - Inclusions
Access to Azuri Ocean & Golf Village
Green Fee for 9 or 18 holes
Golf cart and GPS included
Equipment rental facilities at Pro-Shop, Azuri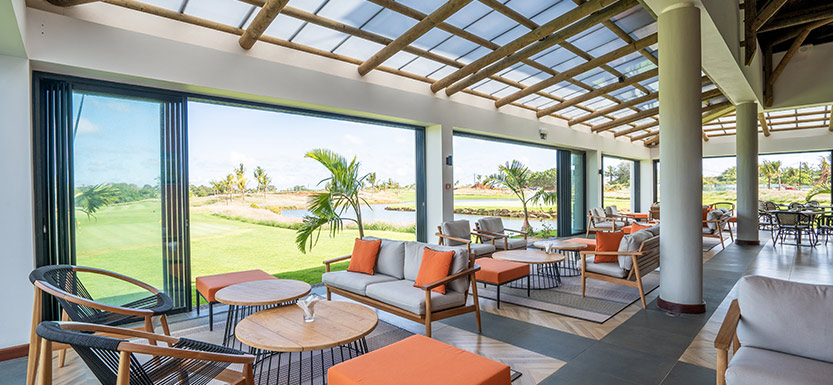 ---
Transportation & Driver Details
Transport is available for an additional supplement and will include pick up and drop off from any hotel / place of accommodation in Mauritius.
Car Capacities
You can choose from a selection of vehicles types:
Family Car - Up to 4 passengers
6 Seater vehicle - Up to 6 passengers
Minivan - Up to 10 passengers
About the Drivers
All drivers speak fluent English and French (Upon special request we can organize drivers who speak additional languages). The drivers, citizens of Mauritius, will be happy to provide you with information about Mauritius and each of its sights.
All drivers are very professional, time efficient and friendly. There is high emphasis on being always on time and providing reliable devoted service to customers.
---
Azuri Ocean & Golf Village, Roches Noires, North East Region
| | |
| --- | --- |
| Operational Days: | All Days |
| Operating Hours: | 06:30 until 18:30 |
| Tee Time: | Flexible |
---
About the Golfing Package at Azuri The Nine (North East Coast)
You might wonder why you should be opting for a golf session at Azuri, when there are several others along the North and East Coast. Well, the answer is in the title itself - Azuri The Nine. It's not a random name, it is called The Nine as it is the one and only 9-hole par-3 course in Mauritius!
Everyone agrees that playing golf is fun but when on holidays, every second is precious. Golf lovers can therefore enjoy a shorter game so you can move on with other activities. This is true for executives, families with children, those who are retired, as well as amongst experienced golfers and pros taking holiday.
This unique golf course model at Azuri allows all levels of players, beginners or professionals, to enjoy a challenging yet super fun golf session in just 90 minutes, on a 1,350 yard course that follows the worldwide standards of championship courses. Challenges include a range of settings, such as four downhill holes alongside the river, and greens combining technical and aesthetic character.
Azuri The Nine golf course offers a great test for your short game and putting because the greens are so challenging. It is a fun and flexible alternative to a traditional 18 hole round of golf but if you prefer a good old 18-hole game, the Golf Village at Azuri has got you covered!
The golf course has been thoughtfully designed with the sensitivity of the area in mind, as it follows the steep riverbank for a few holes, then skirts around volcanic outcrops and uses all the existing natural features to good effect, making it a good but enjoyable test for the whole family and for golfers of all abilities.
The Nine - Golf Course offers more than just a golf experience: golfers can also revel in the unique setting of Azuri Ocean & Golf Village, which blends conviviality with the best of island life.
About Azuri The Nine Golf Course - Azuri Ocean & Golf Village
Designed by the world's leading golf course design company, IMG, Azuri The Nine Golf Course spans a total distance of 1,348 metres. It boasts a spectacular 147-metre 9th hole, ending on an islet; a replica of the hole 17 of TPC Sawgrass in the US (one of the most popular par-3 in the world!)
The world class 9-hole par-3 course has holes ranging in length from 119 yards to 198 yards, and is a real challenge given the ever-present sea breeze, large undulating greens, strategically placed bunkers, and dramatic elevation changes.
A small but stunning clubhouse complements the magnificent golf course to create a very enjoyable golf experience for players of all skill levels.
---
Golf Clubs*

Own golf balls for games*
Note: Rental is available onsite for a surcharge.
Players should wear complete golf apparel:
Polo shirts, Bermuda shorts, golf slacks, socks and soft spike golf shoes (no T-shirt, jeans, tennis shoes or swimming trunks will be permitted).
---
| Golfing at Azuri The Nine | 9 Holes | 18 Holes |
| --- | --- | --- |
| Price per Person | 85 Euros | 110 Euros |
---
Booking Attributes