Mauritius Holiday Apartments
Mauritius Holiday Apartments
Below please find the list of top recommended Mauritius Apartments, top Luxury Apartments and beachfront holiday apartment residence in Mauritius.
Holiday Apartments Accommodation in Mauritius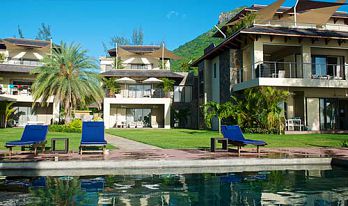 Belle Crique is the premier address for luxury beachfront apartment accommodation on the West Coast of Mauritius comprising of 9 apartments.
The Belle Crique luxury apartment complex combines the freedom of luxury beachfront accommodation with a range of services expected from a discerning clientele. Clients may choose to be left entirely alone to discover their new found paradise or opt for the personal attention available at the complex to make the most of their time in Mauritius....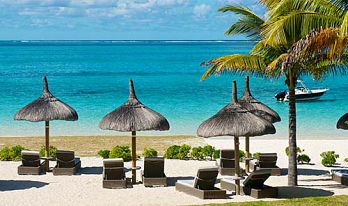 Seize the privilege of staying in a private luxury apartment in Mauritius which is very famous for luxury, home comforts, flawless swimming conditions and personalized service.
The Paradise Beach Luxury Apartments is recognized as a peaceful heaven which invites visitors to enjoy outside living owing to its world class rated beach and near amazing swimming conditions....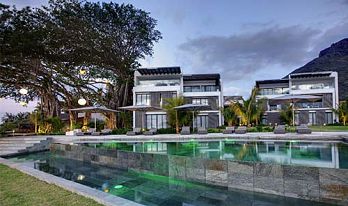 If you're searching for a trendy, tropical, chic atmosphere in Mauritius, then Esplanade Apartments is where you need to book your next vacation.
Esplanade features high-end beachfront accommodation in full view of the splendid Le Morne Mountain which is really an ultimate blissful retreat. Complete with designer interiors, an amazing garden featuring a majestic banyan tree, guests will enjoy superior comfort and stylish accommodation as well as being dead centre in the heart of Black River....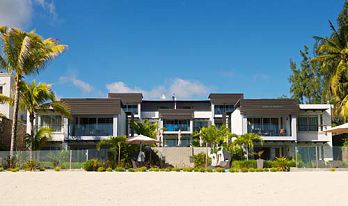 Plage Bleue Apartments is your ideal apartment beachfront accommodation at the North Coast of Mauritius. If you are searching for a blissful, relaxing and comfortable holiday with an array of things to do near Grand Bay, Plage Bleue Apartments offers it all.
This luxury beachfront apartment complex consists of twelve three-bedroom units and two private duplexes each with a private pool. All guests of Plage Bleue are sure to enjoy great view over the ocean and access to the beautiful Trou Aux Biches beach....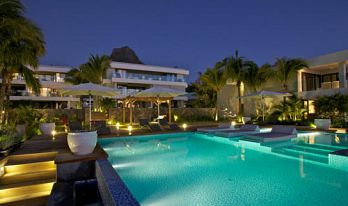 Leora Beach Apartments is an amazing luxury beachfront complex ideally situated on the West Coast in the increasingly cosmopolitan town of Tamarin.
Leora comprises of twelve three bedroom apartments, two luxury duplexes and two three-bedroom luxury penthouses facing the breathtaking sunsets of the west coast. All these luxury apartments are fully equipped and offer everything which is important for a great beach life, making it an ideal choice for any beach holiday....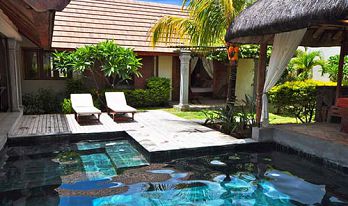 Oasis Villas is known as a luxurious villa property for couples, family and friends looking for a perfect holiday in Mauritius, staying in their own luxury private villa with pool.
The Oasis Villas residence offers a new concept and a new of luxury holiday villa accommodation by regrouping the most prestigious villas, each with its own private plunge pool, in a fully secured environment privileging green areas and private gardens....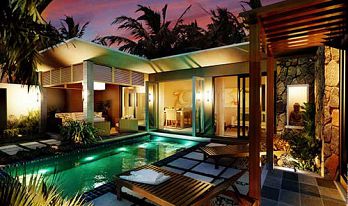 With its one bedroom villas to the spacious family friendly four bedrooms villas, Athena Villas is the ideal luxury villas accommodation for couples, families and friends. Each villa provides a private swimming pool and a lush tropical garden. The tropical style decoration is elegant and refined. It combines high quality natural materials to create a very elegant and welcoming atmosphere.
The villa's interior furnishings, kitchens, and exterior are equipped with various modern amenities for you to enjoy the very best that Mauritius has to offer....
Managed to 5 star hotel standards Domaine des Alizées offers a large number of services ranging from its lounge club with its felted atmosphere, to themagnificent tropical spa passing by the presence of a restaurant lying on the water flanked by small kiosks.
Le Domaine des Alizées Club & Spa was voted the best property development project of 2010 by "International Property Award" of London. It is to date one of the most prestigious property development programme launched at Grand Bay area....