500m Zip Line + Mini Lunch At Vallée Des Couleurs
68% Level of Satisfaction
Based on 1 review
| | |
| --- | --- |
| Location | South |
| Minimum Age | 8 |
| Operating Hours | 09:00 - 17:00 |
| Operating Days | All Days |
| Duration | Flexible |
| Activity Time | Flexible |
Operating Hours
09:00 - 17:00
500m Zip Line & Mini Lunch At Vallée Des Couleurs - Overview
Nature lovers and thrill seekers, this package is for you! Spend time in a blissfully green valley and zip line over the dense forest. It is an activity for the brave heart, as you will find yourself at great heights riding the zipline of over 500m in length.
You will get to enjoy remarkable views of the entire green valley, landscapes, forest and waterfalls from high above the pristine nature reserve of Vallée des Couleurs, in the South of Mauritius. As part of this package you will also have a mini lunch to make up for all the energy spent while having fun in this amazing place.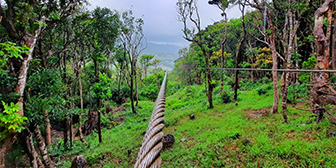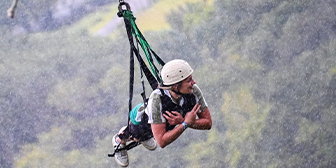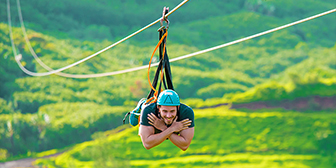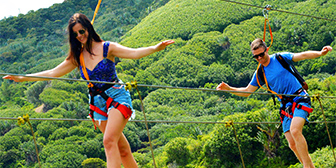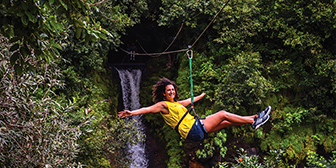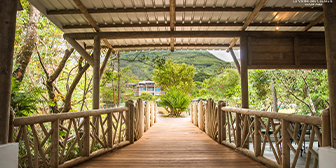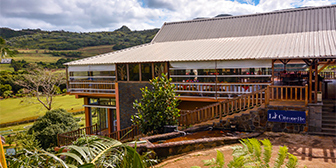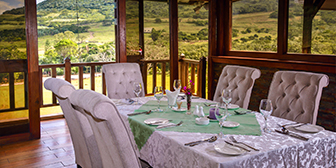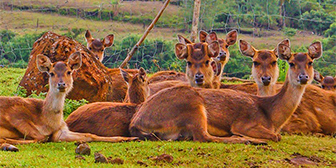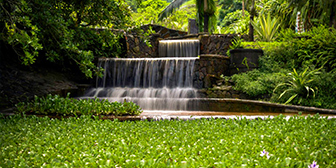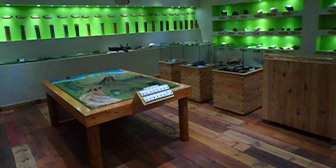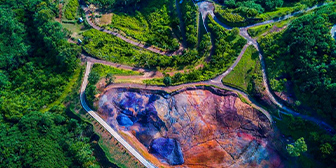 As part of this Zipline activity, you will:
Discover the 23 colored earth, 6 Waterfalls and its breathtaking scenery
Enjoy a day full of fun and adventures
Enjoy a mini- lunch in the natural beauty of Vallee Des Couleurs
Encounter with the animals and various endemic plants at the Vallee Des Couleurs
Ride a 500m long Zip Line over the beautiful valley
---
The 500m Zip Line & Mini Lunch At Vallée Des Couleurs includes:
Entrance fee
Access to the geological museum
Visit six natural waterfalls, the 23 coloured earth, endemic flora and fauna as well as an impressive panorama overlooking the sea.
500m of ziplining (The Initiator)
Mini lunch: Marguerita or Hawaiian Pizza + mini fries + soft drink
Experienced guides by your side during the duration of the trip
Optional: Pick up and drop off from any hotel/ place of accommodation anywhere in Mauritius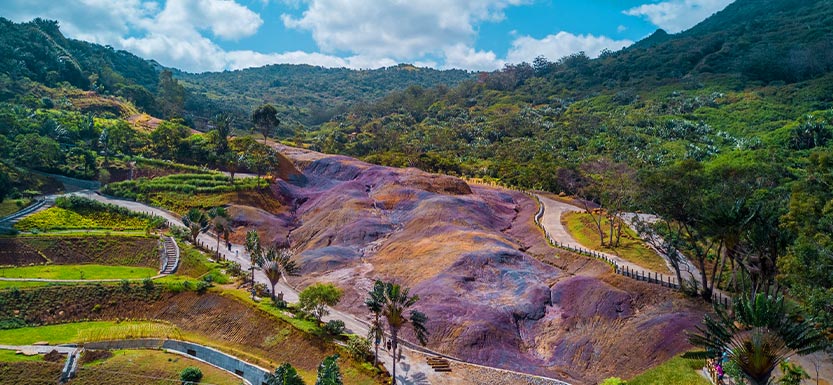 ---
Transportation & Driver Details
Transport is available for an additional supplement which will include pick up and drop off from any hotel / place of accommodation in Mauritius.
Car Capacities
You can choose from a selection of vehicles types:
Family Car - Up to 4 passengers
6 Seater vehicle - Up to 6 passengers
Minivan - Up to 10 passengers
About the Drivers
All drivers speak fluent English and French (Upon special request we can organize drivers who speak additional languages). The drivers, citizens of Mauritius, will be happy to provide you with information about Mauritius and each of its sights.
All drivers are very professional, time efficient and friendly. There is high emphasis on being always on time and providing reliable devoted service to customers.
---
Vallée Des Couleurs, Chamouny, South Region
| | |
| --- | --- |
| Duration: | The duration of the tour is flexible |
| Operational Days: | This visit is offered every day |
| Activity Time: | 09:00 - 17:00 |
---
500m Zip Line & Mini Lunch At Vallée Des Couleurs
This activity is a must while you are in Mauritius. Enjoy being out in nature, breathing in the crisp air and taking in the beauty of this beautiful nature. Glide along a 500m zip line, over the dense forest, screaming your heart out and feeling like you are flying, a dream come true! With some luck, you will also get the chance to see stags in their natural habitat running under your feet while you glide on the zip line.
Following the Zip line adventure, you can spend some more time in the reserve strolling along one of the many beautiful trails. In addition, enjoy a mini lunch while contemplating the natural beauty of Vallée des Couleurs. Have a stroll along one of the many beautiful trails, while you chill out, enjoying yourself in the tropical beauty of Mauritius.
About Vallée Des Couleurs- Nature Reserve
Nature lovers are bound to love Vallée des Couleurs. This vast reserve, expanding itself over 450 acres invites unique experiences in the midst of the indigenous fauna and flora alongside various fun activities and excursions for all ages.
The unspoiled beauty of the land captures every heart and soul especially with the park's landmark-the remarkable and unique 23 coloured earth that has gained reputation worldwide. Discovered on the 4th of July 1998, the site endowed with pigmented soils fascinates Mauritians as well as foreigners. Visitors are treated with a range of natural unique landscapes, including six wondrous waterfalls, plateaus, mountains, valleys, craters and crater-lakes.
The visit to Vallée des Couleurs begins with the access to the park's exhibition room which provides an outline of the different places of interest which you will discover through your visit to this nature park. You will equally visit the small museum where you will discover a panoply of various types of volcanic stones, among which you have gemstones.
You will also enjoy a walk through the fern garden, without which any visit at Vallée des Couleurs would be incomplete. This is where you get to see the beauty of tree ferns, wild orchids or other endemic flowers like the Trochetia (Boucle d'oreille / Ear ring) and the Bouquet Banané (achna Mauriciana). The park is also home to tortoises, monkeys, stags, fish and also birds such as the Pink Pigeon, Paille en Queue, Cateau Vert with various endemic trees like the Ebony, Bois de Natte, Takamaka and other rare plants also contributing to the beauty of the park.
---
Sport Shoes/Hiking Shoes

Sun cream & mosquito repellent

Cap

Camera

Spare clothes
---
Mini Lunch At Vallée Des Couleurs
---
| Visit of Vallée des Couleurs | |
| --- | --- |
| Entry Tickets - No. of Adults | 10 Euros |
| Entry Tickets - No. of Children (6-11) | 6 Euros |
| Entry Tickets - No. of Infants (0-5) | Free of Charge |
| The Initiator (500m) + Mini Lunch at Vallée Des Couleurs | |
| --- | --- |
| Price per Participant | 57 Euros |
---
Booking Attributes
Reviews
68% Level of Satisfaction
Based on 1 review
|
reviewed by Dhanwant Chouhan – United Kingdom
|
September 14, 2019
Reaction time to your queries and requests
Travel consultant's professionalism level
Added value given to you by the travel consultant
Consultant's knowledge of Mauritius and the products / services
Level of services provided as part of the activity?
Level of professionalism by activity operator staff / guide
Your level of enjoyment from the activity
Quality of meals & drinks included (if applicable)
Ease of booking the activity
Overall satisfaction from the activity
---