We were looking for something authentic in the Capital city, Port Louis and China Town was certainly it. Why is this place so special? Well, China Town holds a good part of the history of Mauritius. Let's dive a little bit into the past.
The first Chinese labourers arrived in Mauritius in 1745, followed by waves of immigrants coming to settle in Mauritius which was considered a land of welcome. The most recent immigrants date from not so long ago in the 1950s, to flee the communist regime. For this reason, we met some Chinese grandmothers in their blue Mao costume and speaking only Hakka, a chinese Dialect.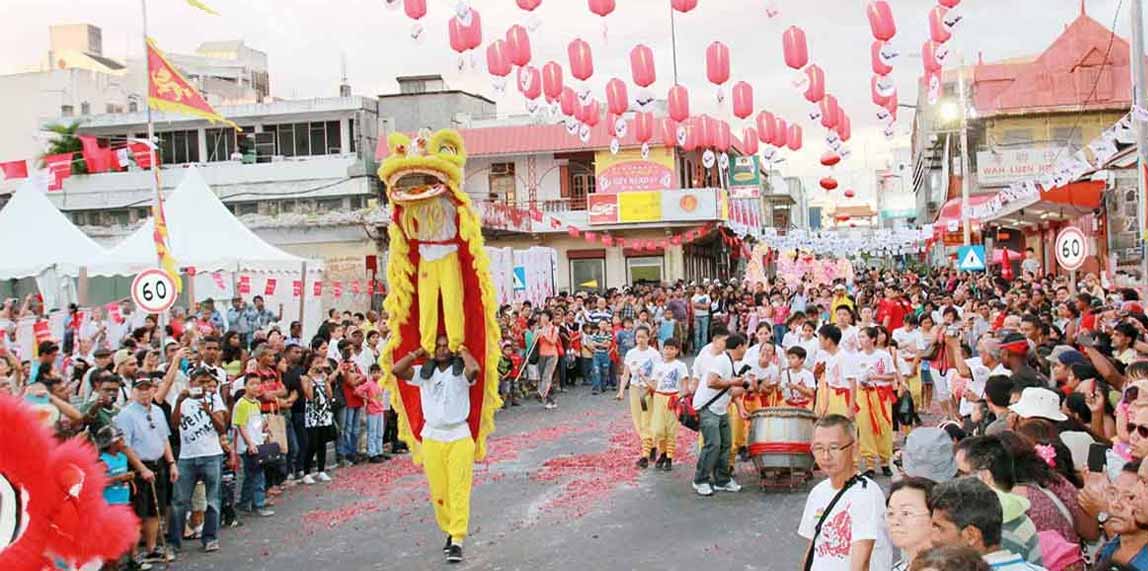 China Town is filled with shops, many being over a hundred years old. Some chinese families have been running their businesses for generations and would rarely opt to upgrade to newer building structures. We came across quite a few tiny and dark retail shops. These were the ones that gave us the Chinese- Orient feeling. China Town does have new generation buildings as well where some businesses operate.
Trade has always been part of the Sino-Mauritian culture. For long China Town was the trade center in Mauritius but this declined with the introduction of supermarkets on the island. China Town declined as a commercial hub and lost its former glory- many of the Chinese shops (we lovingly call them "la boutik sinwa") were abandoned which left China Town desolate.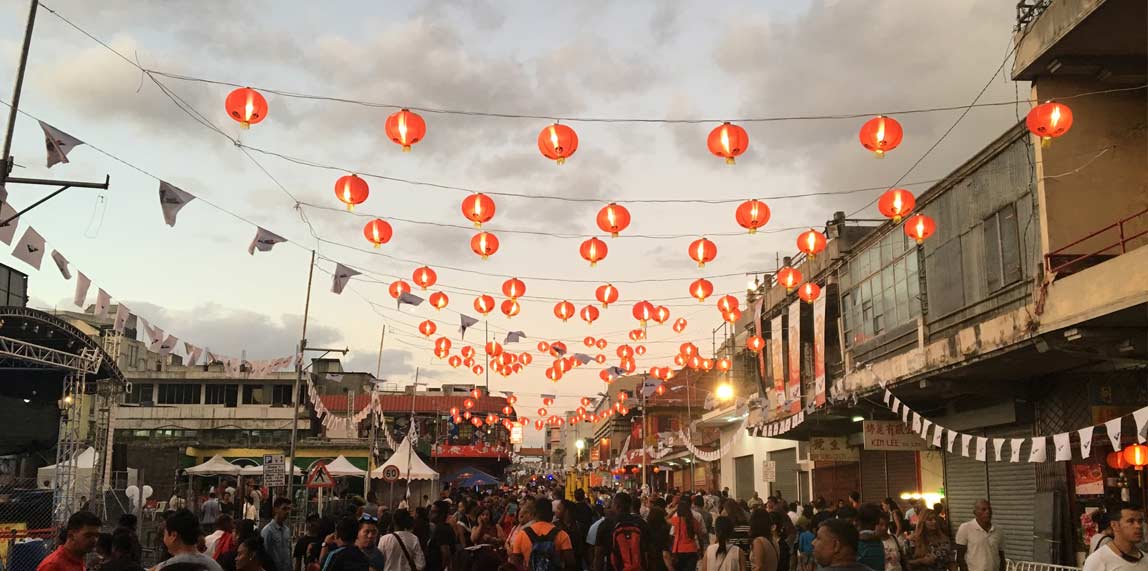 China Town Today
New China Town Foundations and volunteers came together to restore the image of this story-rich region. This is what we are going to discover.
Art is taking over giving life to the sad state of some of the abandoned shops and the whole ChinaTown. We were happy to see the colourful garbage bins that were set up in the streets for waste sorting (way to go! yay!). We were also delighted to see the walls of shops, stores and walls painted in bright colors along with bold drawings - the artists really did a great job.
We learned that much effort was put in to enhance the place and in an attempt to attract visitors. With these lively colours around, we really had a stronger sense of security compared to our past visits.
Some of the streets are narrow and it can be easy to miss some of the shops as they are close to each other. We kept our eyes open for the little treasures that these places hide. From the dark hardware shops, old chinese pharmacies, the la boutik sinwa to tinsmiths, we dared to venture in all of them. And of course we did not miss the Chinese street food- noodles and dumplings. Food was one of the reasons for our visit.
China Town has a very particular smell, incense, far eastern perfumes and food all mixed together, which really took us to another world. We also got our fortunes told at Mrs. Kwok then visited a small pagoda. To end our day we spent some time at the Chinese Immigration Museum where we learned more about China Town's history.
We really enjoyed every bit of our journey in China Town. We would recommend it to everyone, including Chinese food lovers and street art fans to appreciate the murals done by various artists all over Port Louis.