I was always an animal and naturelover, so whenever I booked my holidays, it was a must to be surrounded by wildlife and nature.My holidays in Mauritius lead me to believe that the Casela World of Adventureswould meet my expectations of wanting a mixture of wildlife and thrilling activities that would give me a rush.
I just had to visit Casela to make my vacation feel complete, so I checked out the Mauritius Attractions website. There were so many packages to choose from on their website that I was overwhelmed, but with the help of their well-informed travel consultants, I was able to book a trip for my group. Whilst I was booking, the consultant informed me of a new activity included in the entry ticket, the "Unique Tulawaka Gold Coaster". It seemed to be an adrenaline-filled activity with a wow-factor, so when informed about it, we couldn't wait any longer!
On the day of the activity, which was luckily a sunny afternoon(it was raining all the other days, during our holidays☹ ),we went to Casela Park about 45 minutes in advance, as advised. It turned out to be indeed good advice, as when we reached the Park, it was already crowded. However despite the crowds, the customer representative at the counter was really helpful and informative about the Casela Park and we were given a plan of the Park in case we got lost- the Park is big!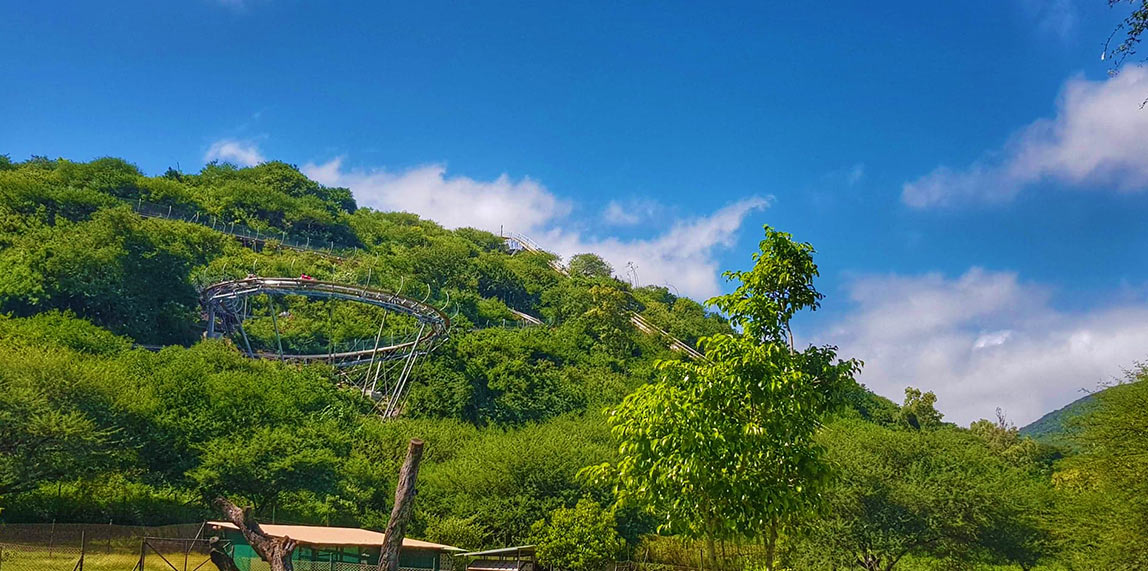 The first activity which we did was the Toboggan Ride where the adrenaline was high and it was an amazing experience. We climbed up into a buoy and slipped down one of the slides, along the slope. It was a dry Toboggan ride, without water and towards the end of the slide, you get some air before crashing down on a huge mattress-it was real fun being up for a while and then,BOOM down!
Afterwards, we wanted to head towards our main interest, another adrenaline-fuelled activity, the Tulawaka Gold Coaster but on our way we came across many animals in the park. There were brightly coloured birds in the aviary, which reportedly has over 1000 birds from the world. We also passed by the petting farm which was surrounded by peaceful greenery and nature, along with goats, sheep and tortoises.
As soon as we arrived at the station of the Tulawaka coaster, there were tribal figures which made us feel like we were in an ancient forest. As expected, there was a long queue and people were talking about going up there for their second and third time- this just made us keener to do it!! After a long wait, when it was finally our turn, we were offered to go either solo or as a duo in tandem. The sleds were said to reach a speed of up to 45km/h, but you could choose to control speed with a lever on the side. We chose to go solo, so that we could feel the rush on at our own speed and we took the right decision to go alone because it was honestly a DREAM COME TRUE EXPERIENCE.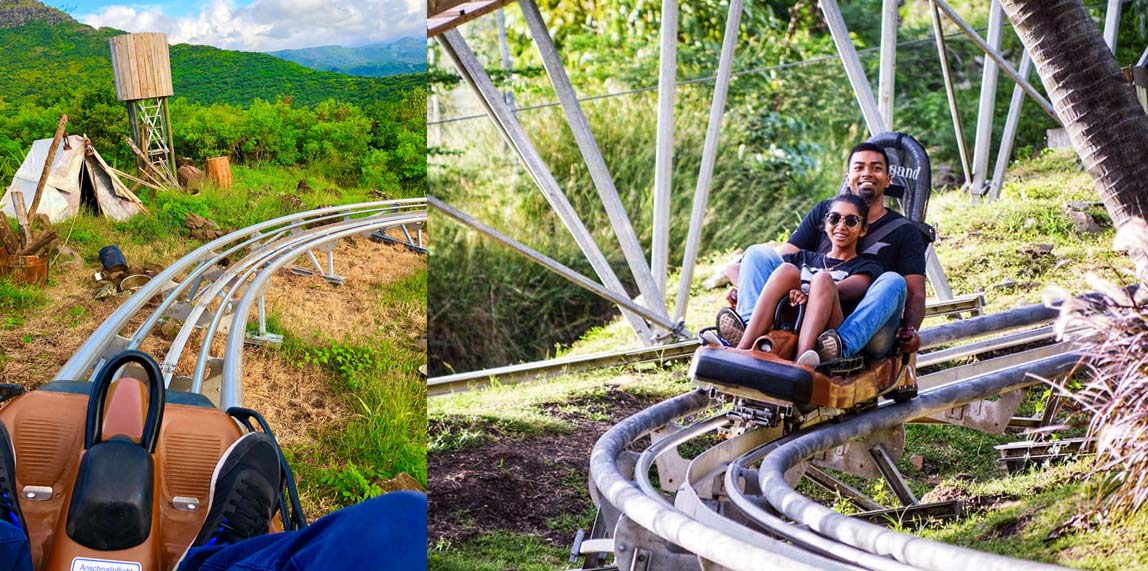 After the Tulawaka coaster, we decided to try out the Safari Bus to discover the other animals in the reserve. As part of the Safari Bus, you will have a guide and photographer, who will explain to you all the animals that you will encounter. What made the trip more fun was that the animals came to meet us near to the bus and tried to interact with us. We saw a bunch of African animals such as zebras, ostriches, rhinos and some species of deer, plus their natural environment provided us with breath-taking landscapes. Photos will be available at the end of the safari trips- so just smile and enjoy the ride!
Throughout the day we had smiled, laughed and shouted in excitement and at the end of the day, we had spent some amazing moments in the park which we will always remember. We will surely come back again to experience more of the activities, as it was a quite a limited trip for us and there was so much to do!