Food in Mauritius
Mauritius is a gourmet paradise boasting of a rich food culture steeped in the island's history.
Mauritian gastronomical delights titillate the taste buds of food lovers from all over the world. Celebrated for its exoticism, Mauritian gastronomy stems from the island's rich cultural diversity and hence boasts of a blend of European, Asian and African influences.
Most of the ingredients used for cooking here are harvested locally since the island is blessed with incredibly fertile soil. We are also very fortunate to be able to enjoy fresh fish and seafood along with an abundance of local produce; a large variety of tropical fruits and vegetables.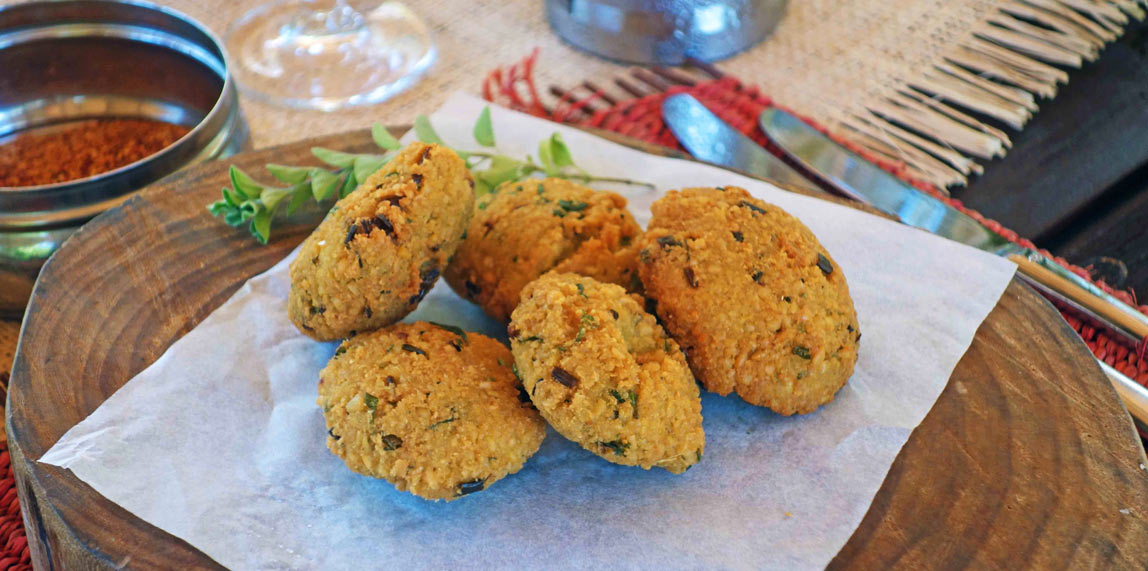 Mauritius has a large number of restaurants with wide-ranging meal options that cater to all food lovers – from small street food stalls with authentic food to gourmet places that serve fusion cuisine.
Street food variety is great in Mauritius - you can get everything from fresh coconut water to hot curries topped with chilli and pickles wrapped in buttery breads and Chinese fried noodles. The capital city of the island, Port Louis, was ranked as the 16th city in the world with the best street food in 2017 by CNN.
So many choices can overwhelm you, however this list should help you out. Keep in mind that this is by no means an exhaustive list but it should assist you in narrowing down the list of things that you absolutely need to try while visiting the island.
Mauritian Gastronomy
While the Indian inhabitants have the biggest influence on Mauritian cuisine, unique dishes to the island came to be over time, through innovations and permutations. Curries, for instance, are rarely prepared with coconut milk and feature European herbs such as thyme, oregano and coriander. In Mauritius curries are also made with different meats and seafood like octopus, along with the typical ones. Spices are also a big part of Mauritian cuisine; the liberal use of turmeric, cinnamon, cardamom, and cloves result in the very flavourful dishes available.
List of Top Foodie Experiences in Mauritius
1. Dholl Puri
If Mauritius had a national dish, this would probably be it. You'll find it almost everywhere on street food stalls all over Mauritius. But the very best place to get them is at Dewa in Rose-Hill.
Dholl puris resulted as an attempt at making the Indian flatbread, paratha. Indian immigrants at the time couldn't get all the ingredients to make it the right way on the island, so they substituted the needed ingredients with the ones that were available, making it uniquely Mauritian. We ended up with today's much loved dholl puri, a fried thin bread stuffed with ground yellow split peas and served in a pair with curries, rougaille and pickles or chutney, topped with chilli.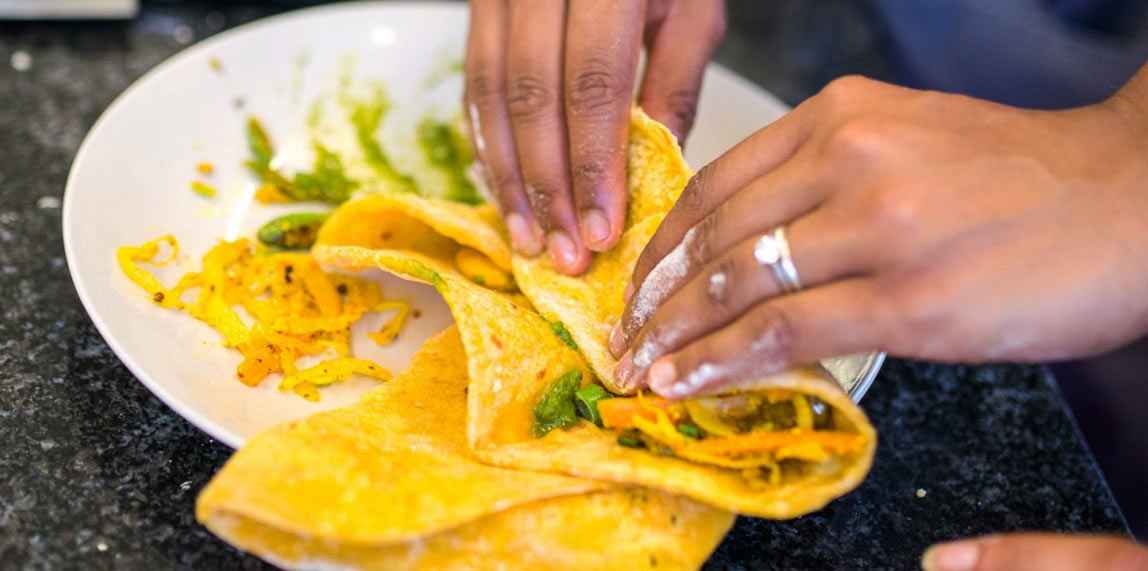 2. Seafood
Mauritian cuisine unsurprisingly features a lot of seafood but they come in a large variety, so you don't have to worry about the lack of options.
From brightly-coloured tropical fish to giant prawns, calamari and lobsters, everything is easily available. Plus, you can have it any way you want; baked, grilled, fried, sautéed or à la Mauricienne (the typical Mauritian way), rougaille-style. The best places to sample fresh seafood in Mauritius are the northern coastal villages; Grand Bay, Cap Malheureux, etc.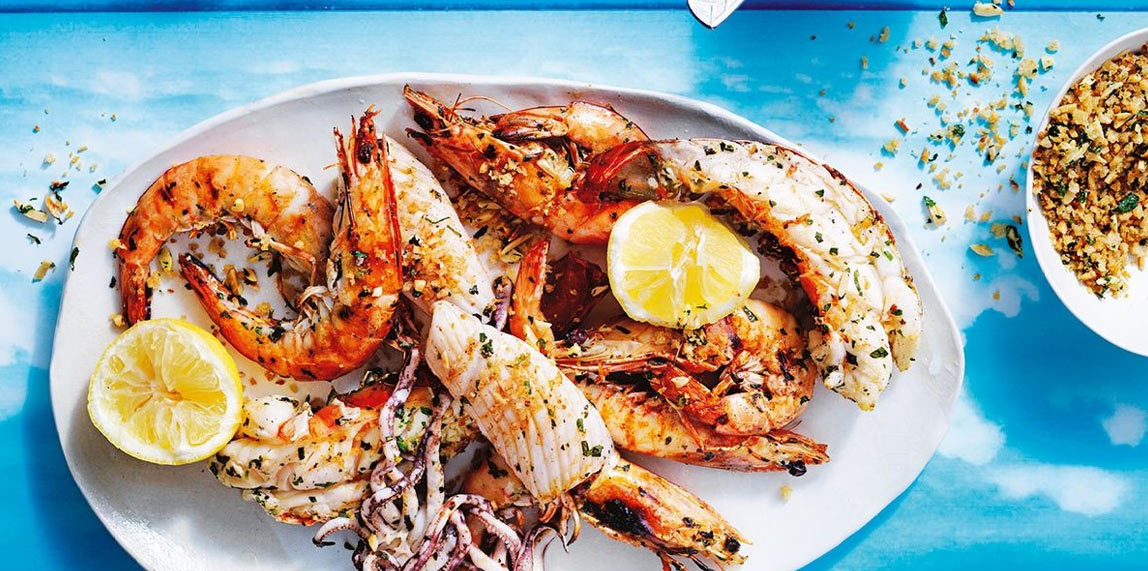 3. Dim Sum
Thanks to the Chinese population, Mauritian cuisine includes delicious Cantonese food, with Mauritian touches obviously. The Mauritian dim sum is called "Boulettes", which is essentially steamed dumplings made from fish, prawns or chayote. They are typically served in a fish broth and eaten with lots of chilli.
You can sample boulettes at various food outlets all over the island but the best place to get them in the north is at a place called Ti-Kouloir in Grand Baie. It not only tastes very good but it can also be eaten every day since it is quite nutritious.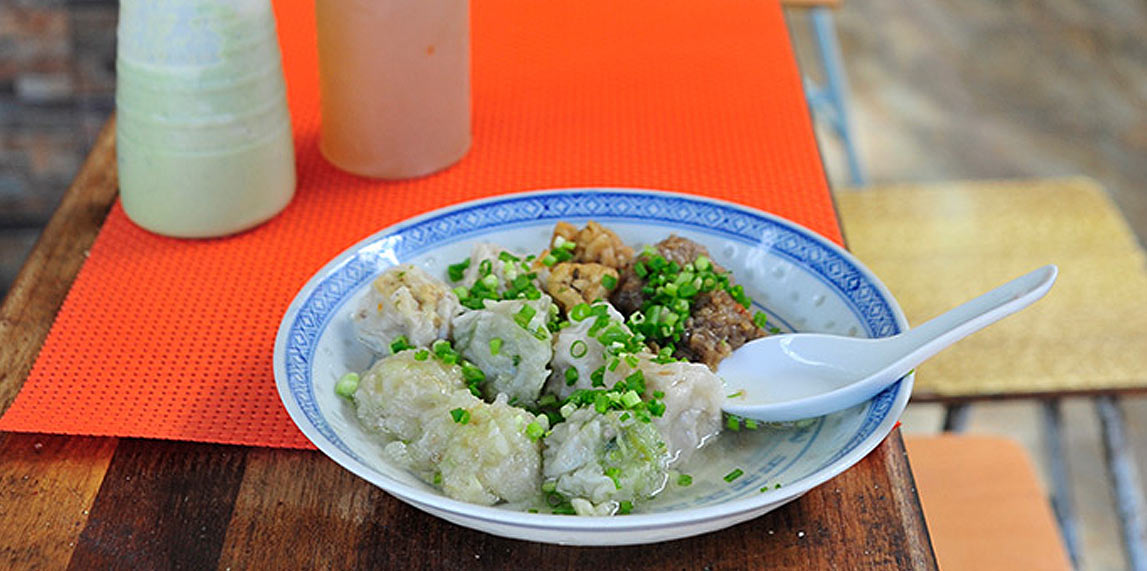 4. Bol Renversé
The Mauritian magic bowl, 'Bol Renversé' (upside down bowl), is the most famous of the Sino Mauritian dishes.
It is similar to a chop suey made with oyster sauce and soy sauce served with a choice of meat or seafood, usually chicken, and a sunny side up or over easy egg. It is then set in a bowl with the egg placed first, followed by the chop suey base and rice, before being flipped over on a plate and presented upside down.
This dish is best eaten in Chinatown, Port Louis in a classic Sino-Mauritian Restaurant. The locals usually eat this dish, laced in plenty of chilli sauce or "Piment Crazé". So if you decide to eat like a local, the best way to cool your mouth down is by having another Chinese treat, "la mousse noir", a dessert like drink with a slightly sweet taste, served in either a bowl or a glass.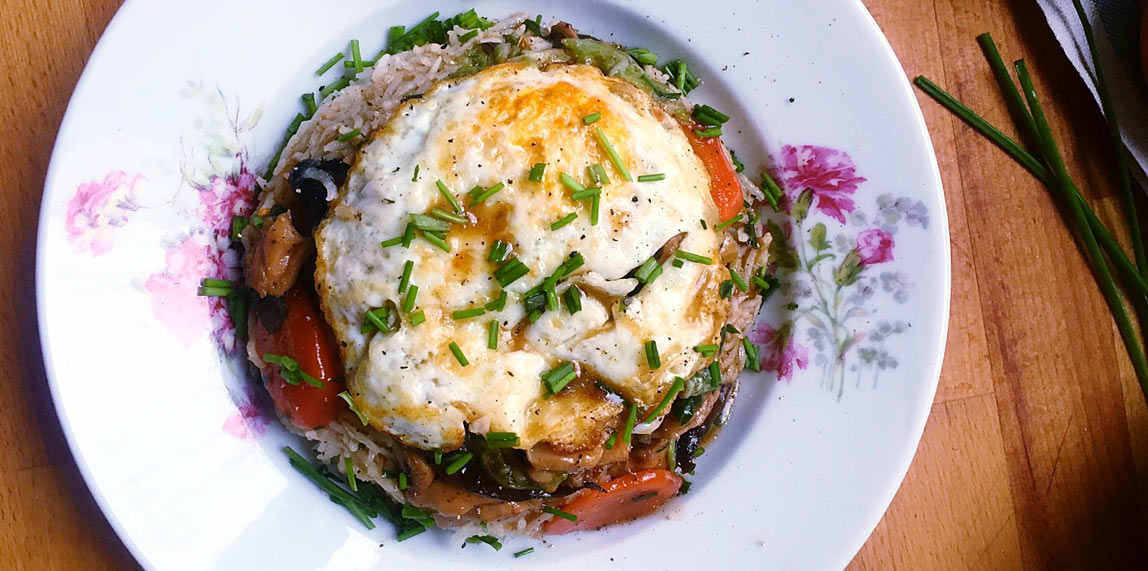 5. Coconut and Pineapple
Coconut and pineapple are staple fruits found in various forms around Mauritius; you can get both fruits fresh from beachside stalls or markets.
Coconut water is drunk straight out of the fruit, in front of market stalls and on beaches.The vendor cuts through the nut, in order to reach the heart of the fruit, where a straw is then inserted into the sweet water. The coconut flesh on the other hand is used for savoury treats, such as chutney- a blend of grated coconut and mint leaves- creating a delicious condiment served with local dishes.
Pineapples can be enjoyed in cocktails, fruit salads or tropical fruit platters. Most street vendors sell the fruit both plain or pickled in brine with a chilli and tamarind paste.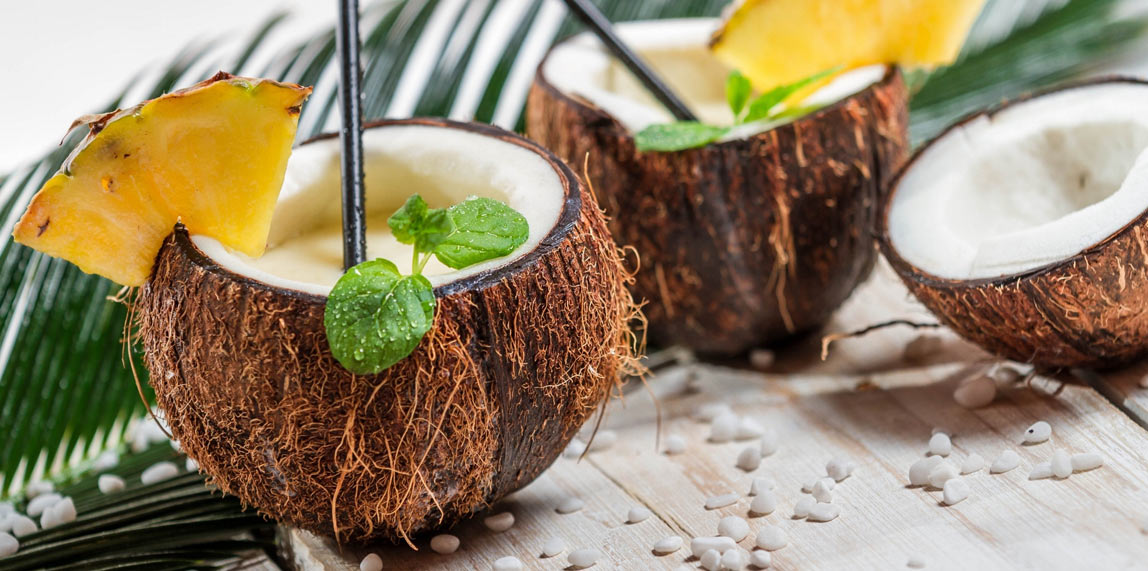 6. Alouda
Alouda is a lifesaver to the locals on a hot day out, beating all other soft drinks on the market.
It is a refreshment drink that consists of milk sweetened with flavoured syrup (vanilla, strawberry or raspberry) and tapioca balls to cut through the sweetness of the drink. The best alouda in Mauritius is available at the Port Louis Central Market at a stall called Alouda Pillay. Be sure to sip it poured over plenty of ice for a sweet refreshing burst of energy.