Encompassing a multiplicity of cultures and beliefs, Mauritius has a vast number of festivals taking place throughout the year.
For many travellers, local events spark their interest and the celebrations get mixed into their vacation plans. Festivals provide a fun way to learn about the arts, music, food and traditions of other countries.
Mauritius is undeniably one of the most festival-loving places in the Indian Ocean. With its varied customs and time-honoured traditions, the island's annual celebrations prove that it is truly a melting pot of cultures. The Mauritian festivals have vibrant energy like no other; from fun street parties and grand festive feasts, to sacred religious celebrations- there is something to tempt wanderlust adventurers of all ages.
You will undoubtedly be delighted by the flamboyant clothing the locals don to celebrate cultural festivals and the kaleidoscope of vibrant colours are a feast for the eyes. The dazzling displays and pulsing energy of Mauritians cause an explosion of the senses. Your taste buds will also be overwhelmed by the delectable flavours on offer, from aromatic curries to fiery stir-fries, you'll have access to a wide range of delicacies.
There's no doubt the infectious spirit and warm Mauritian hospitality will bring even the most sceptical bystander to life and leave them with memories to last a lifetime. So, don't be shy and join the crowd to feel the energy and live the authentic experience. The colour and energy of festivals and cultural events in Mauritius are incredible, so if you get an opportunity to attend one, don't pass up on it!
Here are a few festivals occurring soon that you shouldn't miss.
Unmissable Upcoming Festivals in Mauritius
Thaipoosam (31 January 2018)
Chinese Spring Festival (16 February 2018)
Holi (2 March 2018)
Thaipoosam Cavadee
When:
31 January 2018
What's it about:
A Hindu festival, primarily celebrated by the Tamil-speaking community, to honor Lord Muruga. During ten days, devotees will fast, eating only vegetarian food, abstaining from worldly pleasures, and focusing only on meditation and taming their own mind.
This involves abstinence, prayers and cleansing of the heart and soul while letting out negative energies, like hate, egotism and jealousy. It is generally believed that wishes will be granted soon after doing the ritual and that one can wash away sins through self-inflicted suffering.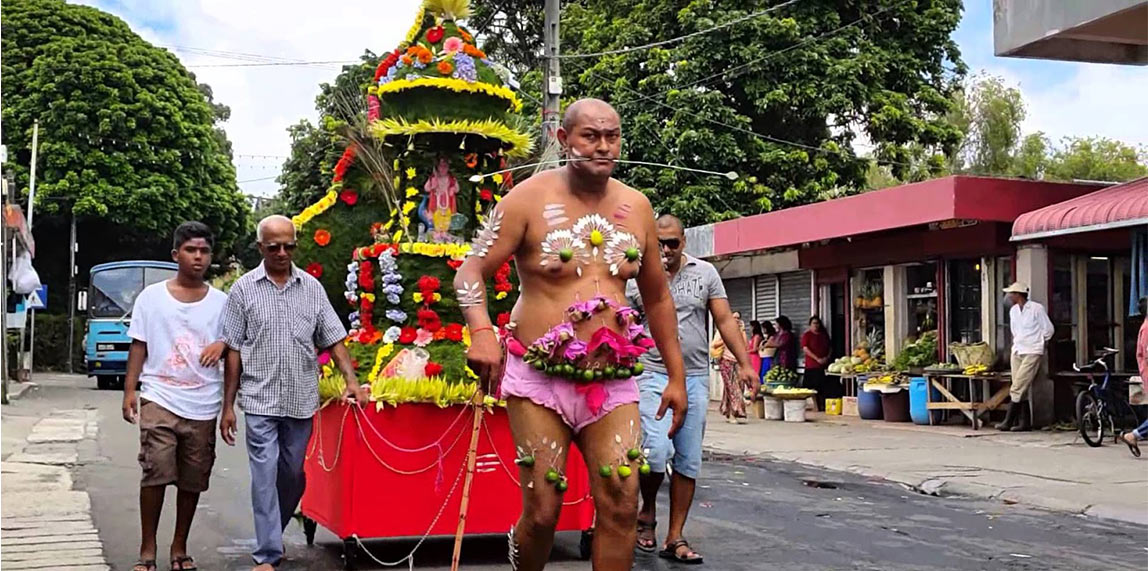 How Thaipoosam Cavadee is celebrated in Mauritius:
The festival takes place after 10 days of penance and devotion. To witness intense festive fervour, head to the Sockalingum Meenatchee Ammen Kovil, a temple located in Port Louis that attracts a large number of people each year.
The crowd seems to be in a crazed state of trance. Devotees, with their tongues and cheeks pierced with skewers, carry milk pots and wooden "kavadis"( a semicircular, canopy supported by a wooden rod that is carried on the shoulders, to the temple) decorated with flowers and peacock feathers. Enthusiasts approach the chariot with offerings and the procession keeps growing as more and more people keep joining in the folk dances, kolattam and kumi, along the way.
---
Chinese Spring Festival
When:
16 February 2018
What's it about:
Celebrated by the Sino-Mauritian community, this festival marks the celebration of the Chinese New Year. The main festivities occur in Chinatown in the capital city, Port Louis.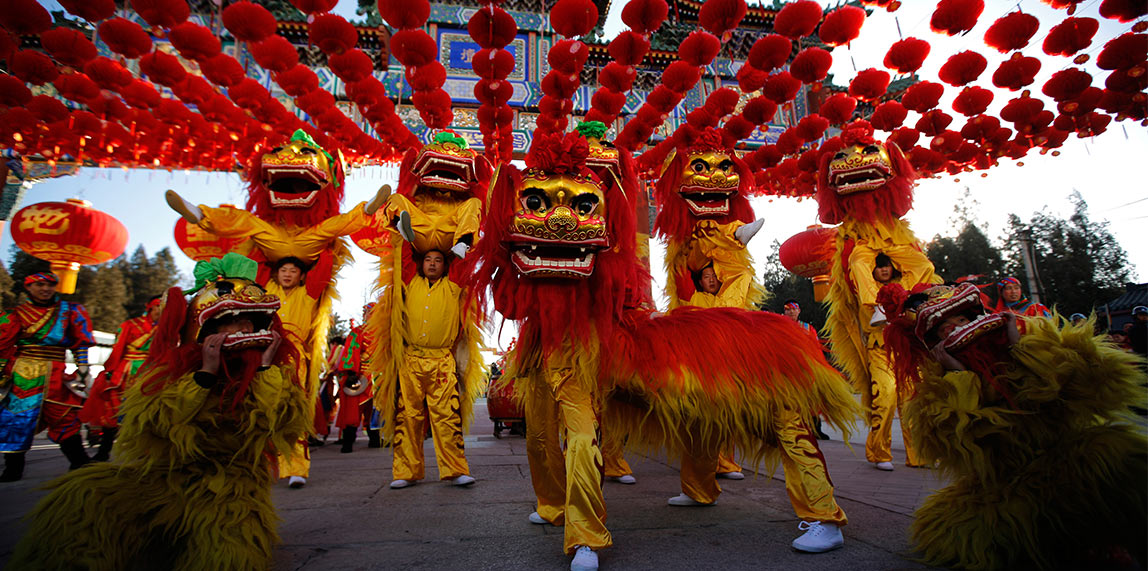 How Chinese Spring Festival is celebrated in Mauritius:
The streets of that corner of Port Louis are decorated with bright colours and sheer exuberance to usher in the new year with splendour. Walking through Chinatown, you will be able to soak in the festive mood with celebrations in the form of colourful firework displays, lion dances and the excited chatter and laughter of people greeting each other.
Lavish Chinese buffets also form part of the festivities so you will be able to feast on a large variety of delicious dishes along with an assortment of traditional offerings like dumplings.
---
Holi
When:
2 March 2018
What's it about:
Holi, the festival of colours, commemorates the victory of good, peace and love over evil. According to the legend, a very powerful king's sister, named Holika was torturing an innocent devotee of Vishnu, Prahalad. Because of a boon that made her immune to fire, she decided to seize Prahalad and set him on fire, while she cruelly watched as he burned in her hands. However, because of the Prahalad's unwavering devotion to Lord Vishnu, Holika's power vanishes and she is consequently reduced to ashes.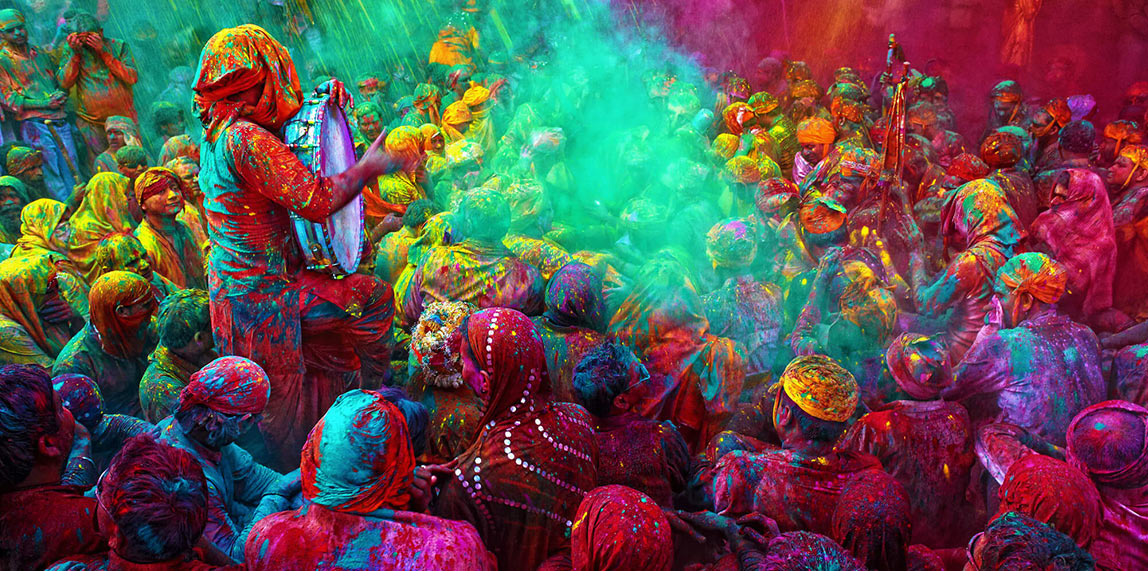 How Holi is celebrated in Mauritius:
In several parts of Mauritius, Holi celebrations usually start on the night before Holi with, the Holika Dahan, a Holika bonfire where people gather, perform religious rituals in front of a bonfire and pray that the fire rids them of their vices. The next morning the Rangwali Holi is celebrated - a celebration with colours, where participants play, chase and colour each other with dry powder and coloured water, with some carrying water guns and colour-filled water balloons for their water fight.