Detoxifying Treatment - 2h45
| | |
| --- | --- |
| Location | North |
| Minimum Age | 8 |
| Operating Hours | 09:00 - 19:00 |
| Operating Days | Monday, Tuesday, Wednesday, Thursday, Friday, Saturday |
| Duration | 2 hrs 45 mins |
| Activity Time | Flexible |
| Transportation | Offered as Supplement |
| Comment | Transport facilities: a limousine service is available upon request |
This Activity Is Not Operational Until Further Notice
About this Treatment
Detoxifying Treatment
A 2h45minutes treatment
This ritual helps find inner harmony.
You will enjoy series of treatment, all focusing on body and mind purifying, allowing you to cleanse the body and to find inner harmony.
As part of the Detoxifying Treatment you will enjoy: Rosemary sea salt scrub, mud wrap, relaxation massage and a "detox" bath with spices and essential oils.
A little more information about these treatments
Rosemary sea salt scrub:
Essential oil, fresh rosemary leaves combined with sea salt, eliminates dead skin cells and gives back softness and comfort to your skin. The fresh and powerful scent is pleasant and stimulating.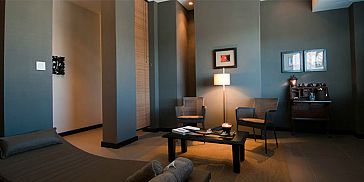 Monticelli mud wrap:
Based on the application of a hot creamy mud enriched with monticelli thermal waters, it provides a draining action and relieve you from painful muscles, and restores the body's balance and energy.
Relaxation massage:
An aromatic experience with orange scented oil focusing on the backside of the body, beginning with the feet and legs, working up to the scalp, relieving back tension and pain, improving circulation and energy flow; Thus encouraging a deep relaxation state.
Transport facilities: a limousine service is available upon request
Location: fond du sac, Mauritius (north of Mauritius)
Enjoy a journey to another dimension. Indulge yourself in the oasis. A modern sanctuary in peaceful harmony with the outside world provides serenity and encourages personal exploration.
A unique and ultimate sensory experience at the spa for oneself or with your loved one… a complete escape for the body and soul…
---
About the Spa
The spa offer a blend of the best of essential ingredients and treatments with the latest technologies, while never neglecting the awesome power of the human touch. Offering you a unique harmonious blend of luxury, tranquility and seclusion.
The spa embraces a holistic approach to physical and spiritual vitality. Inspired by traditional healing philosophies and the lifestyle which believe in making each moment of one's life precious, treasuring every moment every day.
The spa provides an oasis of serenity on over more than 500m2, carefully and thoughtfully designed to ensure that guests enjoy the ultimate in relaxation and rejuvenation of the mind, body, and soul.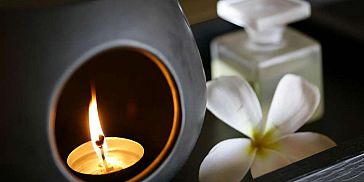 This true oasis includes a spacious spa suite for couples where you can enjoy a private relaxation area and an outdoor bath, 5 private treatment rooms, one with shower and a bath to experience traditional rituals. other pleasures of the spa include a Vichy shower room dedicated to scrubs and wraps, indoor and outdoor relaxation areas, a Hammam with fresh spicy herb scents, private dressing rooms with lockers and showers, a power plate studio for slimming programmers and muscle toning, one private indoor garden where you can enjoy a fresh fruit drink and healthy homemade salads, and a hair salon.
You can enjoy a wide variety of "treatments" which express the essence of the time-honored Asian approach to healing. The treatments are based upon the principles of restoring balance and harmony to the body and mind.
The ingredients draw on the natural benefits of native plants and herbs from our garden, and are prepared fresh each day, enhanced by the nurturing touch of experienced therapists, and advanced science to experience pleasant emotions and witness extraordinary results.
---
Price per Participant:
This Activity Is Not Operational Until Further Notice
Please contact us on +230 269 1000 or +230 5257 5757 to check for availability before proceeding with the booking.