Guided Hike from Mont Limon to Port Sud Est + Lunch - Rodrigues
| | |
| --- | --- |
| Location | Rodrigues |
| Operating Days | All Days |
| Duration | 7 hrs 30 mins |
| Activity Time | 08:30 - 16:00 |
| Transportation | Offered as Supplement |
| Comment | Maximum number of participants: 12 |
Activity Time
08:30 - 16:00
Transportation
Offered as Supplement
Comment
Maximum number of participants: 12
This Activity is Closed Until Further Notice
Guided Hike in Rodrigues including Lunch - Trip Overview
Walking is the best way to capture the essence of Rodrigues. Explore Rodrigues on foot through a delightful guided hike, followed by a delicious table d'hôte lunch, brought to you by Mauritius Attractions.
Start off at Mont Lubin and hike all the way down to the south east of the island, passing by traditional villages, witnessing spectacular sceneries and tropicbirds flying around. This guided hiking tour in Rodrigues takes you to the highest point at 398m above sea level, with the opportunity to zip through the air. A wonderful treat for nature lovers looking to unwind and revitalise themselves in nature.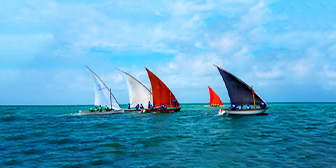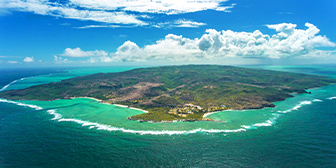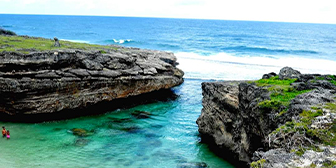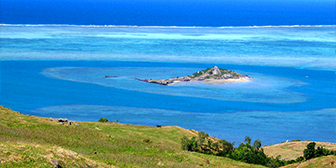 Highlights of this Activity:
Hike from Mont Lubin, passing through small, quaint villages
Admire a 360° views from Mont Limon, the highest point in Rodrigues
Keep an eye out for the tropical seabirds, known as Pailles-en Queue
Relish a delicious table d'hôte lunch at La Caz Mama, Mont Malgache
Opt for the ziplining activity and fly across 3 forested valleys (optional)
An enthusiastic guide to make this trip a little more fun and educational
---
Guided Hike Day Package in Rodrigues - Tour Inclusions
Guided hike from Mont Limon to Port Sud Est
Bird watching opportunity
Delicious table d'hôte lunch at La Caz Mama restaurant
One fresh citronella juice per person
Optional ziplining adventure (for a supplement)
Experienced guide throughout the trip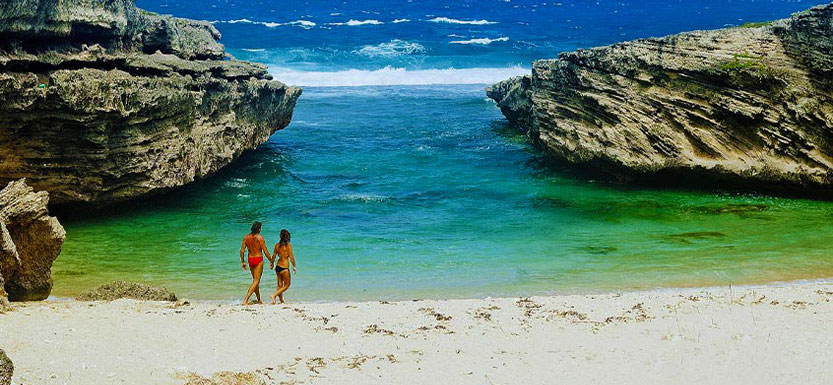 ---
Transportation & Driver Details
Transport is available for an additional supplement and will include pick up and drop off from any hotel / place of accommodation in Rodrigues island.
Car Capacities
You can choose from a selection of vehicles types:
The car / vehicle will depend on the number of participants
About the Drivers
All drivers speak fluent English and French. The drivers, citizens of Rodrigues, will be happy to provide you with information about Rodrigues and each of its sights.
There is high emphasis on being always on time and providing reliable devoted service to customers.
---
| | |
| --- | --- |
| Operational Days: | Monday to Sunday (upon availability) |
| Duration: | 7.5 Hours |
| Activity time: | 08h30 - 16h00 |
---
From Mont Limon to Port Sud Est - A guided tour not to be missed!
Your hiking trip will start bright and early at Mont Lubin village in Rodrigues, before making your way to Mont Limon- the highest point of the island standing at 398 metres!
The valley offers scenic views and breathtaking panoramas of the natural surroundings, ranging from lush greenery to volcanic rock formations and the striking blue ocean merging with the clear sky. If you're attentive enough, you might spot some beautiful Pailles-en-Queue flying around, occasionally breaking the silence with their cries.
To give you an energy boost after your hiking trip, a succulent table d'hôte lunch will be served at the La Caz Mama restaurant, set in the heart of Mont Malgache. Get a taste of the local creole cuisine and treat yourself to a nice palate of flavours and textures, plus a fresh citronella juice to quench your thirst. Made from fresh produce, the dishes will replenish your energy levels- which is always welcome after an adventurous hike.
To enhance this exciting experience, you also have the chance to zip through the air and cross 3 lush green valleys, witnessing a spectacular aerial view of the Rodrigues. Not only does it refresh your senses, but it also feeds the adrenaline junkie in you! Although it requires a small supplement, the ziplining activity is absolutely worth every penny!
The adventure is far from over! Continue your journey by going down to Port Sud Est. On one side you'll find postcard-worthy sceneries of the turquoise lagoon, while the other gives you an insight into the countryside in Rodrigues.
If you're unfit, then walking for hours is no joke. However, having a guide by your side at all times makes the journey all-the-more fun and bearable. Experienced and highly professional, the guide will make sure no one gets left behind and will even provide you with interesting facts on Rodrigues and its fauna & flora.
Indeed, this amazing hiking trip in Rodrigues will allow you to discover the island's undulating and hilly landscape and the enthralling views it offers. Be sure to wear good hiking shoes, apply sunscreen, mosquito repellent and stay hydrated throughout the day so that you can keep going without any hassle!
About Mont Limon
Situated at the heart of the island, Mont Limon has the highest peak in Rodrigues; 393m above sea level and offers magnificent views of the island, the gorgeous geological relief, agricultural terraces, and the azure blue ocean.
About Port Sud Est
Bordered by an incredibly limpid lagoon, the beach of Port Sud Est is one of the most beautiful beaches in Rodrigues. At high tide, many rush there to enjoy refreshing swims in the cool water. At low tide, the beach attracts octopus fisherwomen who scour the shallow lagoon with metal sticks for hidden dens in the sand where octopuses shelter themselves.
---
Sunscreen
Hiking shoes
Camera
Mosquito repellent
Water
---
| Guided Hike from Mont Limon to Port Sud Est + Lunch - Rodrigues | |
| --- | --- |
| Price per Participant: | 45 Euros |
---
This Activity is Closed Until Further Notice
Booking Attributes