Spending a Quarantine in Mauritius (travel blog)
We can all agree, travelling will never be the same again...at least until there is a definite way to fight the virus. Every country has come up with a way to resume their industrial activities to sustain their economy. Mauritius being an island which highly relies on the tourism industry has had to bring fast, yet efficient changes and new regulations to be able to welcome tourists once again in the country. One of the highlights of the new regulations is undisputedly the mandatory 14 days in-room hotel quarantine.
This compulsory hotel stay is not as unfortunate as it seems. We like to think of it as a well deserved time off from everything stressful. Maybe it is the kind of holiday you did not think you needed. We are here to make sure your quarantine stay is as comfortable as possible and to give you tips on how to go about it and to make sure boredom does not get the best of you.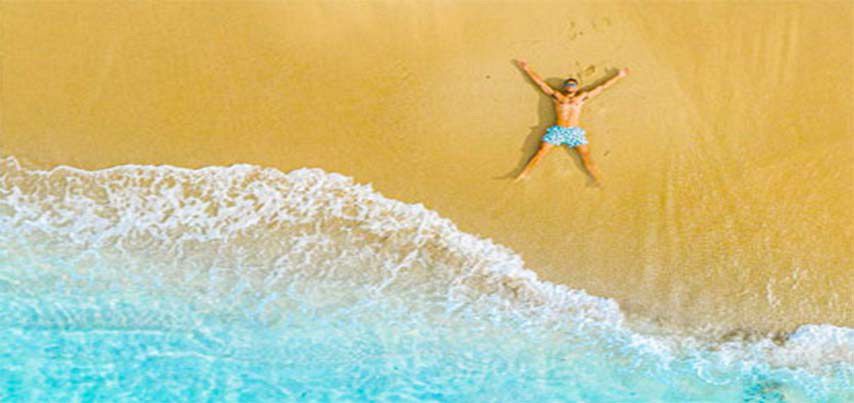 Preparing for an in-room quarantine stay
Since this will not be your usual Holiday Hotel Room, you better be prepared for this 14-in room hotel stay. We have come up with the following list to make sure you are not missing anything in these 2 weeks. Bearing in mind you will not have access to shops from the airport to the hotel.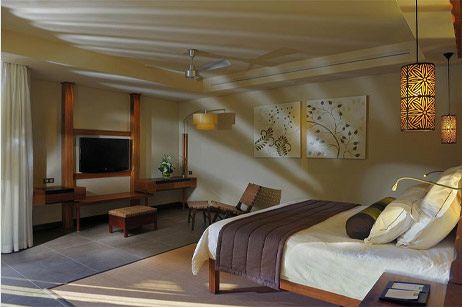 1. A file to keep the following documents handy
Negative PCR test
Quarantine hotel reservation
Return ticket (not mandatory)
2. Food
We would suggest you have some snacks in your carry-on or backpack as the shops at the airport will not be opened. Furthermore, you could always have a stock of the following:
Tea bags/coffee/creamer/sugar
Nuts and dried fruits
Cereal bars
Biscuits
Snacks
Baby food (if you have babies or toddlers, better make sure you have everything you need for your little ones to munch on)
3. Personal Care
Although some hotels would offer you soap and shampoos, you can never be too sure, so better be safe than spend the quarantine with just water to shower with. We suggest you pack the following:
Shampoo and conditioner
Toothbrush and toothpaste
Shower gel
Body cream
Medicines (if you suffer from any condition, do not forget to pack your essential medicines)
Feminine products
Hairbrush
Mosquito repellent
Baby diapers
Shavers or razors
4. Clothing
Depending on when you are planning to fly in, you would plan your wardrobe accordingly. However, since you will not be allowed out of your hotel room, we would highly recommend some comfy wear. You could pack a light cardigan or jacket as it can get chilly at night. Do not forget your flats or slippers.
5. Entertainment
Whether you are to spend this quarantine alone or with your family or partner we suggest you keep yourself entertained and pack a few of the following items:
Board games
Books and magazines or just download them as an ebook
Laptop/ tablet
Workout equipment - light weights or resistance bands
Amazon Fire stick/ Apple TV
Colouring books and pencils for the kids
Consoles if you have enough space for it
Cables/ adapters/ multi-plugs outlet adapters
Music players/ devices
Landing in Mauritius & Safety protocols at the Airport
While in the plane, should you be lucky enough to be seated by the window, you would be able to see (during the day of course) the scenic Mauritius landscape unfolding before you. The azure coloured beaches, the white sands, the vivid green fields and mountains. And if you pay attention enough, you might also be able to spot the underwater waterfall and get a nice picture of it to add to your Instagram post later on.
The flight purser will announce the time left before the landing and request you to have all your documents ready for the immigration. This is also a reminder for you that it has been 6 hours since you last changed your mask and you need to put a new one on.
While leaving the aircraft, your flight attendants would kindly remind you to maintain a safe distance of 6-feet from each other.
Congratulations! You would have then made it to Mauritius after more than 6 hours, with a mask on, limited trips to the washroom and a possible stiff leg. But everything is fine, the real patience game will now begin.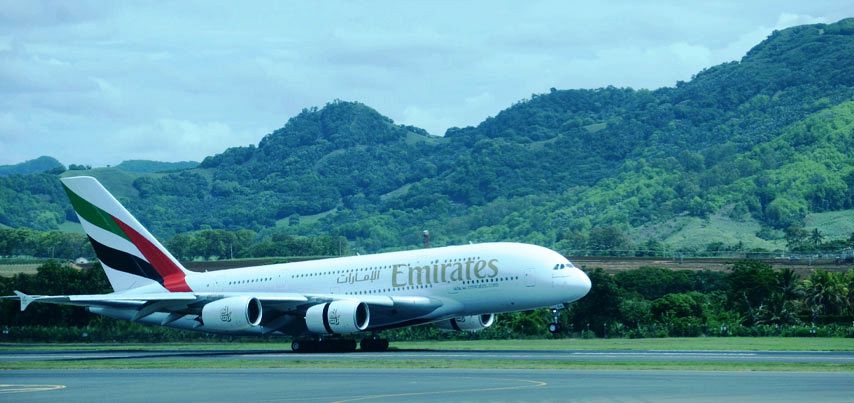 From the plane to the immigration
Once you leave the airplane you will head to the immigration/passport control area. Before you enter the area, you will be temperature screened by thermal cameras. Should you have an abnormally high temperature you will be referred to the medical unit of the airport for further examinations.
You will be provided with a copy of the Covid Act and the Quarantine Act to go through and sign. Once this is done, get in line and wait half an eternity before you reach the passport control counter. Once you reach the counter, the officer in charge will ask you for your PCR test result and the recently signed documents.
Right after you are done with passport control, you will be administered with your first PCR test. We would highly recommend that you wait until your PCR test is over to go to the restroom. The faster you queue up for the test, the faster you will be done with it. The more time you allow before having it done, the longer you will have to wait for your turn.
Back to the PCR test, you are spoiled with choices..so what will it be, up the nose for some brain tickles or cotton stabbed throat?
You will then move on to the baggage collection belts, again, putting your patience to test. Once you have collected your luggage you can now head towards the exit.
The journey from the Airport to the Hotel
Remind us, how strong is your waiting game again?
Once you exit the airport you will be guided to the minibus or coach which will take you to the hotel. The vehicle will move only when everyone on the aircraft has undergone their PCR test. There will be refreshment served, usually a bottle of water or juice and some packaged snack.
You are called to make use of the usual safety and sanitary practices on the bus, like wearing face masks, sanitize your hands etc…
Depending on how packed your flight is, your hotel transfer might reflect the same conditions. Social distancing practices would still apply to the seating arrangements. You can now sit back and relax, the journey to the hotel is normally a pleasant one. You would get to have glimpses of the island for the following hour until you reach your destination.
Once in the room
Once you reach your hotel, you will be welcomed by the hotel staff, with their masks on so you can only assume they are smiling behind it.
You will be asked to complete some ID verifications and paperwork and would be guided to your room. The hotel staff would explain to you the guidelines for your quarantine and give you useful information on who to contact in case you are faced with any issues.
The quarantine kit
Once you reach your room, you will find a hotel room-quarantine kit.
The kit contains:
gloves, masks and hand sanitizers
laundry detergent, because you've guessed it right! You are going to do your own laundry while on quarantine. We suggest you ask for a laundry bag if you do not have one in the room itself.
Cleaning supplies for the bathroom and the floor.
Toilet rolls
Trash bags
This will be your survival kit for the next 2 weeks as no one will be allowed in your room.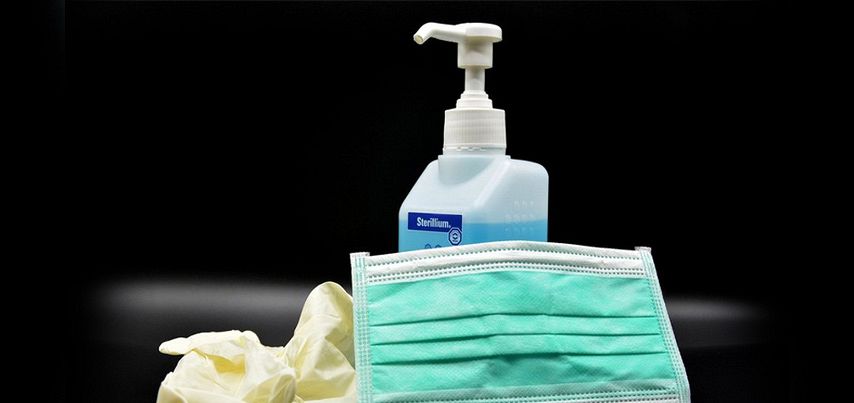 Housekeeping
As you have gathered by now, you will have to clean your own room, do your own laundry unless you have already planned out what to wear for every single day and do not require laundry. You would need to establish a nice routine there to keep yourself busy.
Once every 3 or 5 days, unless requested otherwise, you will be provided with fresh bed linen sets. You are to put your used bed linens in the designated area outside your room. You are advised to keep your room as clean as possible, hence all the cleaning supplies. This will ensure that the place is disinfected and kept off germs. The ideal way to do that is to keep to the times the hotels normally have housekeeping services, in the morning, and maybe, if you feel like it, once in the evening.
Good to take note that even your towels will not be replaced and hence you will have to make sure you clean and dry yours to use daily.
For fully vaccinated guests however, they will be provided with housekeeping facilities.
Temperature checks and meal options
You will have your temperature checked before every meal is served, one in morning before breakfast, one in the afternoon before lunch and one in the evening before dinner.
Everytime the staff comes to your door to take your temperatures, you will be requested to have your mask on. It is hence practical to keep some masks close to the door along with the hand sanitizer flask which was in your quarantine kit.
The staff member will then ask you to fill the meal option form and hand it over to them.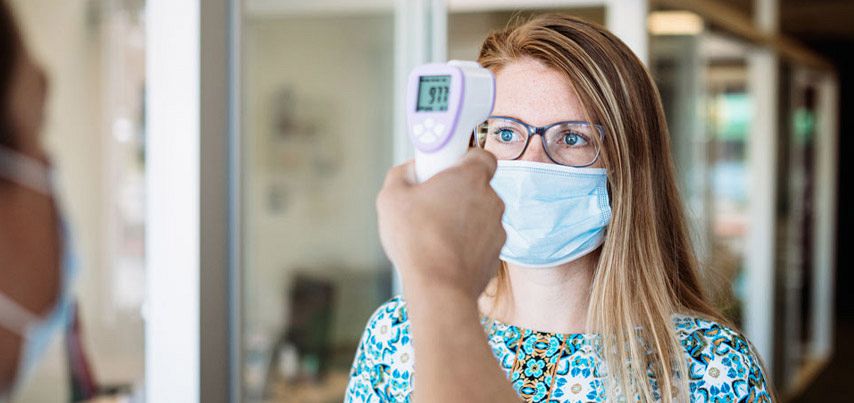 Breakfast
You will not come short of anything for your breakfasts during quarantine. You will have the option to choose between Continental, English and sometimes American breakfasts. Should you have any special requirements or dietary needs, you could always let the hotel staff know.
Lunch and Dinner
You will have the option to choose between 3 types of meals; 2 non-vegetarian meals and 1 vegetarian meal. The meals consist of a starter, the main dish, a side dish or accompaniments, a dessert and a drink. The portions are rather generous and the dishes available would be typical Mauritian ones, in other words, foods from around the world.
Mauritian briani, curries and rice or parathas, pastas, fried noodles or rice, etc..
Every meal will come in a tray and the dishes will be boxed for sanitary purposes. You can request plates, glasses and cutlery. However the hotel staff will not take them back, you will have to keep them with you throughout your quarantine and clean them yourself.
Need anything? Room service...hello doctor?
Should you be needing anything while you are in quarantine, you can always dial up the hotel room service. If you need an extra bottle of water, toilet rolls, extra towels, the hotel staff will make sure your stay with them is as comfortable as possible. However there are things which you cannot ask for like cigarettes and alcoholic drinks.
You can even call for the resident doctor should you require medical assistance. The perks of having a doctor on-site is that you can have access to medicines you forgot to bring like antacids or over the counter painkillers.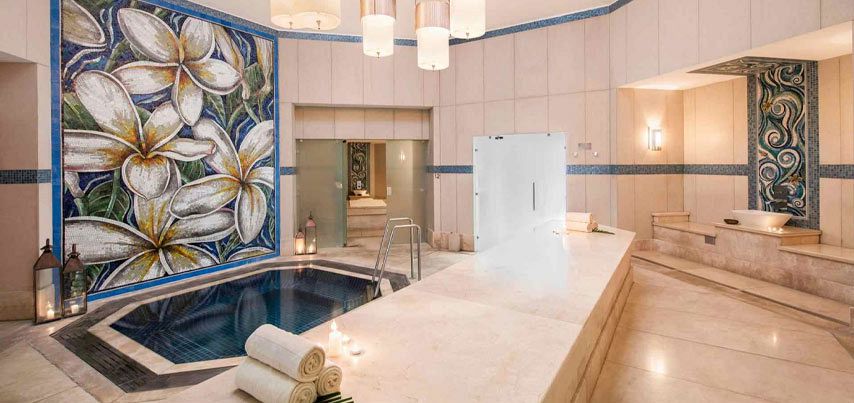 Are you team workout and play or team relax and chill...or a mixture of both?
Let's just say you will have plenty of time to keep yourself busy during quarantine!
You can either establish an army training schedule as follows: Wake up, clean the room, workout, eat, shower, entertainment time, sleep and repeat or you could just take each day at a time and feel what you want to do everyday.
In short, the long time is yours to spend however you want to - just make sure you do not step out of the room unless it is your balcony.
The quarantine is not that bad if you are prepared for it, both physically (by making sure you have everything you need packed) and mentally (we don't get to stay within 1 single room for 2 weeks often). Once your 2 weeks are over and your last PCR test comes out negative, you will be asked to pack your things and move to the lobby so the cleaning and disinfection of your room can be done to welcome the next guests. And this would mark the end of your quarantine.
#goodbyequarantine #hellomauritius #lettheholidaybegin