Kitesurf Lesson at Le Morne Beach
| | |
| --- | --- |
| Location | South West |
| Operating Days | All Days |
| Duration | Flexible |
| Activity Time | Flexible |
| Transportation | Offered as Supplement |
| Comment | Participant must be able to swim for 15 minutes straight |
Transportation
Offered as Supplement
Comment
Participant must be able to swim for 15 minutes straight
Kitesurf Lesson at Le Morne Beach - Overview
Learning new things is more thrilling and fun when done in an idyllic location. Mauritius indeed has a lot to offer, especially when it comes to water sports. For your adventure needs and love of the sea you can learn to Kitesurf on the beautiful beach of Le Morne. This package allows you to learn the basics of kitesurfing by experienced instructors in a place naturally designed to kitesurf.
What makes this the ideal place for kitesurf is waist level shallow water and the perfect wind blowing throughout the year. A professional certified instructor will accompany you to give the instructions and briefing. With the private lesson option, you will receive personal attention and be able to learn faster.
Soon, you'll master your board and carve through the winds.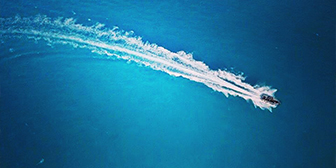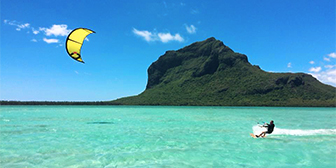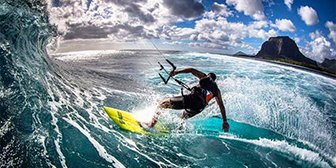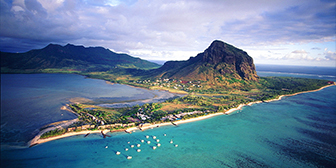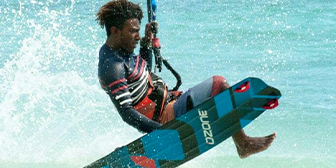 Highlights of this package:
Certified instructor to teach you how to kitesurf
Key location ideal for kitesurfing with perfect wind speed and sea water level
Practice on your own kite
Discover the beauty of the island through an exciting activity
Activity ideal for adrenaline junkies
Lessons on a shared basis or private one-to-one coaching available
---
Kitesurf Lesson at Le Morne Beach - Inclusions
Choice between a private lesson with qualified instructor or on a shared basis
Learn to kitesurf at Kite-Lagoon, a waist-deep area ideal for beginners
All equipment for activity is provided: wetsuit, kites, shoes and board
Safety equipment such as life jacket, helmet and harness for the kites
Experienced and certified Instructor for coaching and guidance
Emergency rescue boat at all times
Lessons available in multiple languages - French, English, German, Mauritian Creole, Spanish)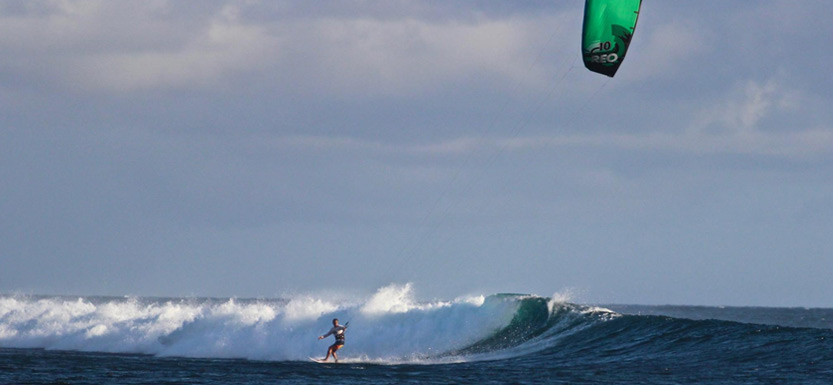 ---
Transportation & Driver Details
Transport is available for an additional supplement and will include pick up and drop off from any hotel / place of accommodation in Mauritius.
Car Capacities
You can choose from a selection of vehicles types:
Family Car - Up to 4 passengers
6 Seater vehicle - Up to 6 passengers
Minivan - Up to 10 passengers
About the Drivers
All drivers speak fluent English and French (Upon special request we can organise drivers who speak additional languages). The drivers, citizens of Mauritius, will be happy to provide you with information about Mauritius and each of its sights.
All drivers are very professional, time efficient and friendly. There is high emphasis on being always on time and providing reliable devoted service to customers.
---
Le Morne, South Western Region
| | |
| --- | --- |
| Operating Days: | All Days (depending on weather) |
| Starting Time: | 10:00, 13:00, 15:00 (you are requested to arrive 15 minutes prior to start of session) |
| Duration: | Private Lessons - 1.5 hours |
| | Shared or Private basis - 2 hours |
| | Shared or Private basis - 6 hours |
| | Shared or Private basis - 10 hours |
---
About the KiteSurf Lesson at Le Morne Beach (Private or Shared Basis)
Kitesurfing is certainly one of the most exciting water sports offered in Mauritius. As you let the wind carry you along and glide gently over the surface of the water, you will have the mountain of Le Morne in the background - a breathtaking moment.
During your lesson, you will have the opportunity to learn or even improve your kitesurfing techniques in a unique setting. Throughout the experience, the qualified and passionate instructors will be happy to teach you the basics of how to manoeuvre the equipment and check the wind speed to get the best experience. Make sure you listen to the advice as it will help you gain precious skills.
The course is offered in several languages (French, English, German, Mauritian Creole, Spanish) and the instructors adapt their teaching techniques to your level. You also get to choose between a private, one-to-one kitesurf lesson, or enjoy it on a shared basis. By the end of the session, you will be able to ride the waves and jump in the air screaming with happiness!
The best part is that you don't need any physical strength to kitesurf, you just need the will to try. It is one of the fastest growing water sports in the world, constantly evolving with new and safer equipment and materials, ensuring your safety and pure thrill.
So take this extraordinary chance to experience this on a kitesurfing lesson in one of the most popular spots in Mauritius, ideal with shallow waters and its onshore winds. The perfectly calm waters inside the lagoon offer ideal conditions to practise the basics of kitesurfing.
Be careful because you can become addicted to kitesurfing and develop a deep passion for it.
Kitesurfing Lessons available at Le Morne Beach
1.5 hours Lesson:
Are you a beginner surfer or not quite ready for a longer kitesurfing lesson? The 1.5 hour lesson is a great way to learn kitesurfing in the calm of the Mauritian lagoon.
This lesson will allow you to familiarise yourself with the world of kitesurfing and learn the basic techniques. You will benefit from the full attention of an instructor as he will be by your side all the time.
2 hours Lesson:
In case you are not yet ready to venture into an extended kitesurfing lesson, this 2 hour lesson is a perfect way to have an incredible experience while discovering the calmness of the immense lagoon.
The 2 hour lesson is best suited for beginner surfers in this lagoon, offering you the best. It allows novices to learn the basics of kitesurfing and have a taste of it, which can turn into a long lasting passion. It can also be equally enjoyed by intermediate and advanced surfers, giving them the opportunity to practise their kitesurfing techniques.
6 hours Lesson:
If you want to learn more about kitesurfing, gain a deeper understanding and practice your skills for a longer period of time, the 6 hours lesson will be your best pick.
Beginners will be introduced to the world of kitesurfing with special attention. In 6 hours you will learn to control and manoeuvre the kite and surf with more confidence.
Although beginners are recommended to take this lesson, intermediate and advanced surfers can also take advantage of this option, as it offers more than just an insight of what kitesurfing is all about.
10 hours Lessons:
The 10 hours lesson is ideal for complete novices as it will teach you the basic skills of kitesurfing: the correct movements and how to handle all types of situations. Even intermediate and advanced kitesurfers can take advantage of this lesson to practise their skills and further develop their passion for kitesurfing.
The lesson will start with theory and safety, followed by analysis of current conditions such as wind direction and hazards. Then comes the exciting part of practice and you will spend as much time as possible in the water. In addition to the basic kitesurfing skills, you will also learn a selection of kitesurfing manoeuvres and techniques. During these 10 hours you will become more confident.
The 10 hours lessons are stretched over 5 days with 2 hours of kitesurfing lessons per day. Exceptionally, an arrangement to have the 10 hours spread over 3 days can be made. The first 2 days will have 4-hour long lessons and on the last day, 2 hours of kitesurfing will be arranged for you.
About the Kitesurfing School
The Kitesurfing School at Le Morne is one of the best across the island for the expertise of the instructors and the incredible spots the learners get to practice in!
Instructors have been coaching kitesurfers of all levels for years, decades even. They are Kitesurfing professionals and are also experienced trainers. For a better learning process, not more than 3 participants are allocated per instructor.
The kite center is insured and there is a jet rescue boat available throughout the lessons. It is also recognised by the Tourism Authority which adds credibility to the lessons. Every student gets his own kite and the gear provided by the school is of the latest Ozone gear Range.
About Le Morne
Widely recognised as one of the very best kitesurfing destinations in the world, the large lagoon at Le Morne is known for its reliable wind and warm, shallow water. The imposing Le Morne Mountain isn't just a majestic backdrop, it increases the trades by 5-10 knots, delivering reliable wind. The Lagoon is a massive flat-water playground, which makes the whole wind and water conditions so much better to kitesurf. The Kite-Lagoon is one of the best and safest spots to kitesurf in the world, add to that a picturesque surrounding and you got yourself a heaven for kitesurfing!
---
Sunscreen for more protection

Wet Suit or Shoes for own comfort but not compulsory

Sunglasses (old pair)

Spare clothing

Towel

Bottle of water
---
| Kitesurf Lesson at Le Morne Beach | Shared Basis | Private Basis |
| --- | --- | --- |
| 1.5 Hour Private Lesson | | 115 Euros /Pax |
| 2 Hours Lesson | 99 Euros /Pax | 165 Euros /Pax |
| 6 Hours Lesson | 250 Euros /Pax | 440 Euros /Pax |
| 10 Hours Lesson | 380 Euros /Pax | 645 Euros /Pax |
Shared basis – This is done in groups of 2 people, accompanied by the kitesurfing expert.
Private basis – This can be done on one-to-one basis with one of the professional guides.
---
Booking Attributes