Kitesurfing (Kite Surf) - Rodrigues Island
| | |
| --- | --- |
| Location | Rodrigues |
| Operating Days | All Days |
| Duration | Flexible |
| Activity Time | Flexible |
| Transportation | Offered as Supplement |
"
Did you know?
Snorkeling fan? Don't miss the opportunity to discover one of the two best marine parks on the island: Blue Bay Marine Park and Coin de Mire
Transportation
Offered as Supplement
"
Did you know?
Snorkeling fan? Don't miss the opportunity to discover one of the two best marine parks on the island: Blue Bay Marine Park and Coin de Mire
Kite Lessons or Downwind Sessions in Rodrigues - Overview
Are you looking to learn kitesurfing? Perhaps you have already kitesurfed before and are looking for a new kitesurfing destination?
Mauritius Attractions offers you this great opportunity to enjoy kite surfing during your holiday to Rodrigues Island. From the beginners to the more advanced and adventurous riders, we have the right course for you!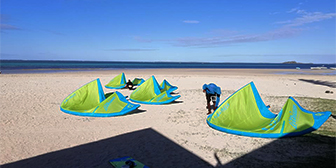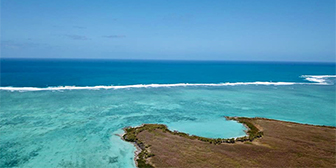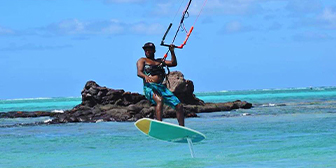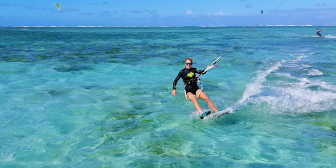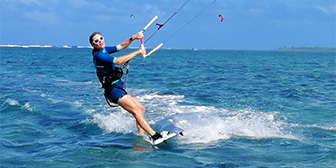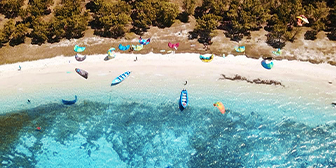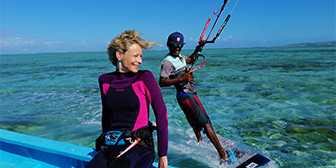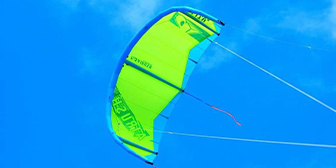 Highlights of this trip:
Enjoy kite surfing during your holiday to Rodrigues Island
Qualified and professional IKO instructors are committed to share their experience and knowledge with you in the best possible way
Experience fantastic water sports, safely and with maximum security
Get to learn everything worth knowing about kitesurfing for a deep and lasting passion for kitesurfing
Discover Rodrigues - a treasure, gloriously hidden in the middle of the Indian Ocean
An unforgettable experience with adventures to remember!
---
Kitesurfing lessons in Rodrigues - Inclusions
A selection of Kitesurfing Courses and sessions
Accompanied by fully qualified IKO'S instructors
Choose from 2hr/ 6hr/ 12hr kite lessons or
Downwind sessions to Ile aux Chats or Ile Catherine
Learn the basic controls
Boat ride from the club to the wave spot
Equipment, all gear checked and offered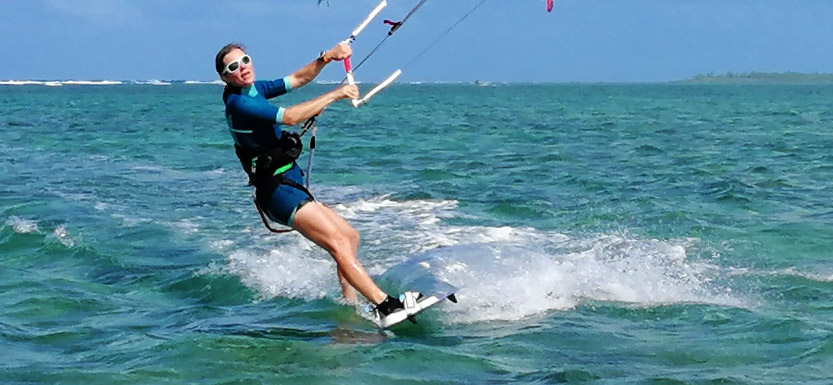 ---
Transportation & Driver Details
When booking this trip, in case you will be interested, we shall be very happy to cater for you the transportation service from any hotel/place of accommodation in Rodrigues Island.
Please contact our customer service on 2691000 who will be happy to arrange it for you. Do note that the transport is subject to availability.

Car Capacities
You can choose from a selection of vehicles types:
Family Car - suitable for up to 3 passengers
6 Seater Vehicle - suitable for up to 6 passengers
Minivan - suitable for up to 12 passengers
Minibus - suitable for up to 20 passengers
About the Drivers
All drivers speak fluent English and French.The drivers, citizens of Rodrigues will be happy to provide you with information about Rodrigues and each of its sights.
There is high emphasis on being on time and providing reliable service to customers.
---
South East Region, Rodrigues
| | |
| --- | --- |
| Operational Days: | Monday to Friday: 08h00 - 17h00 |
| | Saturday: 08h00 - 16h00 |
| | Sunday: 08h00 - 15h30 |
| Activity time: | Flexible |
| Duration: | Flexible |
Note: Kite lessons can be done at any time in the journey depending on the tide and weather conditions.
---
About the Kitesurfing Courses in Rodrigues
Kite Lesson
If you want to try something new and have a "taste" of windsurfing, you can follow initiation sessions of kitesurfing!
Designed personally by the professional instructor, the 2 hours beginners' course is usually done with 2 trainees at a time. If you wish to have longer kite lessons with your favourite person, a 6-hour or 12-hour session will be the top pick for you.
For your convenience, kite surfing is offered for a normal 2 hours lesson or in case you would like, the team can also arrange a private individual lesson for you (2 hours one-on-one).
During the Kite Lesson, you will learn about kite control and body dragging and have your first water-start. The spots are carefully chosen by the instructors with low dept-water where it will be easier to practise and learn the basic controls, as well as where you can stand up.
Downwind sessions
Rodrigues has everything from flat-water/long downwind runs, reforming waves inside the reef to more powerful waves pushing into a range of passes. Daily downwind, accompanied by the boat, guarantees navigation primarily downwind with a focus on safety and access to the best spots.
The Downwind sessions will introduce you to the world of windsurfing. Here beginners can practise what they have learned on the first part of their course. You will be kiting downwind to Ile aux Chats or Ile Catherine accompanied by a safety boat and instructors. Local dishes and drinks are available for a surcharge.
Downwind sessions act as an intermediate course for the adventurous that can get their kites up and are looking for challenges. The Downwind sessions will give you the necessary skills, and more confidence to enjoy the kite surfing individually in the future.
About Kitesurf in Rodrigues
Rodrigues is a world class kite spot, a huge 200km2 playground of crystal clear water, gloriously hidden in the middle of the Indian Ocean - a treasure to discover.
The kitesurf centre is situated in a coastal village in the south east of Rodrigues Island and where you will get to discover the kitesurf in one of the world's best places for kitesurfing.
Rodrigues, benefiting from the regular trade winds, a vast and stunning lagoon interspersed with islets and a barrier reef generating tubular waves; is a paradise set up for kite surfers. Water being shallow in almost the whole lagoon will allow you to progress quickly in complete safety.
About the professional team of instructors:
The team of kitesurfing professionals has acquired a lot of experience through the years of kite boarding in Rodrigues Island. The instructors all know the best places according to weather conditions to go for kite surfing and the lagoon holds no secrets for them.
The instructors choose each spot specifically which are particularly adapted to your physical ability and aims. The personal touch and the dedicated instructions from the instructors will make your holiday in Rodrigues, an unforgettable experience with adventures to remember!
---
Recommended to bring:
Sunscreen lotion
Spare clothes
Towel
Suitable swimsuits
---
| Kite Lesson: | |
| --- | --- |
| 2hr kite lesson: | 95 Euro / person |
| 6hr kite lesson: | 250 Euro / person |
| 12hr kite lesson: | 450 Euro / person |
| 2hr kite lesson private: | 125 Euro / person |
| Downwind sessions (including all equipment): | |
| --- | --- |
| Ile au chat: | 85 Euro / person |
| Ile catherine - airport: | 100 Euro / person |
---
Booking Attributes