Wedding Packages Overview
Mauritius Wedding Packages Overview
We all have a childhood dream that when there is love, everything goes smoothly like silk. And once you do find your better half and decide to take vows, you want your wedding to be one of the most memorable days of your life. To immortalize this day, Mauritius Attractions is inviting you to taste the exotic spirit of the faraway island of Mauritius, a gem nested in the middle of the Indian Ocean. We are offering you a wide array of romantic wedding packages with abundant options to personalize from.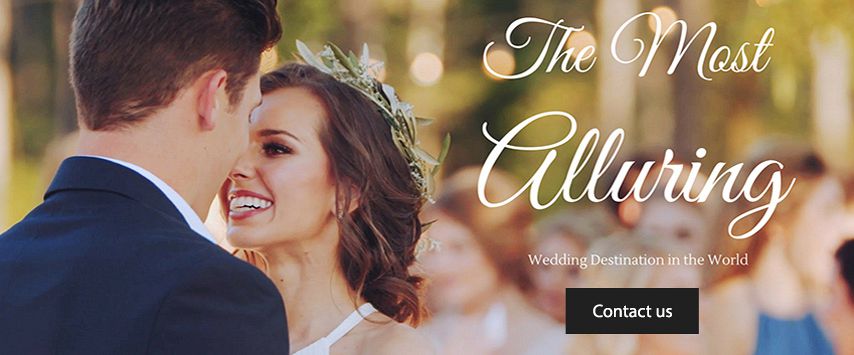 Exchanging vows on the Paradise Island…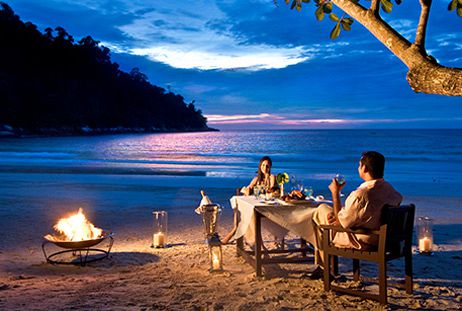 Mauritius is one of the most alluring wedding destinations in the world. The infinite stretches of white soft sand, the turquoise warm lagoons and the unparalleled lush tropical nature melded with the panoply of cultures can be your own bubble of happiness and wonder.
Whether you wish to have a beach wedding, plunge into a colonial setting, be pampered in one of our reputed hotels, have a wedding in a local tradition setup, or even have a fanciful underwater wedding, tying the knot on our faraway island will be the ultimate token to make your beloved feel special, very much loved and cherished.
At Mauritius Attractions we value the importance of your wedding day as much as you do. Our loyal and professional team is always enthusiastic to assist you with creating the perfect fairytale wedding.
We can design offers tailored to your own dreams and budget while ensuring every little detail is covered so you will not have to lift a finger in the planning process. We equally promise to offer unique experiences for those who are new to Mauritius or even to those who have visited the island before. Whether you wish for a whimsical event or an elegant one, our team is full of innovative ideas just for you.
Discover the perfect wedding packages
Make the white sandy beach your venue…
One of the much loved themes is the beach wedding. From the very moment you set foot on the island, you understand why it gets the credits for beauty, romance and diversity time after time. When it comes to Mauritius, the turquoise lagoons, the soft never-ending fine sandy beaches and the spirit of the exotic island is what you need to knit the perfect dreamlike wedding which will leave you and your guests in awe. Mauritius has the picturesque sceneries and pleasant weather all year round-just to name a few of Mauritius' natural gifts-that make this island so special, and bring it to the top of the list for destination weddings. The sun-kissed hues and warm accents in contrast to the azure lagoons will be your setting for the ideal beach wedding.
How deep is your love?
On the same marine note, adventurous couples wishing to shun away traditional ceremonies may find bliss in exchanging vows aboard a submarine or under water surrounded by colourful tropical fishes. This one-of-a-kind wedding ceremony is not only a unique experience but an adventure on its own where the journey to and from your wedding can be as much exciting as the ceremony itself.

Fairy tale comes true…
Mauritius Attractions can equally help you add that unique touch to your wedding by proposing a horseback wedding. Every little girl dreams of riding up on a white horse one day, in a big fluffy white wedding dress to meet her Prince Charming. At Mauritius Attractions, we can make your dream come true. Those who, on the other hand, wish to flow back in time can opt for the colonial theme wedding, reminiscent of the times when the French and the British occupied the island and made it flourish.
Spiritual togetherness…
Apart from its wondrous landscape and history, Mauritius boasts itself to be a rainbow country where the beliefs of Hindus, Muslims, Buddhists and Christians coexist in a salient and secure peace. The island nurtures a multi-ethnic society with Indian, African, European and Chinese origins. In this cultural fusion, your wedding can take any shape and color you like. Whether you feel like engaging yourselves in the enchanting rituals of an Indian wedding known for the grandeur, grace and colours, or you would like to exchange vows in a spiritual atmosphere in a church or mosque, Mauritius Attractions can offer you a panoply of locations and themes to choose from.
Be the VIPs…
Couples seeking a spectacular venue and a stress-free ceremony may opt from a wide array of hotels. You will have a dedicated wedding team to take care of all the preparations. The bride and groom will only have to relax and let themselves be pampered- massage, pedicure or professional bridal makeup…the list is long and sure to make the couple feel exceptional, like VIPs.
At Mauritius Attractions, we engage ourselves to offer you the most professional, first-class and personalized service to make your wedding a lavish celebration that will stay engraved in your hearts. So, feel free to send us a note if you have any questions or requests. We will be glad to hear from you and form part of your big day.
Book Your Wedding
Contact Details