Fun Nature Activities at Lavilleon Adventure Park
| | |
| --- | --- |
| Location | South West |
| Operating Hours | 09:00 - 17:00 |
| Operating Days | All Days |
| Duration | Flexible |
| Activity Time | Flexible |
| Comment | Reservation is required 2 days in advance. |
Operating Hours
09:00 - 17:00
Comment
Reservation is required 2 days in advance.
Fun Nature Activities at Lavilleon Adventure Park (Endemic Forest Visit, Archery, Hiking & More) - Overview
Holidays do get boring with the same thing every year, but this time, why not make it fun and exciting with this amazing package? Mauritius Attractions is taking you outdoors for a Fun Nature Activity Package at Lavilleon Adventure Park.
This package is ideal for both adults and kids who love to have fun in the open air amidst nature and who enjoy collecting new experiences. This is your time to bond and create new memories in a scenic setting with your family and friends!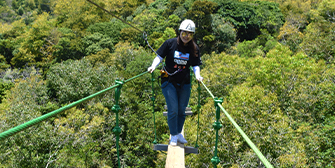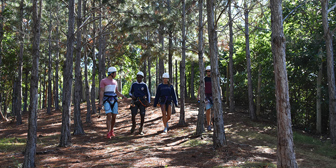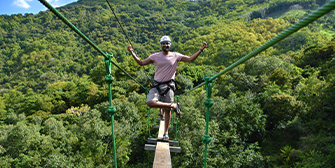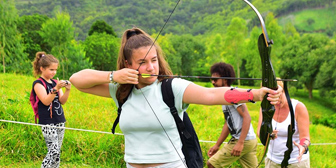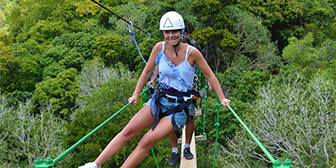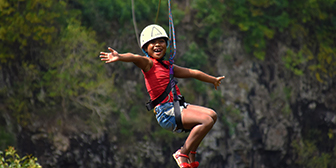 Ideal package of activities for all ages
Possibility to visit the breathtaking Endemic Forest
Walk on the platform 'Au Bout du Monde' platform
Do archery surrounded by a beautiful setting
Children can enjoy the Fishing Corner + Zipline (optional)
---
Fun Nature Activities at Lavilleon Adventure Park - Package Inclusions:
Family-friendly Activity Package
Fun Nature Activities
Visit to Endemic Forest & Walk to 'Au Bout du Monde' Platform
Fun Archery Practice activity (11+ years old)
2-hour Viewpoint Hiking Trail
Optional: Kids Fishing Corner + Zipline (for a supplement)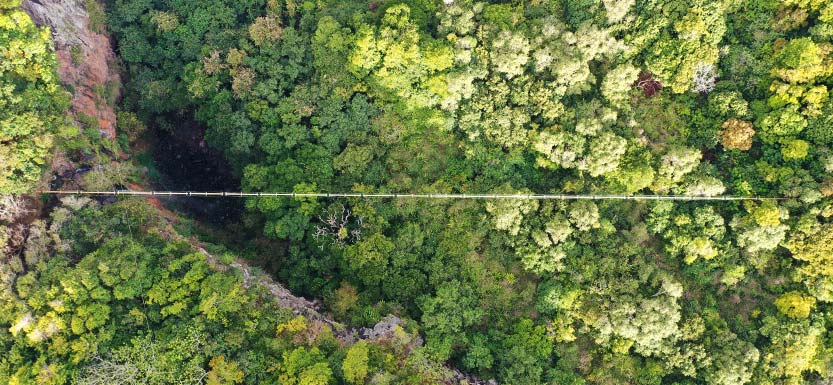 ---
Transportation & Driver Details
Transport is available for an additional supplement and will include pick up and drop off from any hotel/ place of accommodation in Mauritius.
Car Capacities
You can choose from a selection of vehicles types:
Family Car - Up to 4 passengers
6 Seater vehicle - Up to 6 passengers
Minivan - Up to 10 passengers
About the Drivers
All drivers speak fluent English and French (Upon special request we can organise drivers who speak additional languages). The drivers, citizens of Mauritius, will be happy to provide you with information about Mauritius and each of its sights.
All drivers are very professional, time efficient and friendly. There is high emphasis on being always on time and providing reliable devoted service to customers.
---
Chamarel, Southwest Region
| | |
| --- | --- |
| Duration: | Flexible |
| Operational Days: | Everyday |
| Operating Hours: | 09:00 - 17:00 |
| Activity Times: | |
| Viewpoint Hiking Trail: | 09h30 - 11h30 or 14h30 - 16h30 |
| Kids Fishing Corner + Zipline: | 10h00 or 13h00 or 16h00 |
---
Endemic Forest Visit, Archery, Hiking & Other Fun Nature Activities at Lavilleon Adventure Park
With the opportunity to explore the endemic forest and a walk to the 'au bout du monde' platform, a thrilling hike to the viewpoint and archery, Lavilleon Adventure Park is the ultimate haven of fun and adventure! Optionally, the little ones can have a blast at the Kid's Corner for a fun catch and release fishing session, plus enjoy an exciting zipline adventure.
Visit to the Endemic Forest & Walk to 'Bout du monde' Platform
Walk along the gentle trail in the endemic forest and discover the endemic trees of Mauritius. This forest is a marvel for the aspiring botanist or anyone who loves nature. A peaceful walk, crisp fresh air, birds chirping and even the chance to spot some monkeys and deers in their natural habitat. Be on the lookout for the 300 year old ebony trees as well. The ' Au Bout du Monde' Platform should give you ample photo opportunities with stunning panoramic views of the island.
Archery Practice
Have fun with this exciting archery adventure, shooting arrows in the pristine natural setting of Lavilleon Natural Forest. The archery trail will have a number of targets, in the form of African animals, so you can get a taste of a safari experience in the wilderness. You will be briefed on safety before you start practising your archery skills. Get ready to pull the string, steady and shoot!
2-hour Viewpoint Hiking Trail
Experience the Hiking Trail passing through an Endemic Forest discovering more than 80 endemic plants and enjoy a splendid panoramic view of the West Coast at the viewpoint. Make sure to have appropriate shoes for this hiking trail to get you through the exciting and adventurous hike. For 2 hours, you will be enjoying a 5km hike uphill and downhill and be rewarded with one of the most delighting views of the west coast.
Kids Fishing Corner + Zipline (optional)
The kids are not at all left out of the fun at Lavilleon Adventure Park. You will have access to the kids corner where the little ones can learn how to fish and enjoy a little catch and release fishing session. Kids will also get to enjoy an exhilarating zip line activity in a safe environment for added thrills and fun.
Indeed, this package promises amazing views, fun times, and great memories!
About Lavilleon Adventure Park
Situated on an old hunting ground with more than 500 acres located in Chamarel, Lavilleon Adventure Park is part of the Protected Area Network (PAN) sponsored by the Programme des Nations Unies pour le Développement et le Progrès (PNUD) and managed by the Global Environment Facility (GEF) and the Ministry of Agro-Industry.
This little nature gem has Baie du Cap River on one side and Chamarel Mountain on the other side with breathtaking views of Le Morne Lagoon and Benitiers Island. The forest is home to over 80 endemic trees and you can even spot a 300 years old ebony tree.
Lavilleon Adventure Park is ideal for group and family outings. It offers a varied range of outdoor activities to both children and adults such as, archery, hiking trips, nepalese bridge and so much more.
---
Sportswear

Closed-toed shoes

Water

Sunscreen
---
| Fun Nature Activities at Lavilleon Adventure Park | |
| --- | --- |
| No. of Persons | 28 Euros |
| Kids Corner - Fishing + Zipline | 12 Euros |
---
Booking Attributes