Quarantine Hotel Experience
Room Facilities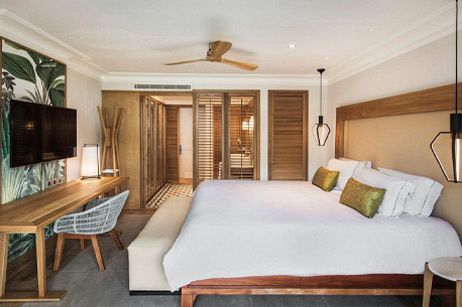 The room features would depend on the hotel chosen.
For all 3-stars hotels, only standard rooms are available.
For all 4-stars hotels, Standard and premium rooms are available.
For all 5-stars hotels, Premium rooms, suits or villas are available.
All the rooms will have at least:
A double or king sized bed
En-suite bathroom
Air conditioner (AC)
TV
Wardrobe
Dining table
Chair
Safe
Kettle
Hair dryer
Mini bar
Food and Drinks
The hotel booking is on a full-board basis only and meals included are as follows:
Breakfast
Lunch
Tea time
Dinner
Drinks: Bottled Water, Juice & Soft Drinks and Alcoholic drinks (depending on the package you choose)
Some hotels would require you to fill out a form to choose your menu from and to specify any allergens or special dietary requirements.
Others would call you everyday to confirm your menu choice.
Note: Alcohol and cigarettes cannot be ordered
For fully vaccinated guests
They will have access to the hotel's designated beach area and swimming pool but may not walk further along the beach or exit the hotel's main entrance.
Vaccinated guests will not be required to wear a mask at the beach, swimming pool area or when at a table or bar.
No buffets at restaurants (only a la carte)
Safe distancing practices will have to be maintained while circulating in the hotel premises.
Watersports are allowed without masks and some activities would require that a distance of 2m should be kept between individuals.
The hotel gym will be open by prior appointment only and following every sanitary protocol.
Access to golf courses will be provided to guests on days where locals will not be there.
Shops will be opened with limited capacity and guests are to wear their masks within the shops.
Housekeeping services will be carried out in line with sanitary protocol.
Daily Temperature checks and weekly PCR tests (every 7 days)
Everyday the medical staff would carry out temperature checks before your meal is served, hence 3 times per day.
By the time you leave the airport you would have done your first PCR test already. The second and 3rd ones would be done at 7-days intervals.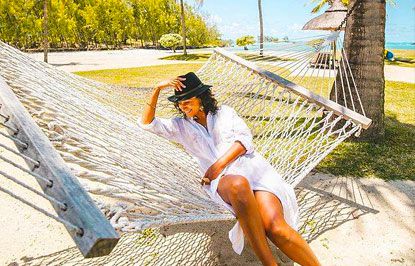 Resident Doctor and medical assistance
There will be a resident Doctor at all times at the quarantine centre. Should you require medical assistance, you just have to contact them on the phone number they will provide you with.
In case of positive PCR test
If your PCR test result comes out positive, you will be immediately isolated until arrangement for your transfer to the hospital is done.
An ambulance would be called to transfer you to the specialised hospital where your health will be closely monitored.
No discharge until full recovery.