Visit the World of Seashells Museum
| | |
| --- | --- |
| Location | South |
| Operating Hours | 09:00 - 17:00 |
| Operating Days | All Days |
| Duration | Flexible |
| Activity Time | Flexible |
| Transportation | Offered as Supplement |
| Comment | Sunday & Public Holidays : 9am - 4pm |
Operating Hours
09:00 - 17:00
Transportation
Offered as Supplement
Comment
Sunday & Public Holidays : 9am - 4pm
Visit the World of Seashells - Overview
Every seashell has a story. Bring your ear closer and listen to the tale of the ocean, the creatures of the sea and the warmth of the shore. The world of seashells is, as its name hints, a museum revolving around the theme of seashells.
If you've ever been a fan of walking along the seashore and looking for seashells, or are simply fascinated by these beautiful and delicate pieces of natural art, then here is the perfect opportunity for your fall in love even more at the World of Seashells.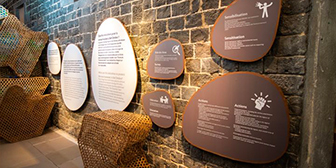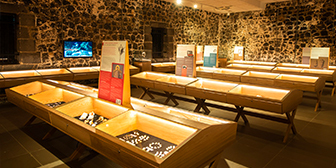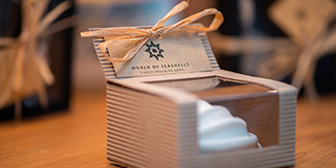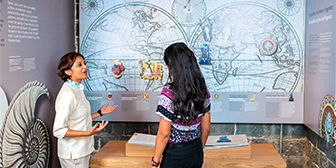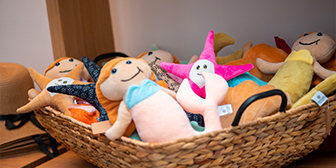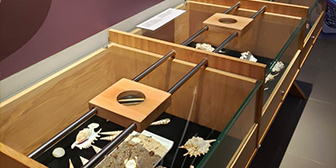 Highlights of this activity:
Discover the largest seashell collection in Africa
Immerse in a colourful universe revolving around the sea and its gem: Seashells
Over 8000 pieces from all over the world in all shapes, colours and sizes
An insightful and educational experience into the mathematical importance of seashells
Learn about the myths and folklore associated with seashells
The ideal family activity as every kid loves seashells
---
Visit the World of Seashells - Inclusions
Visit of the Seashell Museum
Access to Myths & Legends and Shell Theorem exhibit
Discover the Interactive and Educational displays
Mini-laboratory with many fun activities
Access to Retail corner for souvenirs, jewellery, decorative items & accessories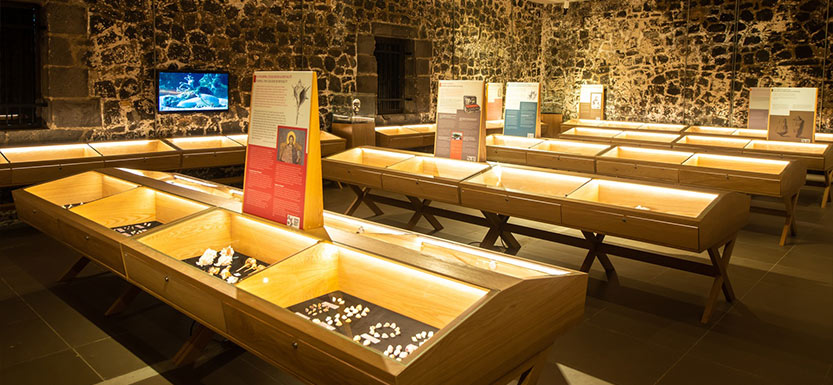 ---
Transportation & Driver Details
Transport is available for an additional supplement and will include pick up and drop off from any hotel / place of accommodation in Mauritius.
Car Capacities
You can choose from a selection of vehicles types:
Family Car - Up to 4 passengers
6 Seater vehicle - Up to 6 passengers
Minivan - Up to 10 passengers
About the Drivers
All drivers speak fluent English and French (Upon special request we can organize drivers who speak additional languages). The drivers, citizens of Mauritius, will be happy to provide you with information about Mauritius and each of its sights.
All drivers are very professional, time efficient and friendly. There is high emphasis on being always on time and providing reliable devoted service to customers.
---
| | |
| --- | --- |
| Monday - Saturday: | 9am - 5pm (last entrance 4pm) |
| Sunday & Public Holidays : | 9am - 4pm (last entrance 3pm) |
---
About the World of Seashells
The World of Seashells is the perfect place for some fun while learning about amazing sea shells! A visit is a must and will impress youngsters and elders alike.
Set in the scenic natural setting of Bel Ombre, the World of Seashells museum is located in a colonial mansion from the 19th century. With 8,000 pieces from the collection of Le Court de Billot, you will have the opportunity to learn about seashells from both Mauritius and around the world. Whether you are an avid seashell collector, or are simply curious about these beautiful natural wonders, this visit will offer an enjoyable and educational pastime.
Discover the largest seashell collection in Africa
Learn all about the secrets behind seashells! Morphology, living mechanisms, defence systems, patterns and colours are at the rendez-vous. You will also learn more about the usage of shells throughout the world over the course of centuries.
Seashells come in a wide variety of shapes, colours and sizes - from round to curvy and patterned with a rainbow of colours: red, green, brown, purple, pink, and more. People have always been fascinated by pretty objects, and once picked, these seashells have been used for jewellery, decor, utensils, tools and even as a form of currency!
The Entrance ticket gives you access to the Myths and Legends section where you will be enthralled by the stories based on the origin of life being connected to the symbol of the shell. Next stop is about the Shell Theorem. You will be able to learn about how these seashell shapes unveil the poetry of mathematics and the great art of nature. To further enhance your visit, do not miss out the Interactive and Educative displays. The mini-laboratory offers many fun activities that will help you discover the mollusc world - it is not everyday that you will get to listen to the sea from a conch.
Some shopping is always a good idea, so head out to the retail corner where you will get beautiful souvenirs, jewellery and decorative items, all inspired by seashells. You will even be able to purchase accessories to make your own necklace or bracelet.
Dive into the pearly and colourful universe of seashells! Ideally located in Bel Ombre, this charming museum will be an interesting and fun addition to your holidays in Mauritius.
---
---
| Visit the World of Seashells Museum | |
| --- | --- |
| Price per Adult | 7 Euros |
| Price per Child (ages 5-12) | 4 Euros |
---
Booking Attributes