Avalon Golf Course
97% Level of Satisfaction
Based on 2 reviews
| | |
| --- | --- |
| Location | South |
| Operating Hours | 07:30 - 18:00 |
| Operating Days | All Days |
| Duration | Flexible |
| Activity Time | Flexible |
| Transportation | Offered as Supplement |
| Comment | Dress code - Players should wear complete golf apparel (shoes, socks, golf wear) |
Operating Hours
07:30 - 18:00
Transportation
Offered as Supplement
Comment
Dress code - Players should wear complete golf apparel (shoes, socks, golf wear)
Avalon Golf Course
An exclusive golf experience at the exquisite Avalon Golf Estate.
The Avalon Golf Estate offers you both an 18-hole and a 9-hole international standard golf course beautifully designed by the prominent South-African architect Peter Matkovich. The course is set in the heart of nature in Bois Chéri, Savanne.
You will get to play on the beautiful courses that boast of natural waviness, of the golf estate that add a little zest to the game, making it beautifully challenging and charming. Avalon offers you an exclusive golf experience in a magnificent, welcoming environment with suitable climate conditions that allow splendid golf rounds.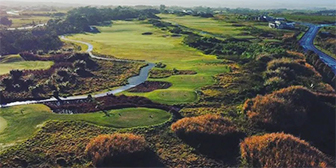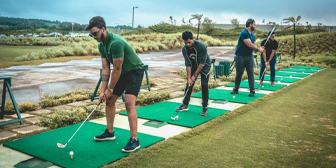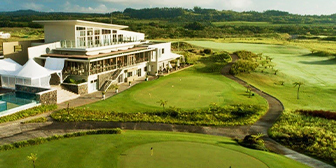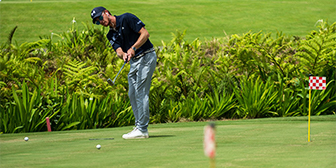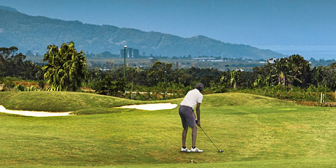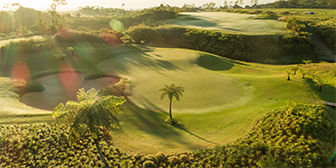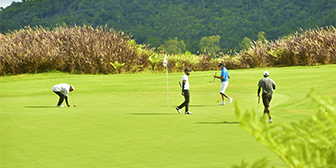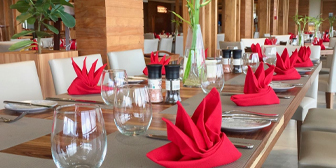 Highlights of this activity:
Popular golf course also known as the Garden of Eden
Access to both an 18-hole and a 9-hole international standard golf course
Situated amid a beautiful, panoramic setting
Challenging and scenic holes with mountain views
Access to the Avalon Estate Clubhouse offering state of the art facilities
---
Avalon Golf Course - Inclusions
Access to Avalon Golf Estate
Access to 18-hole and a 9-hole international standard golf course
Golf cart and GPS included
Access to the Avalon Country Club, Leisure facilities & Practice facility
NOTE: Participants are required to bring their own golf balls for games.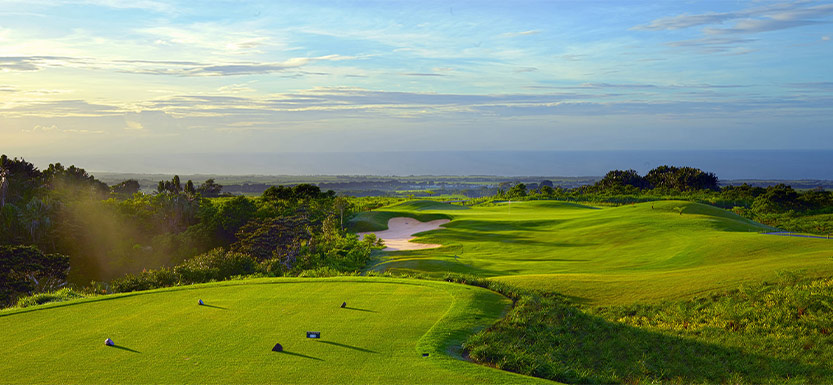 ---
Transportation & Driver Details
Transport is available for an additional supplement and will include pick up and drop off from any hotel / place of accommodation in Mauritius.
Car Capacities
You can choose from a selection of vehicles types:
Family Car - Up to 4 passengers
6 Seater vehicle - Up to 6 passengers
Minivan - Up to 10 passengers
About the Drivers
All drivers speak fluent English and French (Upon special request we can organize drivers who speak additional languages). The drivers, citizens of Mauritius, will be happy to provide you with information about Mauritius and each of its sights.
All drivers are very professional, time efficient and friendly. There is high emphasis on being always on time and providing reliable devoted service to customers.
---
Bois Chéri, Savanne, South Region
| | |
| --- | --- |
| Operational Days: | All Days |
| Operating Hours: | 07:30 - 18:00 |
| Tea Time: | Earliest at 08:30, Latest at 13:00 |
---
About the Avalon Golf Course
The Avalon Golf Course is a 18-hole & 9-hole Golf Course located in Bois Chéri - Savanne, South of Mauritius. Peter Matkovich's unique touch is characterised by lush green, all-season fairways, exceptional bunkering and an astute use of rivers and ravines.
The course is perhaps best known for its hole #4. The tee shot is played from a tee along an elevated ridgeline, across a ravine, to a fairway situated well below the tees. A breath-taking tee shot, but demanding nonetheless.
The layout of the course was designed with the South-East Trade Wind in mind. All par 3's and par 5's play in different directions, thus providing the golfer with varying conditions throughout the round.
The course is the only inland golf course on the island and is therefore accessible to all. The stunning landscape with colourful plants alongside the fairways makes the course feel like a beautiful garden. Due to its distinctive natural features, some call the Avalon Golf Club the Garden of Eden.
About the Avalon Golf Estate
The Country Club overlooking the magnificent golf course, offers a sweeping view of the Southern coastline and the beautiful panorama of the mountain range on the right.
It is the perfect place for golfers to freshen up after a round of golf, before sharing a well-earned drink at the bar or enjoying a relaxed meal at the unrivalled Magic Spoon restaurant.
Magic Spoon restaurant offers an exotic cuisine enthused by a perfect fusion of Creole and European flavours. An experienced Chef selects only the finest ingredients to produce an exquisite array of dishes for gourmet dining, as well as dinner buffets.
---
Golf Clubs*
Own golf balls for games*
Players should wear complete golf apparel:
Golf wear - Collared polo shirts with tailored trousers or tailored shorts with trainers. Jeans not allowed.
Appropriate Golf Shoes
Note: Rental is available onsite for a surcharge*
---
| Avalon Golf Course | |
| --- | --- |
| 9-hole green fee per person: | 79 Euros |
| 18-hole green fee per person: | 135 Euros |
| *Junior 9-hole green fee per person: | 26 Euros |
| *Junior 18-hole green fee per person: | 48 Euros |
Please note that Junior green fees are for under 18-year old*
---
Booking Attributes
Reviews
97% Level of Satisfaction
Based on 2 reviews
|
reviewed by Anne dunn – United Kingdom
|
June 12, 2019
Reaction time to your queries and requests
Travel consultant's professionalism level
Added value given to you by the travel consultant
Consultant's knowledge of Mauritius and the products / services
Overall satisfaction from the customer support service
Level of services provided as part of the activity?
Level of professionalism by activity operator staff / guide
Your level of enjoyment from the activity
Ease of booking the activity
Overall satisfaction from the activity
---
|
reviewed by Don Wedman – Netherlands
|
August 10, 2017
---