One Day as a Biologist at Odysseo - Oceanarium
| | |
| --- | --- |
| Location | North |
| Minimum Age | 12 |
| Operating Days | Weekdays Only |
| Duration | 6 hrs |
| Activity Time | 09:00 - 15:00 |
| Transportation | Offered as Supplement |
| Comment | The activity is designed for a maximum of 2 persons a day |
Operating Days
Weekdays Only
Activity Time
09:00 - 15:00
Transportation
Offered as Supplement
Comment
The activity is designed for a maximum of 2 persons a day
One Day as a Biologist at Odysseo - Oceanarium - Overview
Mauritius Attractions brings you this exciting One Day as a Biologist package at the first ever Oceanarium in the Indian Ocean- a unique opportunity to work with a team of aquarists and biologists for a day! If you've ever wished to know what working in an aquarium is like, then this is your chance to hang out with the experts and get in close contact with marine life like never before.
This is not your usual visit to an aquarium, instead, you will integrate with the backstage biology team at the unique oceanarium of the island to provide a healthy environment for the aquatic animals. Get ready for interactive fish handling and feeding as well as a guided tour of the aquarium. At the end of this fascinating experience, you will be entitled to a diploma that acknowledges your dedication in assisting the Odysseo team.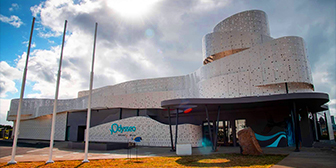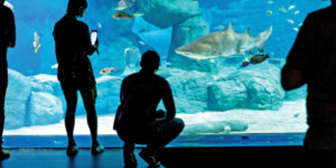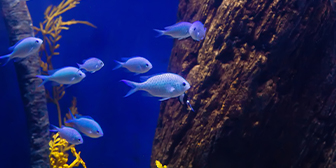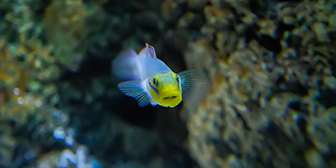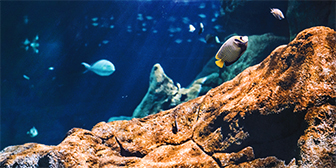 Highlights of this Activity:
Visit the first and largest oceanarium of the Indian Ocean, the Odysseo Oceanarium, spread over 5500 sq metres
Assist an experienced aquarist for a day and enjoy an interactive animal handling and feeding session
Gain interesting insights on marine life with an Expert Guide and Learn more about the marine world with interesting info panels and peepholes
Explore multiple underwater universes in over 45 aquariums with over 200 colourful marine fauna and flora species
Enjoy backstage access of the oceanarium and join in the meeting with senior biologists like a professional
Leave with more than just memories and Get rewarded with a diploma at the end of your day as a biologist
---
The One Day as a Biologist at Odysseo - Oceanarium includes:
Entrance ticket to the aquarium
Guided visit to all the Oceanarium zones
Join an aquarist for the day and assist him/her
Informative and educational talk with the biologists
Interactive animal handling and feeding
Afternoon break
Meeting with the senior staff in biology
Delivery of a diploma
Access to the gift shop
Note: Lunch is not included - you are recommended to bring your own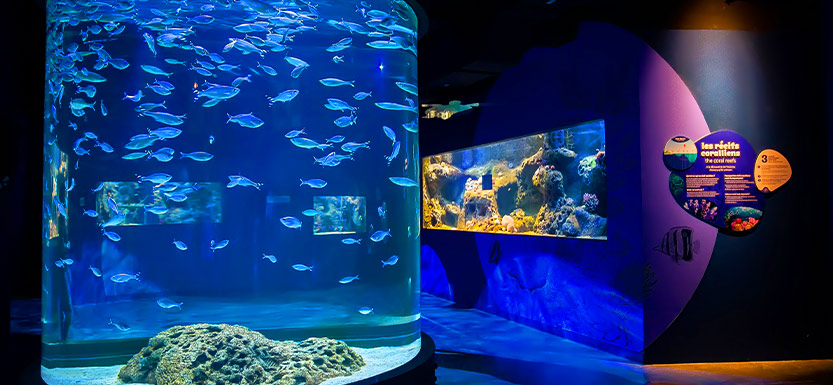 ---
Transportation & Driver Details
Transport is available for an additional supplement and will include pick up and drop off from any hotel / place of accommodation in Mauritius.
Car Capacities
You can choose from a selection of vehicles types:
Family Car - Up to 4 passengers
6 Seater vehicle - Up to 6 passengers
Minivan - Up to 10 passengers
About the Drivers
All drivers speak fluent English and French (Upon special request we can organise drivers who speak additional languages). The drivers, citizens of Mauritius, will be happy to provide you with information about Mauritius and each of its sights.
All drivers are very professional, time efficient and friendly. There is high emphasis on being always on time and providing reliable devoted service to customers.
---
Port- Louis, North Region
| | |
| --- | --- |
| Operational Days | Monday to Friday |
| Activity time | 09:00 to 15:00 |
| Duration | 6 Hours |
---
About the One Day as a Biologist at Odysseo - Oceanarium
Get ready for an enriching experience at Odysseo, the largest oceanarium in Mauritius. This package offers you the chance to be a biologist for a day and interact with aquatic animals like a real expert in the field. Come and integrate the biology team and hang out with one of the aquarists backstage at Odysseo.
One of the cool things about working at an aquarium is the diversity of people united to provide the marine animals with a healthy environment. From feeding the fish and doing scientists' tasks to cleaning the tanks, the aquarists have a one-of-a-kind job!
Wander around as one of the staff and get ready to encounter some 200 species (3,500 specimens at the opening) of the Indian Ocean and gain interesting insights on your guided visit to the Odysseo Oceanarium. With its 5500 m2 of visiting domains, the oceanarium features around 45 different aquatic habitats, pleasantly hosted in 2000m3 of clear water.
This mesmerising Oceanarium awaits you with vibrant marine fauna and flora set in a fantastic replica of the ocean- amazing panoramic views guaranteed! The different domains like Lagoon, mangroves & beaches, The Coral Reef, Inland, The invertebrates' world, The Open Sea and the Sub Oceanic View are dedicated to specific categories of marine life, with info panels offering further information.
Seize this one-in-a-lifetime opportunity to interact with the animals as you handle them with care and feed them. You'll also be part of the meeting with senior biologists like a professional, and receive a diploma to acknowledge your participation in assisting the aquarist for a day.
About the Odysseo - Oceanarium
Welcome to the largest oceanarium in the Mascarene Archipelago and the first of its kind in Mauritius. Over and above the richness of its onsite aquariums, Odysseo is a place where you can have fun while learning and educating yourself. The goal is to fill your eyes with wonder while expanding your environmental consciousness.
The oceanarium showcases 45 habitats of different sizes and shapes, with a total capacity of 2,000 m3 of water (1,500 m3 being in the main aquarium). Visitors will encounter some 200 species (3,500 specimens at the opening) of the Indian Ocean.
Odysseo's purpose is not only to create wonder for visitors but also to awaken their curiosity and desire to learn more. We are all citizens of the ocean and it is important to understand the essential role it plays in maintaining the equilibrium of our planet! The ocean has so much to offer and we all have a role to play in its protection. Together, let's protect and save our ocean and planet!
Dining at Odysseo
A food-garden, accessible exclusively to visitors of the oceanarium, is located outside the main building and stands about halfway on the visitors' path across the oceanarium. Ideal for those who want a quick bite with quick service and 80 seats, the food area is the perfect spot to take a small break.
Special Amenities
At Odysseo, everyone can explore and learn. Visitors with reduced mobility can also enjoy all the wonders of the ocean through special amenities. Nursing and baby changing rooms are available to facilitate the visit of families with young children.
Gift Shop
Be sure to mark your experience with a souvenir from the gift shop. The gift shop is accessible when leaving the building and offers a number of souvenirs such as plush toys, t-shirts, books, educational games on the marine environment, goodies, jewels, etc.
---
Camera

Your lunch

Notebook
---
| One Day as a Biologist at Odysseo | |
| --- | --- |
| Price Per Visitor | 115 Euros |
---
Booking Attributes