When we planned our day trip to Île des Deux Cocos , I worried a full day might be too much. After all, I am not much of a beach person and how much exploring could we possibly do on a private tropical island?
However, as it turns out, 6 hours was nowhere near enough! The speedboat transfer from Blue Bay to Île des Deux Cocos took around 10 minutes and offered us the chance to take in incredible surrounding sea views. As we hopped off the boat, we caught sight of the picturesque villa built in the 1920s by the British Governor of Mauritius, Sir Hesketh Bell.
We stood there for a short while soaking up the striking beauty of the setting before realising our host for the day was waiting for us at the end of the jetty. He welcomed us with warm smiles and handed us refreshing drinks along with cold towels before explaining how everything works on the island.
After the small briefing, we were left to ourselves with too much to do all of a sudden. Walking around the quiet and uncrowded sandy beach was a very refreshing change from the Mauritian beaches on the mainland. Lining the shore are sun loungers fitted with adjustable overhead shades to shield your eyes from the sun yet perfect to admire the beautiful views of the calm turquoise waters from the beach. We went for the hammocks strung between palm trees that allow you to laze even more decadently. There was a constant refreshing sea breeze, which made lying in those hammocks even more pleasing.
After a while, we decided to check out the bar that provided a variety of drinks, ranging from coffee to flavoured rums. The barman was happy to assist us on our flavoured rum tasting session and even proposed the Ile des Deux Cocos signature drink, a rum-based cocktail as well as his personal favourite.
Then, one of the staff members informed us that a boat was heading out for the snorkelling session at the Blue Bay Marine Park. Some of us decided to explore the marine world while the rest of us chose to walk around the island and venture further inland. It was very serene and all you could hear was the sound of light waves lapping up the beach. The sandy walking trails around the island were clear and showed signs of being freshly raked to clear leaves and rubbles. Everything on this island was meticulously well kept.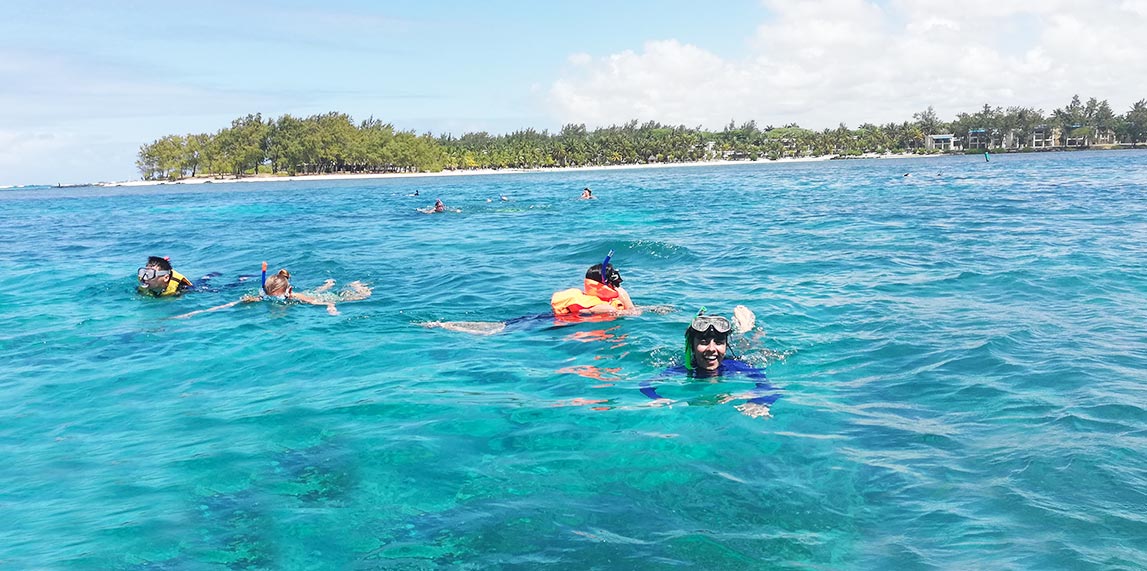 Before long, our stomach started growling and we headed back for lunch. We waited for our snorkeler friends at the buffet tent, where a buffet lunch, featuring a mix of delicious grilled seafood, local and international cuisine, was provided. As soon as we were seen leaving the buffet tent, with a filled plate in hand, the staff approached us to take our plates and lead us to our table. Drinks included water, soft drinks, beer, wine and rum based cocktails, with automatic top-ups by the very attentive staff. We eventually had to ask for our wine glasses not to be topped up, or we would not have been able to walk to the dock at the end of the day!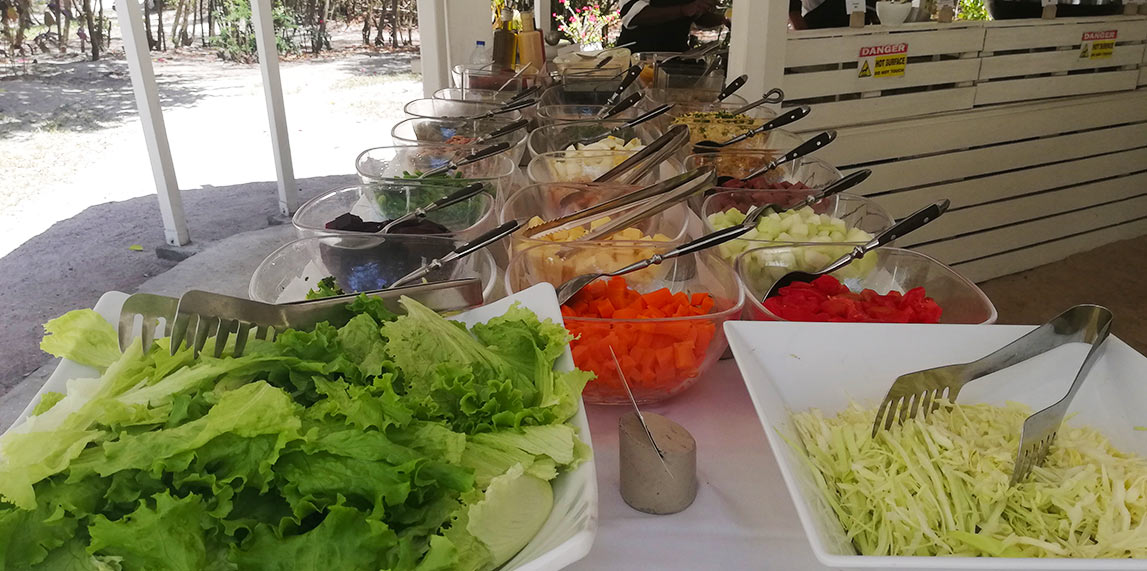 The service provided by the staff was excellent and truly made us all feel like honoured guests. All we had to do was ask for something and the kind and highly efficient staff were out to get it for us in no time. They were so caring and professional that they transformed our casual day trip into a five-star experience.
Since we were too full to do anything else after lunch, we set out to explore the magnificent villa. The private villa has been carefully restored to preserve its original character and is a truly unique architectural feat, with a mixed British and Moorish architecture, a Moroccan-style courtyard and a gorgeous Mauritian interior. But the best part is the jaw dropping panoramic scenery you get to admire from the rooftop. Afterwards, we indulged in a beach volleyball game and football before stopping by the bar for an espresso while waiting for our boat to head back to the mainland.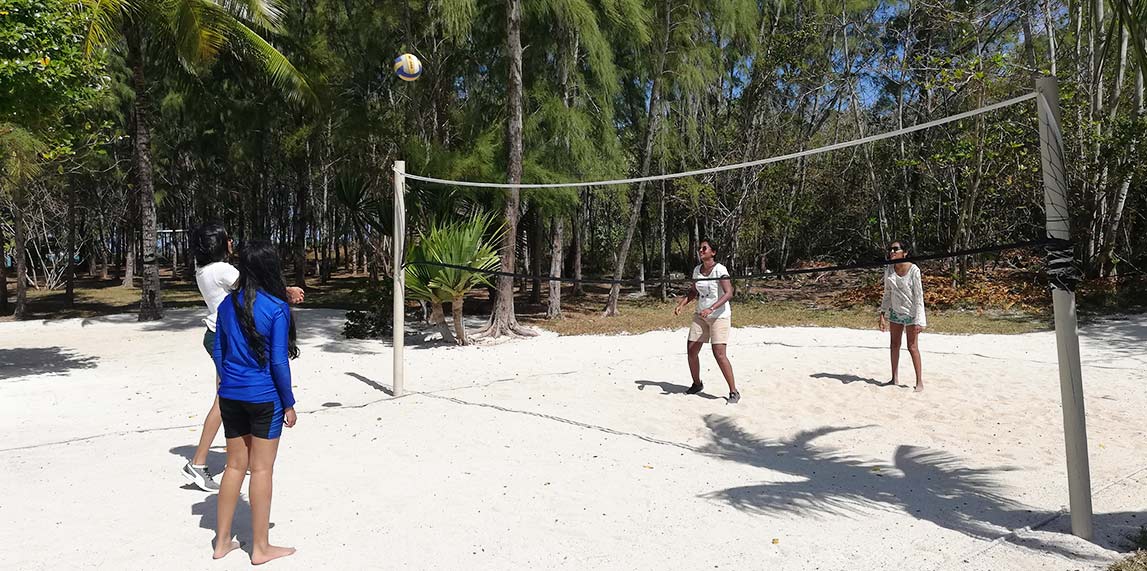 We truly lived out our ultimate island castaway fantasy on Île des Deux Cocos and the getaway was nothing short of perfect. Our only gripe would be that we did not have enough time.