St Brandon Diving Safari - 10 Days Diving Adventure
| | |
| --- | --- |
| Location | All Regions |
| Operating Days | All Days |
| Duration | 10 days |
| Activity Time | Flexible |
| Transportation | Included in price |
| Comment | 10 days cruise experience |
Transportation
Included in price
Comment
10 days cruise experience
This activity is not available until further notice
St Brandon Diving Safari - 10 Days Diving Adventure - Overview
This special 10 days diving trip to St. Brandon is all about doing the extraordinary, discovering a true heaven on earth with various astonishing species and having a lifetime memorable experience. If you love being surrounded by nature, live an islander life, then this new adventure is perfect for you!
During this journey, you will be brought to the very best diving spots. On-board a luxurious 50 feet catamaran you would head for about 30 hours of sailing reaching the remote virgin island of St. Brandon for the best diving experience of your life.The islets of St Brandon are regionally important for their seabird populations, Green Turtle nesting sites and are sanctuary for sharks, rays and many big fish!
All visitors of St. Brandon are amazed by the natural beauty of the islets and the St Brandon's Atoll is exactly a miracle for truly sophisticated discoverers and friends of nature.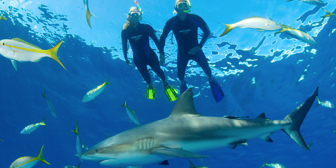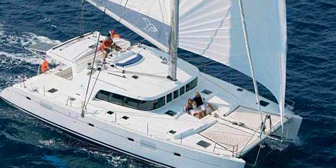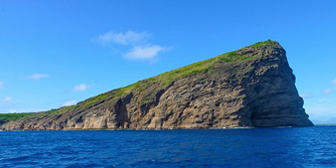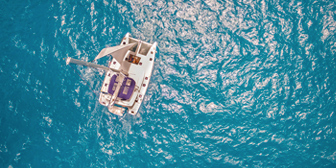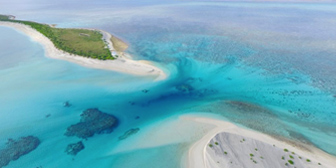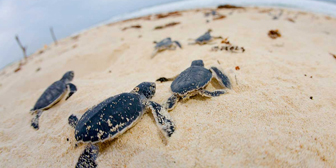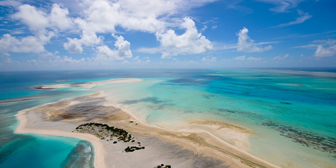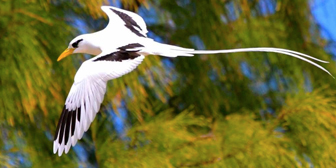 St Brandon Diving Safari - 10 Days Diving Adventure highlights:
Embark on a Magnificent, fully equipped luxury catamaran, escaping from civilization
Spend 10 days exploring the multitude of pure white sand flats and broken coral islands
Have the Ultimate Diving Experience - 3 dives per day (depending on the weather)
Enjoy full board meal plans, mixed Creole and International food prepared by a very skilled chef
Benefit from maximum safety, diving accompanied by a senior professional diving instructor.
Opportunities to observe turtle nesting and unique animals in their natural habitat.
---
St Brandon Diving Safari - 10 Days Diving Adventure includes :
10 days diving trip to St. Brandon
Enjoy a fully equipped catamaran cruise
Live On-board a luxurious 50 feet catamaran
One of the Best diving experiences in the Mauritian waters
All Inclusive stay consisting of 3 meals a day (breakfast, lunch, dinner)
Selection of drinks, such as beer, variety of soft drinks & water
3 Staff members always ready to assist
Diving instructor for professional guidance
Insurance MSDA included
Dives (number of dives depends on the weather condition, normally 3 dives per day)
Snorkeling equipment
Diving equipment: diving cylinders, weights and all diving equipment
Return transfer from hotel/airport – boat – to hotel/airport
Please note that the following are NOT INCLUDED in the Package:
Permit fees for foreigners (application minimum 35 days before the trip)
International flights to Mauritius
Meals and accommodation in Mauritius before and after the cruise
Spirits, wine, items of a personal nature
Gratuities for guides and boat staff
Personal travel & medical insurance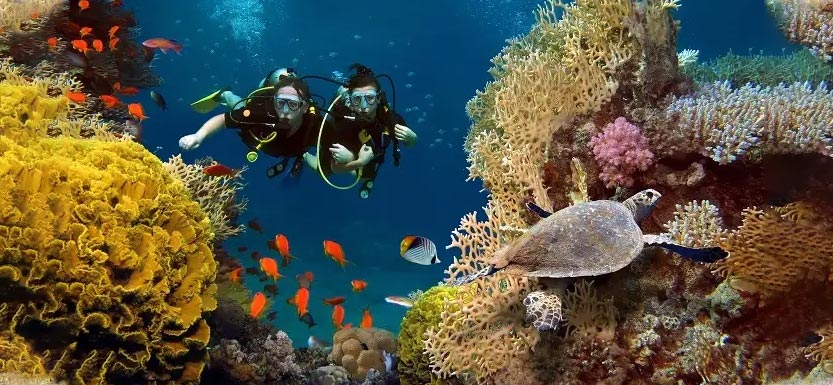 ---
Transportation & Driver Details
Transportation is included, from and to your accommodation point in Mauritius, in the package.
Car Capacities
You can choose from a selection of vehicles types:
Family Car - Up to 4 passengers
6 Seater vehicle - Up to 6 passengers
Minivan - Up to 10 passengers
About the Drivers
All drivers speak fluent English and French (Upon special request we can organize drivers who speak additional languages). The drivers, citizens of Mauritius, will be happy to provide you with information about Mauritius and each of its sights.
All drivers are very professional, time efficient and friendly. There is high emphasis on being always on time and providing reliable devoted service to customers.
---
The Caudan Waterfront, Port-Louis, Northern Region
| | |
| --- | --- |
| Meeting Time: | Flexible |
| Duration: | 10 days, 9 Nights |
| | This Luxury Catamaran cruise is available everyday. |
| Departure and Return time: | Flexible - it is possible to start or finish the tour at your preferred time |
---
Exclusive 10-day Safari Diving Experience in St. Brandon
If you are a big diving fan and you want a unique diving experience during your holidays in Mauritius, then this package is for you! Get ready to discover the only marine reserve of the Indian Ocean still untouched by human activities. Tap into this dreamy 10-days Dive Vacation on a comfortable 50ft Luxurious catamaran and discover the hidden gems of the Mauritian waters. As part of this package you will spend 10 days aboard a luxurious catamaran whilst learning about the wonderful underwater marine world.
About the Diving Experience at St. Brandon
From blue turquoise lagoons, to passes, to sea cliffs to undiscovered sites, the underwater world of St Brandon has a lot to offer and to discover! Sharks, turtles and rays always come around with curiosity to observe divers. Welcome to a new diving adventure in an uncharted destination!
All the diving sites are very lively and colourful. In terms of tropical fauna, you will have the opportunity to discover Parrot fish, Trigger fish, the Babone which is a unique fish at St Brandon and some interesting species of nudibranch.
Manta rays have been spotted in St Brandon, with chance you might come across this beautiful giant and inoffensive creature. Pelagic fish such as big tuna, king fish, barracudas are common on all dives.
Due to the isolation of this destination, for security all dives are done at an average 10 to 20 meters to avoid any risk of decompression. Sealife is really abundant in these depths.
Please note that dive sites can be often changed due to weather and sea conditions. We are very vigilant on diving security therefore it is our professional diving instructor that will choose dive sites on the actual day.
Scuba diving in St Brandon is accessible for everyone and the opportunity for non divers to discover the underwater world through diving is also available. For those without any previous diving experience, it is possible to have your PADI diving course done as part of the cruise, enabling you to enjoy both an unforgettable cruise experience, as well as obtaining your diving license.
St Brandon Dive Site
Diving at the Southern Part of the St Brandon archipelago
As the cruise starts its great journey in the Southern Part of the archipelago, two sites that you might explore are:
"Shark Point" as the name defines the site, sharks are seen on a regular basis, grey sharks and reef sharks are the most common, but there is also a good chance to observe tiger or bulldog sharks. Moreover the Shark Point offers the beautiful opportunity to observe green turtles. This site is mostly known for its abundance of its tropical fauna than for its corals.
"Umbrina" : This site offers a beautiful topography and a nice colourful fauna. Sharks, rays and turtles are generally seen. Tropical fish such as parrot fish, trigger fish and babones are always on the spot.
Diving Sites in the Western Part of the St Brandon archipelago
The scuba diving escapade will continue along the west part of St Brandon. There are few dive sites around two islets called Fregate and Perle Island.
There are few high points and reefs that are interesting to discover. When diving there, you are sure to encounter many big fish, including sharks, turtles and rays.
Diving Sites in the North Part of the St Brandon archipelago
The northern side of St Brandon, you will discover amazing lively passes. These dives are generally drift dives and are surprisingly lively. Barracudas, giant kingfish, and tunas are often seen. Sharks, turtles and rays are also regular visitors of these passes. The lagoon on that side of the archipelago offers amazingly colourful dives. You will have the wonderful opportunity to discover corals which are perfectly intact and coral and marine life around which is in abundance.
Diving Sites in the Eastern Part of the archipelago
Your beautiful scuba diving adventure generally ends in the eastern part of St Brandon. Some of the key dive sites are:
"Passe Gayane" is one of our sites which offer a fascinating drift dive experience. As all the passes, this dive is home of many pelagic fish such as the Giant Trevally, King Fish, Tunas and Barracudas. Curious sharks can be seen around. Opposite the current, Eagle Rays are often seen filling themselves with planktons.
"DaVinci" is a marvelous site with an outstanding topography. With the exposure of the breaking of waves, the rocks have been formed into channels and gorges. When the visibility is perfect, the site is spectacular - sharks, rays and turtles are always around!
To end the cruise perfectly, a stop at Paul's island is a must! Take your snorkel equipment and discover the amazing population of turtles and rays. Paul's island is also an ideal place to enjoy some rest and relaxation before heading back to the Mauritius mainland.
About St. Brandon
Saint Brandon's (Also known as Cargados Carajos Shoals) is a group of over 50 small islands, coral ridges and vast sand flats which is cut by three major passes and extends 50 km from north to south.
Situated 268 nautical miles north-east of Mauritius's main island, this area is rich in fish stocks, flora and fauna. The magnificent condition of the coral reefs and the lobster infested outer reefs is proof that except the small population of Creole natives who live on Raphael Island in the northern area, there has been very little human interference at St. Brandon since it was first discovered.
For many years foreigners were restricted from visiting St Brandon shores, but thankfully, the red tape has finally been cleared to allow us to offer this unique trip on-board the most luxurious catamaran for both Mauritians and foreigners to discover St Brandon.
Do you still have a doubt in your mind? We hope not! Diving on St Brandon is really unique, impossible to compare!
About the Luxury Catamaran
This is the most luxurious catamaran currently operating in Mauritius and it is usually used by our VIP clients for either day charters or overnight cruises. The unique catamaran Luxury Lagoon 500 catamaran was built by special request in France in 2011, available for freight in Mauritius. The boat is like a top class hotel, offering all the possible facilities and features as well as has 4 luxury cabins.
Cabins are very spacious with a high top design. Catamaran planning/orientation is made in the most convenient way and wholly suited to holidays of the most demanding clients.
The Luxury Catamaran is equipped with all the extras like air-conditioners, water tanks, water cooler, ice maker, TV, DVD with excellent variety of films and music for any taste, 4 comfortable cabins, each set with bathroom, completely equipped kitchen and basically all that you can think of, making sure you have an enjoyable cruise experience and an unforgettable trip to St Brandon.
In order to bring into life almost all fantasies about exotic gastronomy, the catamaran is equipped with top notch equipment such as: 4 burner gas cooker, double-side sink, 4 refrigerators, 2 freezers, oven, microwave oven, bread baker and other kitchen Household appliances. You will get to enjoy the delicious food while sitting by a perfect dining table, placing 8 people together in maximum comfort.
The upper deck is an ideal place for spending the day enjoying the great views all around, for sunbathing and for having good discussions. On the edge of the catamaran you will find a table, minibars and spacious hammocks.
All this and many more great facilities are available on-board for guaranteeing top luxurious cruise experience and for your maximum comfort, fun and entertainment.
Luxury Accommodation onboard
When you first enter any of the cabins, you will notice the harmony alliance of space and light. The catamaran interior is decorated by luxurious light wood. Brand porthole,placed all around the perimeter, creates the feeling of lightness. For both ventilation and light, there are 4 huge hatches located on the roof.
For the best comfort and relaxation, there is a king-size L-shape sofa, a lounge area and also a TV area with a LCD television as well as a stereo system for you to watch movies and enjoy your favorite music playing throughout the day.
The catamaran can accommodate a maximum of 8 people, sharing 4 double cabins. All cabins are very spacious with separate toilets and showers. Each cabin is fully air conditioned and equipped with LCD TV, DVD and audio system. Due to the removable partition, beds can be easily modified from one big double bed to two twin beds. All cabins have en-suite shower rooms and toilets. The cabins also have a huge illuminator that enables you to enjoy gorgeous sea views as well as enables the natural light to come inside.
To summarize - Honestly it would be impossible to find in Mauritius any better boat for having this great 10-days cruise adventure!
Technical details and equipment
Catamaran measurements: Length 16.54m , Width 8.52m
Engine 2 x 75 HP - engine Capacity 1000 L
Water Capacity 1000 L
Air Condition System
2 Power Generators (12W/220W)
2 Solar Batteries
2 Diving compressors
Watermaker 200L/H and Ice Maker
4 Refrigerators
2 Freezers
Navigation Raymarine Satellite Phone
JVC Sound system (160W) with 4 Outside speakers, 2 Inside speakers
5 LCD and DVD systems in the Living room, and in each cabin
Fully equipped kitchen
Washing machine
Dishwashing machine
4 Double Cabins, each with Air-condition, TV, DVD, Sound system and Shower room
6 Diving cylinders
10 complete sets of snorkeling equipment
Sundeck
Safety equipment EPIRB
ZODIAC - inflatable central console boat with 40 power suspended engine
---
Additional information
Weather: Temperatures range between 25°C - 30°C. Wind averages 15knots.
Medical & Health Requirements: Mandatory emergency medical evacuation insurance. A Yellow Fever certificate is required if travelling from a Yellow Fever infected area.
Satellite Phone & Communications: St Brandon islands have no mobile network; however the Catamaran is equipped with a satellite phone available 24/7 which can be used by guests at an additional cost.
Caring for the Environment: We take impeccable care of the ocean by keeping a strict waste policy: nothing is thrown in the water, all our waste returns back to the shore, where it is properly disposed of. Additionally, the boat is cleaned with non-caustic detergents to keep the coral reef alive. The catamaran is also equipped with solar panels, to keep the carbon footprint minimal. The catamaran is specially designed for providing a high standard of comfort and at the same time to be environment friendly.
Alcohol: For safety reasons, consumption of alcohol is prohibited during sailing (Mauritius-St Brandon, St Brandon-Mauritius); otherwise this will be considered the responsibility of the guest. Alcohol such as beers and local wine are available during the cruise. Should you like to bring your own favorite beverages, you can do so and there is no corkage fee.
Bed Linen and Towels Change: The cabins will be cleaned twice a day and the bed linen will be replaced twice a day, towels are also available on-board and will be changed upon request.
---
Hats
Spare clothes
Sun block cream for sun protection
Camera / Underwater camera
Swimsuits
Towels
Sea/ water shoes
Dive Logbook
Extras: Snacks, drinks (at no additional corkage fees)
---
| St Brandon Diving Safari - 10 Days Diving Adventure | |
| --- | --- |
| Exclusive-Private 10 days trip to St. Brandon (Bare Boat): | 22,900 Euros |
| Supplement per passenger (up to 8 passengers): | 1,900 Euros |
---
This activity is not available until further notice
Please contact us on +230 269 1000 or +230 5257 5757 to check for availability before proceeding with the booking.