3 or 4 days Fishing Trip to Soudan Bank
| | |
| --- | --- |
| Location | North |
| Operating Days | All Days |
| Duration | Flexible |
| Activity Time | 17:00 - 06:00 |
| Transportation | Offered as Supplement |
| Comment | Maximum Boat Capacity: 4 pax |
Activity Time
17:00 - 06:00
Transportation
Offered as Supplement
Comment
Maximum Boat Capacity: 4 pax
Fishing Trip from Mauritius to Soudan Bank (optional all inclusive) - Overview
Mauritius Attractions offers you the opportunity to experience an exciting fishing trip for 3 or 4 days on a professional fishing boat, which is fully equipped for this kind of trip! Experience endless thrills while fishing on a professional fishing boat in one among the most abundant places in Mauritius for deep sea fishing!
Reel in big catches such as the Yellow Fin Tuna, Dorado, Marlin and many other big game fish as you cruise the waters of the clear Indian Ocean - occasionally stopping for a dip.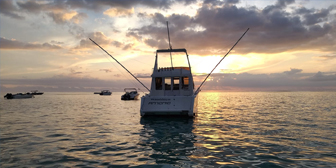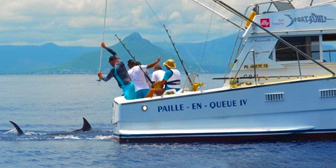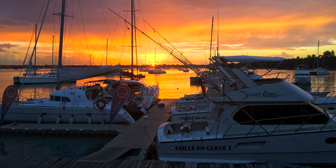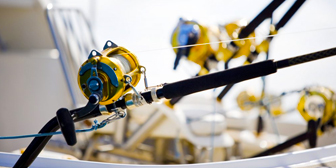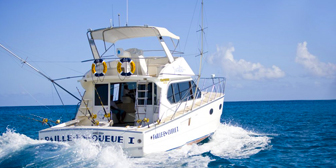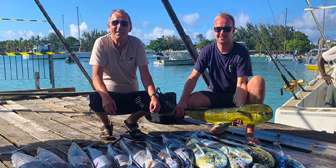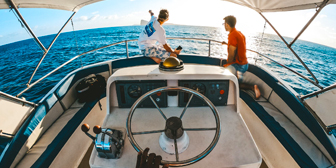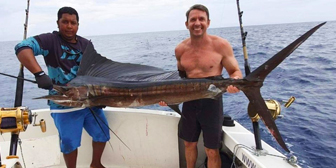 Highlights of this activity:
Spend 3 or 4 days aboard a fishing boat for the best fishing experience
Ample opportunities for multiple good catches at the teeming fishing site of Soudan Bank
Enjoying snorkelling breaks at the reefs and discover the lagoon in crystal clear waters
Cruise in a truly professional big game fishing boat equipped with everything you need
Enjoy the luxurious and comfortable cabins, ideal for accommodation at sea
---
3 or 4 Days Fishing Trip to Soudan Bank - Inclusions
Fishing Trip to Soudan Bank
Choice between a 3-day or 4-day trip
Stay on a professional boat
Get to experience different type of fishing; Jigging, Trolling
Private cabin with bed linen and towels
Professional equipment provided
Snorkelling break with equipment (recommended to bring your own due to sanitary restrictions)
Optional: All Inclusive stay with meals and drinks (for a supplement)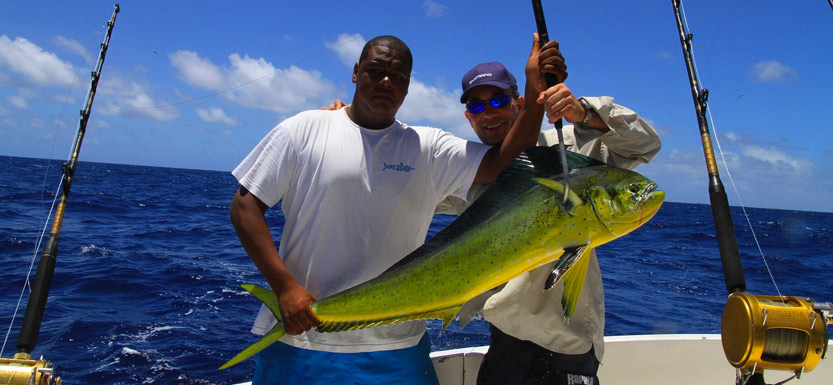 ---
Transportation & Driver Details
Car Capacities
You can choose from a selection of vehicles types:
Family Car - Up to 4 passengers
6 Seater vehicle - Up to 6 passengers
Minivan - Up to 10 passengers
About the Drivers
All drivers speak fluent English and French (Upon special request we can organise drivers who speak additional languages). The drivers, citizens of Mauritius, will be happy to provide you with information about Mauritius and each of its sights.
All drivers are very professional, time efficient and friendly. There is high emphasis on being always on time and providing reliable devoted service to customers.
---
| | |
| --- | --- |
| Duration: | The duration of this trip is 3 or 4 days |
| | The cruise is operational all days (upon availability) |
| Departure time: | 17:00 from Grand Baie |
| Return time: | 06:00 at Grand Baie |
Note: Sailing Duration From Mauritius to Soudan Bank: Around 12 Hours
---
Option 1

Day 1:
Departure at 17h00 and set sail towards Soudan Bank
Overnight stay
Day 2:
Arrival at 05h00 at the Soudan Bank
Start fishing at around 05h30 till 18h30
Dinner
Depart from Soudan Bank to Mauritius
Day 3:
Arrival at around 06h00
Disembark
Option 2
Day 1:
Departure at 17h00 and set sail towards Soudan Bank
Overnight stay
Day 2:
Arrival at 05h00 at the Soudan Bank
Start fishing at around 05h30 till 18h30
Dinner
Overnight stay onboard
Day 3:
Start fishing at around 05h30 till 18h30
Dinner
Travel back to Mauritius
Day 4:
Arrival at around 06h00
Disembark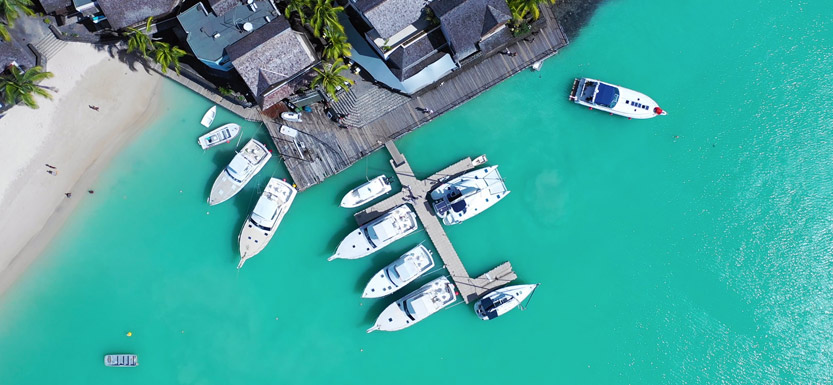 ---
Fishing Trip to Soudan Bank (3 or 4 days)
The Soudan Banks are relatively far from the Mauritius mainland and they are not reachable within a day trip or by every boat. In order to reach Soudan Bank and enjoy this remarkable fishing experience you need to dedicate at least 3 or 4 days, having a true professional big game fishing vessel taking you the distance.
The Boat has powerful engines for fast cruising in the open sea, it is fully equipped, having generators, and all the key facilities and features for an amazing fishing trip. It also offers the opportunity to watch the strikes using the underwater camera and enjoy the luxurious and comfortable cabins, ideal for accommodation at sea.
Two million years ago, Soudan was a large island, as were Nazareth, Cargados Carajos and Saya de Malha. These islands were more than ten times the size of Mauritius and Reunion. However, they have submerged under the ocean.
By following the relief of the sea mount, it is possible to fish anywhere giving a wide variety of options depending on what the angler(s) would like to target. With a topography boasting a depth ranging from 3000 to 60 metres, all sorts of fish are a possibility with the right lures and guidance.
So for all you big game fisherman out there, this is the MOST Recommended Fishing trip for you! For a surcharge, you can enjoy the nicest meals onboard, paired with refreshing drinks!
Soudan Bank offers the possibilities to practise different type of fishing such as:
Jigging for Dogtooth Tuna, Green Jobfish, Kingfish, Giant Trevally , Captaine, Yellow Tail Croissant (Yellow-edged lyre tail) and Vielle Babonne (Spotted Coral Grouper).
Trolling for Yellowfin tuna, Dogtooth Tuna, Skipjack Tuna, Wahoo, Dorado, Sailfish, Blue and Black marlin.
Honestly, it would be impossible to find any better boat in Mauritius for having this memorable journey for a great Fishing trip!
About Soudan Bank
The Soudan Banks are a group of underwater high points and reefs off the coast of Africa, known for their good fishing and they are administered by Mauritius. The five banks (actually a single feature) lie on the Mascarene plateau.
North Soudan contains large salmon stocks. The fishing here is slightly different from Great Soudan and makes a nice change of pace from the more popular Great Soudan Bank. The banks are interconnected via deep undersea channels which are best fished by using the latest fishing technology guided by the expert crew.
A hundred miles south of Ti Soudan is Great Soudan Bank, the main attraction of passionate Anglers and Fishermen across the world. This unique underwater formation is teeming with life in a special aquatic ecosystem that breeds some of the largest record holding fish in the Indian Ocean.
About the Fishing Boat
Being one of the original pioneers in Big Game Fishing in Mauritius, the quality of service and equipment is unparalleled; it is no wonder a majority of clients are repeat customers who often fly in specially for fishing holidays.
When it comes to the luxury on board the various Paille-En-Queue Vessels, no compromises are made. All of the ships are specially custom made by family members who have been building boats in Mauritius for the past years. The custom model is often sought after by serious big game fishermen.
Given the reputation in the fishing community in Mauritius, the style of custom boats are synonymous with the Charter Company, which are often referred to as Sportfishers.
The Vessels are equipped with the following facilities to make your long-haul trip as pleasurable as possible:
Beds
Microwave
On-board Showers
Freshly Changed Bed Linen
Coolers
Various Safety Equipment
Echo Sounder
Chartplotter
EPIRB McMurdo Smartfind
Satellite Phone
VHF Radios & Depth Sounders
AFT deck with 3 fighting chairs: 1 main & 2 auxiliary
Shimano Tiagra rods and reels & Penn International rods and reels
Lures, Koanas, Binoculars, Harnesses and Gaffs
---
Hats
Tshirts
Spare clothes
Towels
Extra sun block cream for sun protection
Camera
Swimsuits
Snorkelling equipment (recommended to bring your own due to sanitary restrictions)
Toiletries and personal items
Any other specialised fishing equipment as per your wishes
---
The fishing trip is optionally available on an all-inclusive basis (charges apply):
---
| 3 or 4 days Fishing Trip to Soudan Bank | |
| --- | --- |
| Option 1 - Bare Boat (up to 4 persons): | 4250 Euros |
| Option 1 - All Inclusive Menu: | 150 Euros/Persons |
| Option 2 - Bare Boat (up to 4 persons): | 5400 Euros |
| Option 2 - All Inclusive Menu: | 200 Euros/Persons |
---
Booking Attributes