DodoQuest - Escape Rooms Adventure
91% Level of Satisfaction
Based on 2 reviews
| | |
| --- | --- |
| Location | Centre |
| Operating Hours | 10:00 - 20:00 |
| Operating Days | All Days |
| Duration | 59 mins |
| Activity Time | Flexible |
| Comment | Monday-Sunday (including public holidays) |
Operating Hours
10:00 - 20:00
Comment
Monday-Sunday (including public holidays)
DodoQuest - Escape Rooms Adventure Overview
Feel the thrill of a real escape game scenario with Dodoquest - where games become a reality!
The Dodoquest offers you a real situation of adventures, amusements, entertainment, and mind boggling puzzles to solve. You have 59 minutes to find objects, solve puzzles, and unlock all the locks to set you free. Bring your partner, family and friends to enjoy an incredible adventure in Mauritius.
Use your logic, tactics, and strategies to find the exit and complete the ultimate challenge!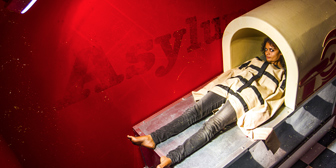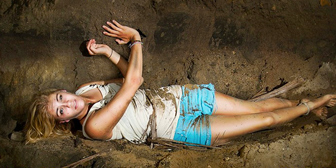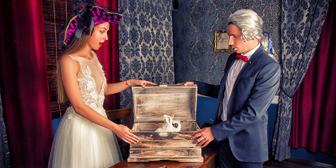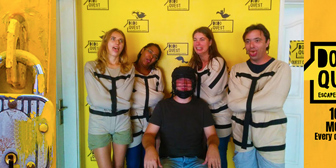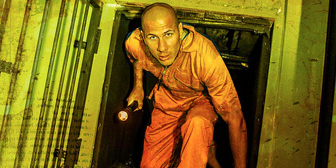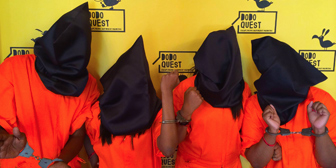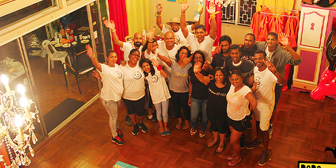 Highlight of this activity:
Take a break from the usual island activities and experience something new and exciting
Teleport yourself into quirky situations in a fun and safe game setting
Challenge your mind and step out the box as you solve plenty of unique puzzles
Bond with your partner, friends or family and put your teamwork to the test
Choose to play in any or all of the themed rooms for prolonged fund
Quaint setting in a colonial house a few minutes away from the Bagatelle Mall
---
DodoQuest - Escape Rooms Adventure includes:
Fun Group activity - 2 - 5 persons
Choose between 4 different rooms OR Opt for multiple rooms
Hours of fun playing the escape room game
Bracelet provided according to selected room
Access to on-site facilities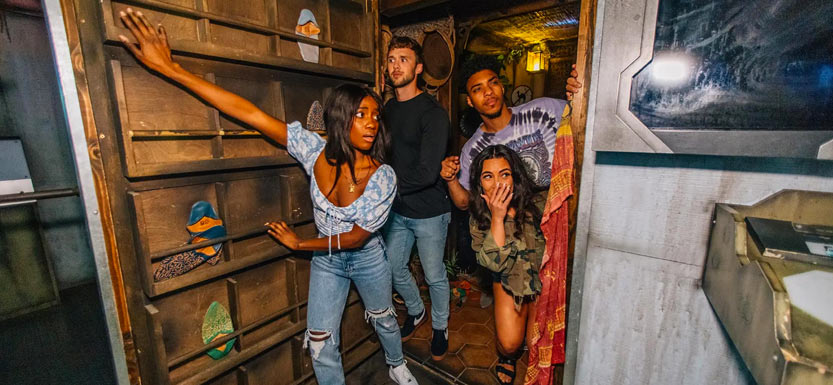 ---
Transportation & Driver Details
Transport is available for an additional supplement and will include pick up and drop off from any hotel / place of accommodation in Mauritius.
Car Capacities
You can choose from a selection of vehicles types:
Family Car - Up to 4 passengers
6 Seater vehicle - Up to 6 passengers
Minivan - Up to 10 passengers
About the Drivers
All drivers speak fluent English and French (Upon special request we can organise drivers who speak additional languages). The drivers, citizens of Mauritius, will be happy to provide you with information about Mauritius and each of its sights.
All drivers are very professional, time efficient and friendly. There is high emphasis on being always on time and providing reliable devoted service to customers.
---
| | |
| --- | --- |
| Operating Days: | Monday-Sunday (including public holidays) |
| Operating Hours: | Weekdays: 10h00 - 15h30 & 16h00 - 20h30 |
| | Weekends and Public Holidays: 16h00 - 20h30 |
| Duration: | 15 minutes preparation + 59 minutes of play time per room |
| | You are requested to arrive at least 15 minutes before the game, to get instructions and be prepared to play. |
---
The DodoQuest Adventure Rooms
Dodoquest is an adventure game, basically an 'escape quest', inspired by unique scenarios of Mauritian history and other oddball settings. It offers you an extraordinary experience to teleport you anywhere!
You will be placed in a game situation under a themed room, which has authentic design, complete with dramatic sound effects, interactive objects and special smells to give you a real game sensation.
Dodoquest Room 1: Spicy Story
Do you want to be teleported back to the 18th century Mauritius and experience the colonial period then choose the Room 1 Spicy Story to discover the mystery of Pierre Poivre. Renowned for the creation of the botanical garden at Pamplemousses, Pierre Poivre was a horticulturist, a traveller and a memorable personality in Mauritian history. His life's goal was to find valuable oriental spices for his unique plantation on Île-de-France (the old name of Mauritius).
You are part of Pierre's closest team. Your goal is to find the "gold" nut, carefully hidden in Pierre Poivre's office and to plant it, so to start his historic plantation! But hurry up – in one hour the nut will dry up completely and you will fail your mission!
Dodoquest Room 2: Prison Break-Try to escape
So you share the same nature of the Dalton brothers? Real handcuffs, real prisoner's suits and real feelings.
You and your friends are unjustly sentenced and locked away in a prison cell. According to prison legend, three prisoners managed to successfully escape from the cell by fooling the guards. How they managed it is a mystery that the jailers never solved.
Maybe, you will have more luck? Your guards are absent and the new shift starts in one hour. You have little time to discover their secret and slip away!
Dodoquest Room 3: Hunter's Hut. Save the last Dodo!
Here you will meet the dreadful hunter with a gun, an old hut in the dense forest, bird cages, surrounding sounds, hidden electronic devices, and the last dodo!
While looking for the long lost Dodo, you stumble across a strange hunter's hut in the forest. Your intuition is right - this hunter is creepy. Judging from the inside of the hut, he was obsessed with birds and had a blood lust to kill every last one of them!
Free the caged birds, find the last and only Dodo egg and don't forget that it is not long until sunset. You have little time left before the hunter returns... with his gun.
Dodo-Quest Room 4: Mental Hospital
The legend of the mysterious mental hospital with very strange medical experiments becomes real... soft walls, straitjackets, and mad neighbours induce you to think about escape... but perhaps it's not at all what it seems.
Additional information on DodoQuest:
DodoQuest - Game Main Features:
Unique scenarios
Surrounding sounds
Authentic design
Hidden electronics
Special smells
Interactive objects
The DodoQuest Facilities:
Reception
Different waiting spaces
Car & Bus Parking
Washroom
3 minutes from Bagatelle and Eureka
Possibility to host events: Special events such as birthday parties, team building, etc
Catering on demand
The Complete DodoQuest Game Package (Multiple Rooms Package):
Choose the all-in-one Dodoquest Game Package for an absolutely fun packed moment! This amazing package entails the choice of prolonging the fun and picking multiple game rooms from the four escape rooms available. Each room has a different theme including the Spicy Story, Prison Break, the Hunter's Hut and Mental Hospital.
The duration of each room / game is up to 59 minutes
Increase your excitement level and quadruple the fun by choosing this option.
Booking Procedures: You will have to book each room separately depending on the availability of the rooms.
---
| DodoQuest - Escape Rooms Adventure | |
| --- | --- |
| 1-2 People Game Package for up to 2 People for 1 Room (Game) | 55 Euros /Room |
| 3-5 People Game Package for up to 3-4 People for 1 Room (Game) | 72 Euros /Room |
| 3-5 People Game Package for up to 5 People for 1 Room (Game) | 79 Euros /Room |
---
Booking Attributes
Reviews
91% Level of Satisfaction
Based on 2 reviews
|
reviewed by Willie Rontgen – Mauritius
|
May 17, 2017
Reaction time to your queries and requests
Travel consultant's professionalism level
Added value given to you by the travel consultant
Consultant's knowledge of Mauritius and the products / services
Overall satisfaction from the customer support service
Level of services provided as part of the activity?
Level of professionalism by activity operator staff / guide
Your level of enjoyment from the activity
Ease of booking the activity
Overall satisfaction from the activity
---
|
reviewed by Boudet Gossard – France
|
April 03, 2017
Reaction time to your queries and requests
---