Full Body Aromatherapy Massage (1h 20min)
| | |
| --- | --- |
| Location | South West |
| Operating Hours | 09:00 - 19:00 |
| Operating Days | Monday, Tuesday, Wednesday, Thursday, Friday, Saturday |
| Duration | 1 hrs 20 mins |
| Activity Time | Flexible |
| Transportation | Offered as Supplement |
| Comment | Open on Public Holidays |
Full Body Aromatherapy Massage (1h 20min)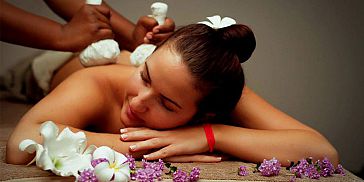 Are physically stressed out or feel constantly fatigued? Take a break from your daily busy life and indulge in a pure relaxation spa treatment.
Appreciate some moments of sheer pleasure with a divine 60 minutes Full Body Aromatherapy Massage at Rituals spa – one of the topmost quality spas in Mauritius!
When booking this treatment via our website, benefit the best discounted price as well as a special bonus of 20 minutes FREE massage suited to your requirements. This is a unique sensory addition to your journey of pure wellness.
A unique opportunity to make the most of this 80 minutes Aromatherapy Massage at Rituals Spa!
About the Full Body Aromatherapy Massage:
1 hour 20 minutes of Pure Relaxation time for yourself.
Rituals Spa, one of the best spas in Mauritius, adopts a holistic approach to physical and spiritual vitality. Inspired by traditional healing philosophies, this Full Body Aromatherapy Massage is perfect for you to escape from your daily routine.
Let yourself be pampered by the professional staff members of the spa who will attend your every need and desire so that you have a great time.
As part of this Aromatherapy Massage package, all the necessary spa accessories will be provided for your modesty and comfort.
Glide into a state of absolute well-being in the expert therapist's hands. The gentle Full Body Aromatherapy Massage with soothing essential oils increases the body's energy and focuses on the backside of the body.
Beginning with your feet and legs, working up to the scalp, you are sure to be relieved from back tension and pain. This therapy also helps to improve blood circulation and energy flow. The inhaled aroma from these "essential" oils stimulates brain function, thus promoting good health and well-being.
After your wonderful 80 minutes Aromatherapy massage, appreciate the tranquility in the lounge while enjoying a cup of home-made fresh infusion with some almonds.
Essential oils truly do far more than just smelling great; they bring out a deep state of relaxation as well as soothe both the mind and body.
This Aromatherapy Massage Day package includes:
A Full Body Aromatherapy massage of 80 minutes (Including 20 minutes of Free extended treatment)
Lockers to keep your personal belongings and other valuables
Changing rooms and shower facility
A robe, slippers and disposable underwear will be provided.
Almonds, water or a home-made fresh infusion made of mint, ginger and lemongrass
About the Spa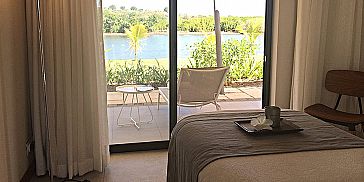 Situated at the luxurious La Balise Marina, one of the most high-class beach complexes in Mauritius, the Rituals Spa provides an oasis of serenity over 340m2.
The spa has been specially designed to ensure that guests enjoy ultimate relaxation and rejuvenation of the mind, body, and soul in the fantastic calm and natural environment of Black River.
Rituals spa is a modern sanctuary set in peaceful harmony with the outside world. It offers all its renowned services, with a blend of the best essential ingredients freshly prepared each day and treatments with the latest technologies, while at the same time focusing on the awesome power of the human touch.
The spa embraces a holistic approach to physical and spiritual vitality. Inspired by traditional healing philosophies while focusing on making each moment of your life precious, such a retreat is a rewarding experience!
You can enjoy a wide variety of treatments which are based upon the principles of restoring balance and harmony to the body and mind: massages, body scrubs, body wraps, hammam, turkish bath and beauty treatments such as manicure, pedicure, permanent nail polish, facials waxings, this is the place to feel unique as Rituals spa brings out the most of what they can offer to the world... to you.
As you journey through the inner sanctums, your feeling of well being will linger long after your farewell. This blending of culture and product is what makes Rituals Spa such a unique retreat.
Come and enjoy a luxurious experience. Treasure every day, every moment.
---
Comments
We advise you to arrive 15 minutes in advance of your scheduled treatment time. Arriving late can reduce the time of your treatment. Your treatment will end at its scheduled time so the next guest is not delayed.
Spa Location: La Balise Marina – Riviere Noire (South West of Mauritius)
---
Prices
Price per Participant: 59 Euro
Customers who bought this activity also purchased