LUX* Mauritius - LUX* Island Resorts & Hotels
LUX* Mauritius
LUX* is a local hotel brand in the Indian Ocean operating selection of Premium hotels.
Inspired by exquisite topicality, 'Island Light' is an authentic celebration of island living. LUX* will take you deep into the exhilarating flavors, cultures, and panoramas of our island. LUX* will offer an original, rich tableau of tropical resort experiences, deeply engraved into your memories, lasting much longer after the tan has faded.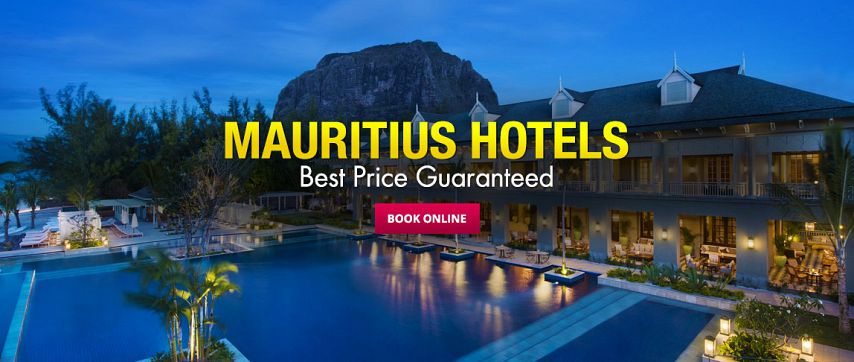 Doing the ordinary, extraordinarily, LUX* will make you delight in the simple pleasures, clear rather than cluttered, free not formal and spontaneous rather than predictable… in its brighter, lighter take on luxury.
Founded in 1987, LUX* Resorts & Hotels (previously known as Naïade Resorts / LUX* Island Resorts), is a collection of premium hotels in the Indian Ocean, with several hotel properties in Mauritius, the Maldives, Asia and Reunion Island.
LUX* offering its guests the opportunity to celebrate genuine island life and enjoy light living, away from the hush-rush of mundane reality.
An affiliate member of IBL, which is a major economic player in the Indian Ocean, and one of the leading Mauritian companies, LUX* is thoroughly—and commendably—performing its duties towards society and the environment.
---
LUX* Resorts & Hotels in Mauritius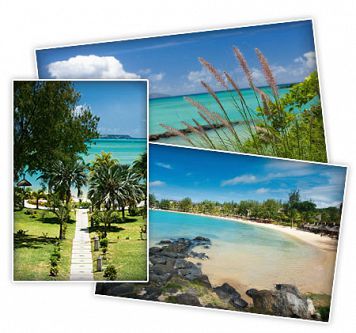 The resorts and hotels in the local LUX* portfolio include:
LUX* Belle Mare Resort & Villas, Mauritius, LUX* Le Morne Resort Mauritius, LUX* Grand Gaube Resort & Villas, Mauritius;
Other properties managed by The Lux Collective are Tamassa, Bel Ombre, Mauritius; SALT of Palmar, Mauritius, as well as Ile des Deux Cocos, Mauritius, a private paradise island.
Other new properties in the pipeline and opening soon are
LUX* Grand Baie Resort & Residences, Mauritius;
LUX* Resorts by countries
LUX* operates its premium resorts in these destinations - the Indian Ocean Mauritius, Europe and Asia
LUX* South Ari Atoll Resort & Villas, Maldives;
LUX* Saint Gilles Resort, Reunion Island;
LUX* Tea Horse Road Lijiang, Yunnan Province, China; LUX* Tea Horse Road Benzilan, Yunnan Province, China; LUX* Tea Horse Road Peach Valley, Yunnan Province, China; LUX* Tea Horse Road Sangushui, Yunnan Province, China; LUX* Tea Horse Road Stone Town, Yunnan Province, China; and LUX* Tea Horse Road Daju Village, Yunnan Province, China.
Other new properties in the pipeline and opening soon are
LUX* Grand Baie Resort & Residences, Mauritius;
LUX* La Baraquette Resort & Residences, France;
LUX* Phu Quoc Resort & Villas, Vietnam;
LUX* Tea Horse Road Shangri-La, Yunnan Province, China; LUX* Tea Horse Road Dali, Yunnan Province, China; LUX* Tea Horse Road Pu'er, Yunnan Province, China; LUX* Zhuhai, China; LUX* Liyang, Jiangsu, China; and LUX* Luxelakes, Chengdu, China.
Should you are interested in staying at any of the LUX* Resorts & Hotels, please contact us
Discover LUX* Resorts in Mauritius
Set against a scenic island backdrop of tropical lagoons, soft comfy sun and pristine beaches, each of LUX*s exceptional beach resorts are designed to make lively companions during your holidays.
For your convenience, here below, please find a short overview of each of the LUX* Resorts operating in Mauritius
LUX* Belle Mare (5 Star Hotel)
The flagship property of the group, the luxurious LUX* Belle Mare thrives over the vibrant energy and hospitality of authentic island life. Located in the quaint seaside village of Belle Mare, the traditionally thatched beach hotel of LUX* Belle Mare opens to a magnificent view over the crystal clear turquoise lagoon, where grace and architecture harmoniously blend into pure delight.

Stroll along winding pathways where the air has imprisoned the scent of herbs and fragrant flowers. Wander past the spa and various appetizing restaurants, before reaching the island's biggest swimming pool. Take a dip or be tempted by a fresh, low-fat ice cream packed with island fruits from the 'ici' vendors. Whatever you decide, you're bound to be delighted.
LUX* Grand Baie Resort & Residences (5-star Hotel)
An innovatively elegant hotel in Grand Baie, Mauritius, on the island's most coveted beach, where new luxury seductively blends with the spirited vibe of tropical island living.
LUX* Grand Baie, a modernist marvel seemingly dropped onto a crescent of sand on the northern shores of Mauritius, turns heads. This new generation boutique-style resort introduces travelers to the seductive, slow pace of island living. But not too slow… LUX* Grand Baie, mirroring the adjacent beach town from which it takes its name, is exciting and playful. Whether it's the unparalleled culinary scene or the breath-taking rooftop experience, there is truly no other celebratory place to be. A real invitation to seize the moment.
LUX* Le Morne (5 Star Hotel)
Situated beneath Le Morne Brabant, LUX* Le Morne triumphantly competes with its majesty and grandeur. An infinite immaculate white sandy beach, deluxe suites, the sweet charm of the fresh sea breeze, a magical twilight over the golden lagoon, delightfully landscaped gardens, the infatuating serene ambiance… everything around LUX* Le Morne tunes into a beautiful love story—that of the sea and la Dolce Vita.

The wonderful swimming pools, a full-service spa and a selection of restaurants and bars offering delicious New World wines and island-inspired dishes add to the hotel's enchanting Mauritius ambience. Further inland encounter the Black River Gorges National Park with its impressive local flora and fauna, the Chamarel Falls' vibrancy and freshness, and the lunar-like landscaped Seven Colored Earth, a chef d'oeuvre left by the furor of a volcano. Nature, culture, flavor—you'll find it all here.
Tamassa Hotel (4+ Star Hotel)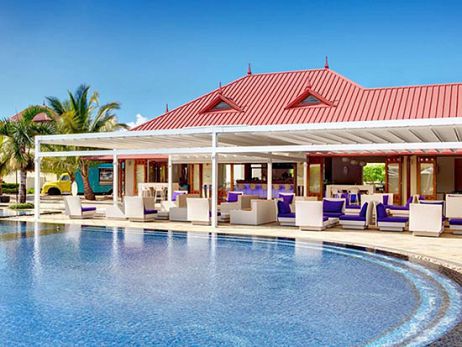 Tamassa will make you blend into nature. At the end of a long avenue of mature coconut palms rising to the sky, stretching across sugarcane fields to the mountains beyond, encircled by rare tree specimens, and facing magical shorelines, Tamassa's youth, cheer and charm remain eternal. Harbored by the South West coast of the island, an area famous for its unspoiled virgin nature, Tamassa introduces you to a party spirit, movie screenings on the beach at dusk, a hammock and poolside cocktails.
The décor at Tamassa is one exhibiting queer familiarity. Earth coloured roofs and walls made from local volcanic stone create an immediate charming effect. Clean lines and bold colors add a touch of contemporary style, providing you with modern comfort. All the guestrooms facing the sparkling ocean and aligned in arcs round the spacious swimming pools and waterfront, the freshness of water will invigorate your senses every morning.
LUX* Grand Gaube Resort & Villas (5 Star Hotel)
The totally reimagined retro-chic tropical retreat, tucked away on a peninsula bordering two coves, celebrates life in the tropics the LUX* way. All privately-located villas and suites are sumptuously furnished, overlooking two tranquil beaches, the lagoon and spectacular north islets.
LUX* Grand Gaube takes on the spirit of a retro-chic tropical retreat - think hanging plants, rattan lamps, intricately-painted tiles, collected furnishings and beautiful homeware.
This fully-loaded, 5-star beachfront resort is far enough from the hustle and bustle yet jam-packed with food, activities, and natural beauty to keep guests busy - or relaxed. Besides its delicate gardens, idyllic LUX* Me Spa, two swimming pools, water sports galore, and nearby world-class golf course, the resort is known for its focus on wellness and its culinary gems, which include a fabulous Peruvian, an overwater Turkish restaurant and even a rum treehouse. You're in need of some family time but also battling a serious case of wanderlust. Bring the whole family!
SALT of Palmar (5 Star Hotel)
An adult-only boutique hotel in Mauritius for lovers of food, travel, and all things local.
SALT are beautiful hotels that give you everything you need to discover the place you are in. But also everything you need to relax, escape, and recharge. The first SALT had to be in Mauritius. Mauritius is ripe for exploration, drenched in history, and bursting with humbling heritage and modern culture. And SALT wants to show you the real Mauritius.
At SALT of Palmar - Adult-only, Boutique Hotel, you'll have time for everything. Time outdoors - have you ever heard of Forest Bathing? Time learning new things. Time in the Palmar lagoon. Oh-so delicious food. Time doing things (boxing class on the beach anyone?). Time doing nothing.
Even better, when staying at SALT of Palmar you're involved in a good thing. The hotel gives back to the local communities and does all it can to protect the environment. This celebrates culture and it makes for smiles.
SALT keeps it simple and removes the obstacles - It's all about inspiration, adventure, and positive impact.
Should you are interested in staying at any of the LUX* Resorts & Hotels, please contact us

A perfect description of luxury, LUX* furnishes an authentic charm that will last through the future, a celebration of life that will mark your soul.
At LUX*, it's the clock that matters. Enjoy here in few days, experiences and emotions meant for a lifetime.