Mauritius COVID19 - 2021 Updates
The Travel Industry has taken a big hit as the COVID-19 pandemic took over the world.
Countries like Mauritius, tourist destinations, have been affected the most. To respond to this crisis, Mauritius has had to implement strict sanitary and health protocols. Find below more information on how the events took place.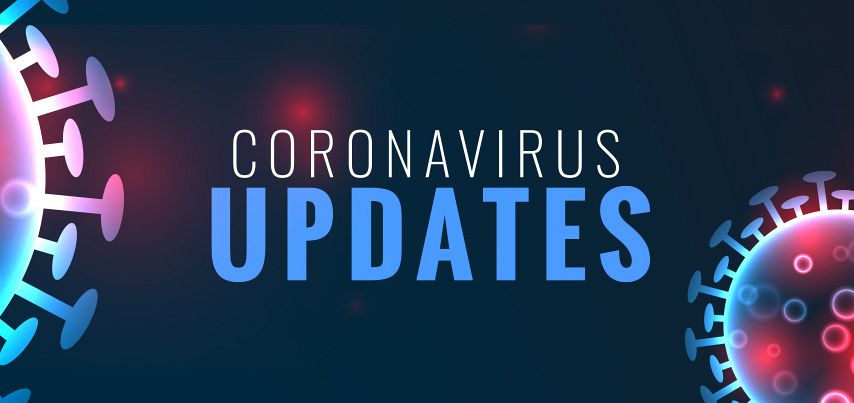 18th March 2020 - Closure of international borders
Mauritius announced a closure of borders for 15 days following 3 reported cases of COVID-19 in the country. The patients were placed in isolation for treatment as per the protocols of the World Health Organisation. Passengers landing in Mauritius before 10 a.m on Thursday 19th of March 2020, were sent into quarantine centers for 2 weeks and their health were closely monitored. All flights after that 10a.m from that day were cancelled. Passengers who wished to leave the country were advised to contact their respective travel agencies/airline companies for re-scheduling.
Air Mauritius, Emirates, Air Austral and Turkish Airlines suspended their flights to Mauritius. Some Emirates-non passenger flights were still operational. Air France maintained flights from Mauritius to France for repatriation of its citizens until March 22. Air Seychelles held a special repatriation flight on the 22nd of March as well.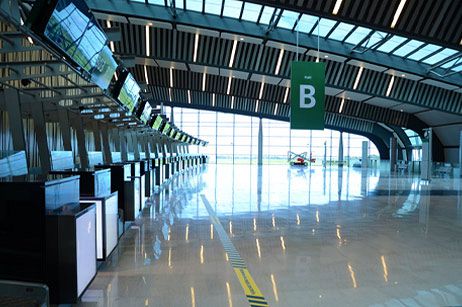 23rd March 2020 - Total Lockdown in Mauritius
The government announced a total lockdown for 2 weeks in Mauritius as an effort to contain the spread of the virus. Everyone was asked to remain at home apart from medical practitioners and staff and other emergency unit officers. In the days following the beginning of the complete confinement, the government established a system of essential grocery shopping for the population per alphabetical order. Sanitary measures were enforced very strictly: wearing masks and gloves, respecting the social distancing policy and a curfew where everyone had to be back indoors.
30th March to 1st June 2020 - A series of lockdown extensions and business resumptions
The sanitary curfew which started on 23 March at 20 00 hours was extended till 15 April 2020 at 20 00 hours. In a video conference, on the 10th of April, the Prime Minister of Mauritius announced that the lockdown was further extended to Monday 04 May 2020. As of the 15th of May some businesses resumed operations and groceries and other food stores were allowed to extend their opening hours to 8p.m. Few days before the lockdown was to be lifted, the curfew was extended to 1st June 2020. Schools, however, were to remain closed until 1st of August 2020.
15th May 2020 - No active COVID-19 Cases in Mauritius
In an announcement, the Ministry of Health and Wellness, Mauritius became Covid-free with no active cases in the previous 15 days. Mauritius is one of the countries in the Indian Ocean, where the progress of the Covid-19 pandemic has been controlled to less that 3% of the population infected. The COVID19 toll at that time was: 332 coronavirus confirmed cases, 322 recoveries and 10 deaths. Private and public sector employees could resume their work if they held a Work Access Permit (WAP).
18th May 2020 - Mauritius officially overcame COVID
As of Sunday, May 17, no new cases have been recorded in Mauritius for 20 days. Even if no case has been detected for 20 days, vigilance has not been relaxed and tests for the Covid-19 continued for all those who worked during the confinement period, including medical staff, police, and employees of grocery stores.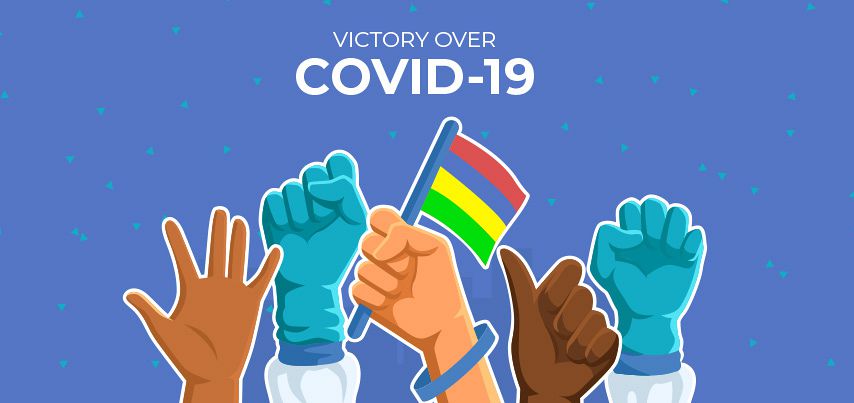 30th May 2020 - End of Sanitary curfew
Since April 26, no local cases of COVID-19 have been recorded in Mauritius. Hence the government removed the sanitary containment from May 31. However, physical and social distancing measures, daily screening of body temperature, cleaning and disinfection of premises or sites, use of hand sanitizers and the wearing of masks remain in force.
15th June 2020 - #MauritiusReOpening
Mauritius was proclaimed to be COVID FREE. The WTTC recognised the efforts put in by Mauritian authorities and communities in the fight against COVID19, and labelled Mauritius as a Safe Destination.
1st September 2020 to present - Phased reopening of Borders
The Prime Minister announced that the borders will be reopened in 3 phases for international travel. Repatriation of Mauritian nationals continued until the end of September. As of October residents and holders of occupational permits were given priority for travelling in under specific conditions. See below entry requirements.
25th January 2021
Following the spread of the new variant of the virus, the Mauritian Authorities have taken the following measures:
All travelers who come from or have been in transit in the following countries during the last 15 days will not be allowed to enter the Mauritian territory until 28th February 2021:
UK
South Africa
Japan
Brazil
26 January 2021- Mauritius launched its vaccination program
Frontliners like medical staff and other people at higher risk of exposure to the virus were given priority for the vaccine.
9th March 2021 - Second wave of the virus hit Mauritius
In an effort to control the outbreak of the virus, a temporary confinement has been placed until the 25th of March.
10th March 2021 - closure of international borders once again
International flight restrictions were extended to 25 March 2021. Passenger flights have been put on hold whereas cargo flights are still operational.
16 March 2021 - Mauritius resumes its vaccination campaign
The vaccination campaign was resumed. The Government aims to have at least 60% of the population vaccinated to achieve herd immunity.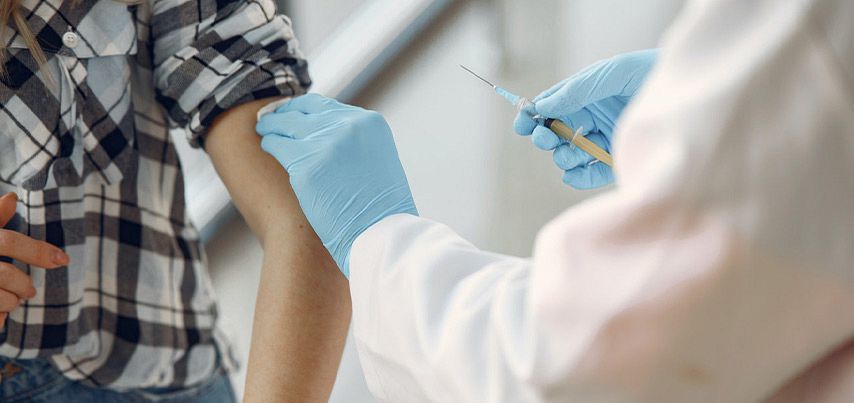 29 April 2021 - Mauritius announces the phased lifting of confinement as from 01 May 2021
Since the confinement was announced on 9th March 2021, only grocery shops and some essential facilities were running. The easing of the confinement was announced to begin on 1st of May with the reopening of more shops and less restrictions on movement. It was also communicated that the tourism industry would be resuming preparations for the planned reopening of borders by mid-2021.
11 June 2021 - International Travel announced to resume as from 15th of July
Mauritius will once again be welcoming international travellers as from 15th of July. Locals, residents and fully vaccinated tourists will be able to fly in again. A 2-phased reopening is scheduled with the first phase beginning on 15th July to 30th September and the 2nd phase to begin from October 1st.
The first phase will allow only fully vaccinated non-local and non-resident travellers (holding a negative PCR test result) to enjoy up to 2 weeks of a hotel holiday where they will be able to enjoy many hotel facilities and should they be spending over 14-days in the country, they will be able to explore the island post their hotel holiday. Children and anyone under 18 years of age will not require to be fully vaccinated, but have to produce a negative PCR test result.
24 August 2021 - Further easing out of travel protocols for vaccinated travellers as from September 1st, 2021
Mauritius has witnessed a successful rollout of the vaccination campaign with 60% of the population fully vaccinated! This success comes as a bearer of good news for the travellers as the travel protocols have been further eased out to prepare for the complete re-opening of the Mauritian borders.
As of 01 September 2021, guests will be able to spend 7 days quarantined in a hotel as opposed to 14 days. They will be having a PCR test done on the 7th day and once it comes out negative, they will be allowed to leave the hotel and enjoy their holiday discovering the island!