Mauritius Travel Entry requirements during COVID (updated 2021)
All you need to know about travelling to Mauritius amidst the COVID19 Pandemic
IMPORTANT NOTE: The content below was last updated on August 30, 2021.
Airlines flying to Mauritius
As Mauritius re-opened its borders in October 2020, only Air Mauritius (MK Flights) and Emirates Airlines (EK Flights) have been permitted entry on the island.
Both MK and EK provide meals on-board
Other popular airlines providing connection flights to the main airports from where there are departures to Mauritius are as follows:
Air France (Direct Flight to Mauritius)
British Airways (Direct Flight to Mauritius)
Kenya Airways (Direct Flight to Mauritius)
Turkish Airlines (Direct Flight to Mauritius)
Saudi Airline (Direct Flight to Mauritius)
FlyDubai (Connection Flight to Airport Terminals allowing flights to Mauritius)
Air India (Connection Flight to Airport Terminals allowing flights to Mauritius)
KLM (Connection Flight to Airport Terminals allowing flights to Mauritius)
Egypt Air (Connection Flight to Airport Terminals allowing flights to Mauritius)
Some airlines are not allowing carry-ons. Make sure you get all the information required before you travel or even book your ticket.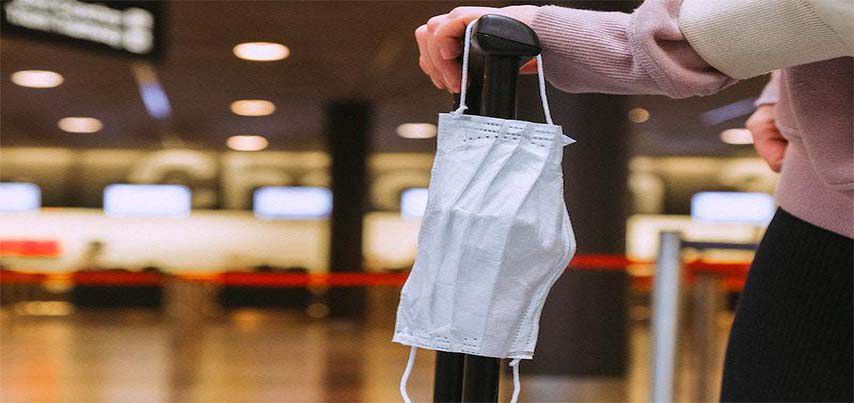 Airports allowing Departure to Mauritius
Many international airports have resumed their activities however not all of them provide departures to Mauritius.
Known airports which provide departure flights to Mauritius are:
Charles de Gaulle Airport - CDG (France)
Dubai International Airport - DXB (UAE/Dubai)
Heathrow Airport - LHR (London/UK)
Istanbul Airport - IST (Istanbul/Turkey)
Jomo Kenyatta International Airport - NBO (Kenya)
King Fahd International Airport - KFIA (Riyadh/Saudi Arabia)
IMPORTANT NOTE: The content below was last updated on March 24, 2021.
Travelling to Mauritius from Charles De Gaulle Airport
There are no restrictions while travelling on French territory during the day. However, from 16 January 2021, between 6 p.m and 6.00 a.m, a night curfew has been established. Travelling is limited to only those for imperative and professional reasons authorised by the French government.
To travel from France you must have:
a proof of travel (plane ticket)
the official travel authorisation downloadable from the French Ministry of the Interior website.
If you have to travel from Paris, a sworn declaration stating that you are not showing symptoms of Covid-19 infection
An exceptional travel certificate required for all air travel
Health documents (tests, dispensation, etc.) required by countries of arrival
Access to the Paris-Charles de Gaulle and Paris-Orly airports is reserved only for passengers, as well as people accompanying children traveling alone or under 18, people accompanying passengers with disabilities or vulnerable people.
Until further notice, except the following countries*, the French Government prohibits all travel outside the countries of the European Union, except for compelling personal, professional, family or health reasons.
*Countries for which compelling reasons are not required (from March, the 12th): Australia, Israel, Japan, New Zealand, Singapore, South Korea, United Kingdom.
Please note that Paris Aéroport has set up a Covid-19 testing center at Paris-Charles de Gaulle. Departing passengers must take an appointment online via doctolib.fr
Kindly note that any violation of travel bans is subject to a 135 euro fine.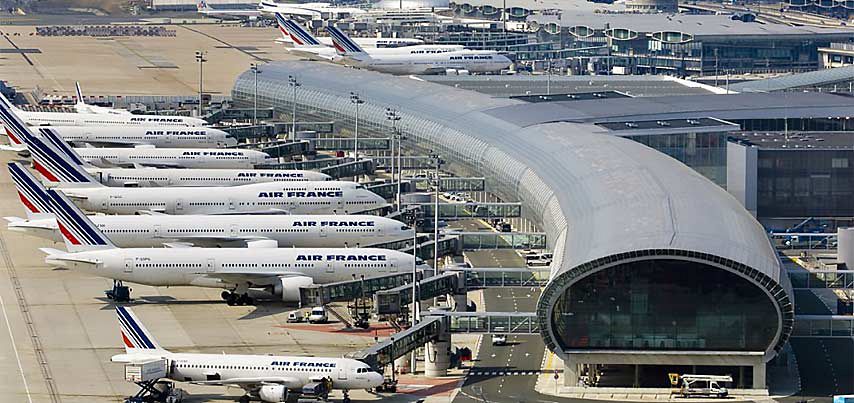 Travelling to Mauritius from Dubai Airport
Dubai airport is opened to international flights. The following conditions were established:
Passengers transiting through Dubai from the below countries** are required to present a negative COVID‑19 PCR test certificate for a test taken no more than 72 hours before departure, as well as to follow any requirements mandated by their final destination.
The certificate must be a Polymerase Chain Reaction (PCR) test. Other test certificates including antibody tests and home testing kits are not accepted in Dubai. The official test result should be printed out in English or Arabic.
Children under the age of 12 and passengers who have a moderate or severe disability are exempt from the COVID‑19 PCR test.
**Afghanistan, Angola, Argentina, Bangladesh, Brazil, Cambodia, Chile, Croatia, Cyprus, Czech Republic, Djibouti, Egypt, Eritrea, Ethiopia, Georgia, Ghana, Guinea, Hungary, India, Indonesia, Iran, Iraq, Israel, Ivory Coast, Jordan, Kenya, Lebanon, Malta, Moldova, Montenegro, Morocco, Myanmar, Nepal, Nigeria, Pakistan, Philippines, Romania, Rwanda, Russia, Senegal, Slovakia, Somaliland, Somalia, South Africa, South Sudan, Sudan, Syria, Tajikistan, Tanzania, Tunisia, Turkey, Turkmenistan, Uganda, Ukraine, Uzbekistan, Vietnam, Zambia, Zimbabwe.
COVID‑19 testing laboratories:
The UAE government has specified designated laboratories. You can either use the recommended laboratories in the list or any trusted and certified laboratories in your country of origin to get your COVID‑19 PCR test.
If you are flying from India, Pakistan, Nigeria or Bangladesh , you must get your certificate from one of the labs listed in the designated laboratories to be accepted on the flight.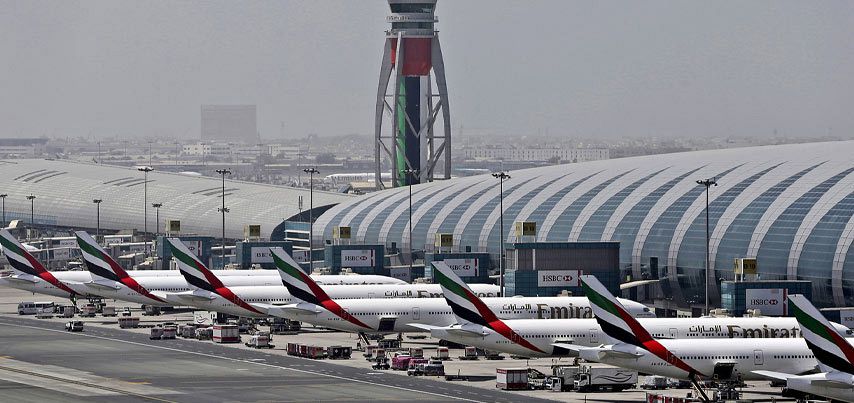 Safety practices when travelling
When travelling one should be even more cautious. Below are some sanitary practices which are highly recommended when travelling: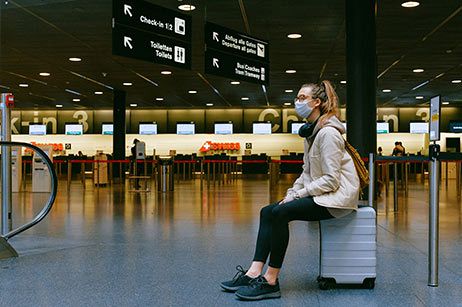 Maintain a distance of 6 feet (2 meters) with other people as much as possible.
Try to avoid contact with anyone who is sick.
Limit contact with frequently touched surfaces, such as handrails, elevator buttons and kiosks. If you must touch these surfaces, use hand sanitizer or wash your hands afterward.
Wear a face mask at all times.
Avoid touching your eyes, nose and mouth.
Cover coughs and sneezes or direct your coughs and sneezes to the inside of your elbow.
Wash and/sanitize your hands often. Especially after using the restroom, before eating, and after coughing, sneezing or blowing your nose.

Wash your hands often with soap and water for at least 20 seconds.
If soap and water aren't available, use a hand sanitizer that contains at least 60% alcohol. Cover all surfaces of your hands and rub your hands together until they feel dry.

Refrain from eating or drinking on public transportation. That way you can keep your mask on the whole time.