PLAY Mourouk Hotel – Rodrigues
| | |
| --- | --- |
| Location | Rodrigues |
| Operating Days | All Days |
| Duration | Flexible |
| Activity Time | Flexible |
Closed until further notice.
An Oasis of Luxury & Charm: PLAY Mourouk Hotel (Rodrigues) - Overview
Embark on an odyssey to PLAY Mourouk Hotel, the quintessential sanctuary for premier lodging on Rodrigues Island, hidden within the enigmatic embrace of Mourouk - a coastal jewel tucked away in the southeastern reaches.
Prepare to be enchanted by their splendid Rodrigues-style hospitality and the unmatched comfort the hotel offers.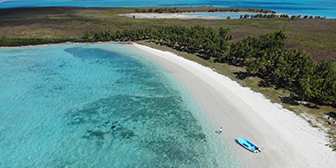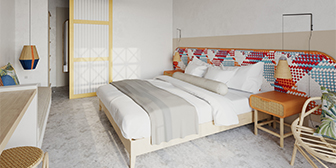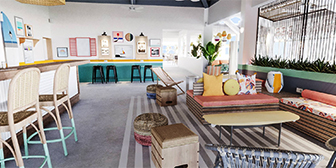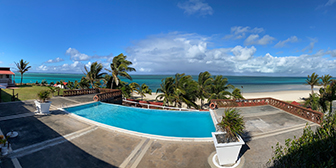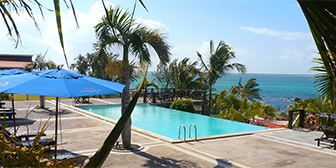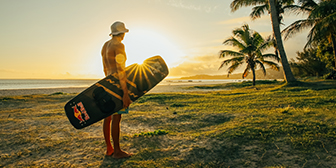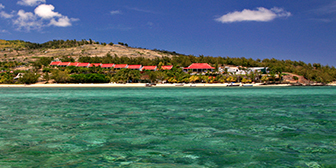 Highlights of PLAY Mourouk Hotel – Rodrigues
Premium beachfront location with panoramic views
Kitesurf paradise (Mourouk beach ranked in the Top 10 spots in the world)
Dine around possibility with Tekoma Boutik Hotel
Family friendly hotel including complimentary Mini Club & communicating rooms
Large offering of excursion & leisure equipment rental at the PLAY desk
Only hotel with a Family Villa offer in Rodrigues
Sustainable operations, Carbon Neutral & Digital Detox Stays available
---
PLAY Mourouk Hotel Stay in Rodrigues - Inclusions
Overnight stay in your selected room/villa
Half Board/Full Board meal plan as per selection
Complimentary tea & coffee
Access to the unique beach club
Access to swimming pool
Complimentary activities (beach tennis & beach volley, petanque, indoor board games, pool table, babyfoot, group fitness / yoga session, outdoor health track)
Access to the Boathouse & Kite Club
Kids' access to Miniclub
Free Wi-Fi in the lobby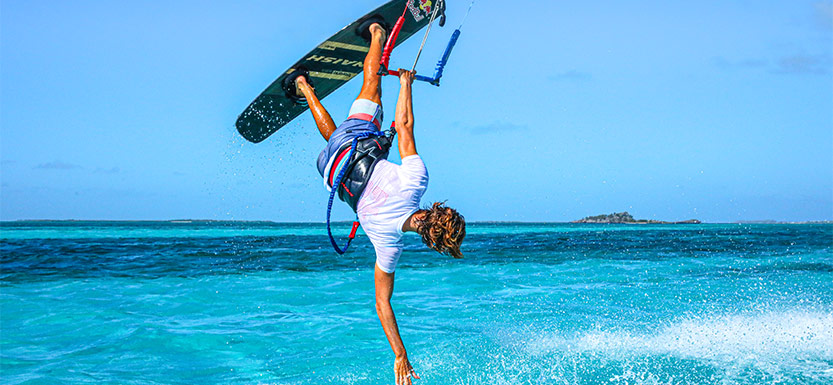 ---
| | |
| --- | --- |
| Check-in: | 14:00 |
| Check-out: | 12:00 |
| Sails Restaurant Opening Hours: | Breakfast Hours: 07:30 to 10:00 |
| | Dinner Hours: 19:00 to 22:00 |
| The Bar Opening Hours: | 10:00 to 00:00 |
| Salty Cabri Beach Club Opening Hours: | Lunch : 12:00 - 15:00 |
| Snack Offer: | 12:00 - 16:00 |
| Tea time: | 16:00 - 18:00 |
---
About your Stay at PLAY Mourouk Hotel - Rodrigues
Embark on a captivating odyssey that leads you to the very heart of premier hospitality on Rodrigues Island – welcome to PLAY Mourouk Hotel! As you set foot on this hidden haven, prepare to be mesmerised by the authentic Rodrigues-style hospitality that awaits you.
Indulge in a tantalising symphony for your taste buds, where vegetables are plucked straight from the hotel's garden and seafood arrives fresh from the azure embrace of the lagoon.
At PLAY Mourouk Hotel, dining is an experience to relish. Sails Restaurant offers buffet-style breakfast and dinner with a blend of local & international cuisines. The Bar ensures your glass is never empty, while Salty Cabri Beach Club presents a unique à la carte menu. And don't forget to mark your calendar for the special Lounge Sunset Session on Fridays and Saturdays – the perfect opportunity to soak in the Rodriguan sunset.
Speaking of your stay, choose from 65 inviting rooms and 2 villas; one with a private swimming pool and direct beach access. Each room is air-conditioned and thoughtfully equipped with complimentary tea and coffee facilities. Unwind, dine, and explore for an unforgettable stay in Rodrigues!
During your stay, an array of amenities awaits your enjoyment at PLAY Mourouk Hotel. . Revel in the privilege of residing within one of the most coveted kitesurfing havens or opt for a serene paddle in the lagoon or a convivial match of beach volleyball – a plethora of recreational choices awaits to captivate you.
As you bid farewell, you'll carry cherished memories and a yearning to return to this coastal haven in Rodrigues, where hospitality and nature combine to create an unforgettable escape tailored just for you.
Additional Info about the Rooms/Villas at PLAY Mourouk Hotel
The accommodations include Ocean View Rooms (32 m²) for couples or solo travellers, Ocean View Superior rooms (37 m²) with captivating ocean views, Beachfront Rooms with direct beach access, spacious Villa Hermitage (120 m²) for up to four adults, and expansive Villa Gombrani (235 m²) accommodating larger groups or families with a private swimming pool and stunning sea view.
Facilities & Services at PLAY Mourouk Hotel – Rodrigues
Family-friendly resort
Restaurants & Bar
Swimming Pool
Boathouse & Kite Club
PLAY desk
Wellness Cabin
Complimentary activities
Free Wi-Fi
Room or Villa Accommodation
Entertainment
Miniclub
Conference Room
About the Miniclub
The Miniclub at the hotel operates from 8:30 AM to 4:30 PM, providing a range of facilities for children aged 3 and above.
Services & Facilities:
Nap room
TV & games
Outdoor group activities
Lunch facilities & babysitter available at an extra charge
About the Boathouse & Kite Club
The Boathouse & Kite Club operates from 9:00 AM to 5:00 PM, offering a variety of water activities, with the assistance of a security boat and individual lessons.
Activities available:
Kitesurfing
Windsurfing
Snorkelling
Kayaking
Scuba-diving (onsite)
---
Closed until further notice.
Please contact us on +230 269 1000 or +230 5257 5757 to check for availability before proceeding with the booking.