Private Overnight Catamaran Cruise- West Coast
| | |
| --- | --- |
| Location | South West |
| Operating Days | All Days |
| Duration | 22 hrs |
| Activity Time | 17:00 - 15:00 |
| Transportation | Offered as Supplement |
| Comment | The overnight cruise can accommodate a maximum of 4 people |
Activity Time
17:00 - 15:00
Transportation
Offered as Supplement
Comment
The overnight cruise can accommodate a maximum of 4 people
This Activity Is Not Operational Until Further Notice
Private Overnight Catamaran Cruise- West Coast Overview
If you're looking for a perfect retreat with nothing but the ocean between you and the horizon, then this exclusive overnight catamaran cruise is for you. This will be the ideal cruise choice for those looking for an intimate and romantic cruising experience in their own private-exclusive catamaran.
This private catamaran is ideal for a special romantic evening or to celebrate a unique occasion. Beautiful surrounding views and a relaxed vacation ambience only serve to add to the enchantment and enhance the romantic feel. Sail on the calm waters of the west coast and admire the stunning sunset far on the horizon while benefiting from maximum comfort.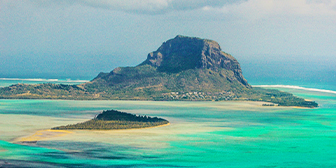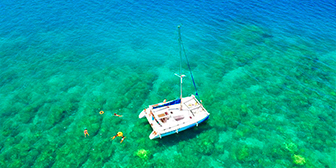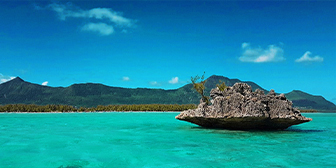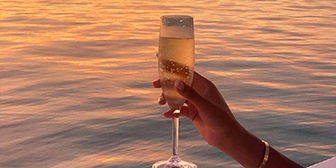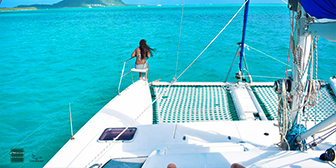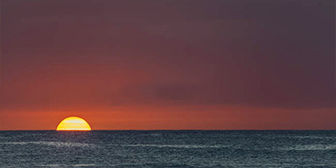 Highlights of this package:
22 hours Private Catamaran Cruise for you exclusively
Cruise along the west coast of Mauritius
Spectacular panoramic views, including sunsets and sunrises
Complete meals served on-board the catamaran
All inclusive drinks: Alcoholic and Non alcoholic beverages
Spending the night in maximum privacy onboard a private catamaran
Snorkeling in the lagoon (offered during morning)
Visit of Crystal Rock and Benitiers Island for some leisure time
---
Private Overnight Catamaran Cruise- West Coast inclusions:
Overnight Exclusive Cruise on Fully equipped Catamaran
All-inclusive Package with Overnight stay on the Cruise
Visit to Ile aux Bénitiers and view of Crystal Rock
Unlimited drinks throughout the cruise
Starlight Dinner served onboard
Breakfast served onboard
BBQ lunch served on-board the catamaran
Facilities onboard (Cabin, bathroom, deck, lounging area)
Snorkelling break near reefs
Note: Snorkeling equipment is not provided due to sanitary measures. Clients are requested to bring their own - mask,snorkel and fins.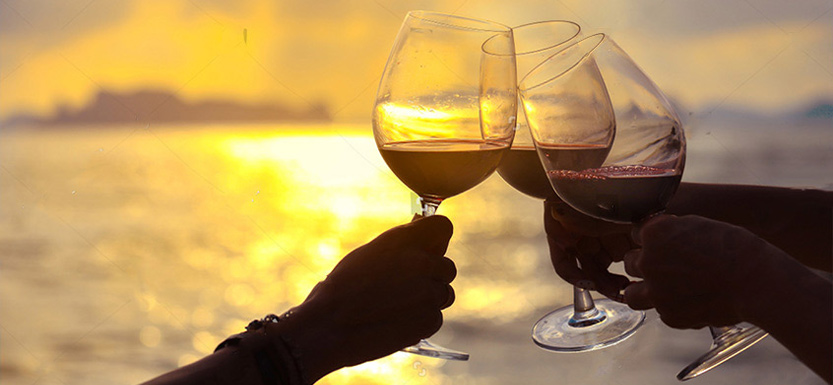 ---
Riviere Noire - Black River Village
| | |
| --- | --- |
| Duration: | The duration of this trip is 22 hours |
| | The Catamaran cruise is operational all days |
| Departure Time: | 17:00 from Le Morne Anglers Club Jetty, Black River |
| Return Time: | 15:00 at Le Morne Anglers Club Jetty, Black River |
---
Private Overnight Catamaran Cruise- West Coast
Enjoy a Private, Overnight Catamaran Cruise including all meals and a Benitiers Island Retreat
Embark on the Luxury Catamran and enjoy an amazing sunset, exquisite diner and peaceful overnight experience on-board.
This exclusive overnight catamaran cruise is all about intimacy, romance and VIP treatments. For a more pampering time, a professional team will accompany you during your trip to ensure that you spend real special moments onboard. They will attend to each and every need of yours.
This package is an all-inclusive package, where all meals and drinks will be taken care of. Enjoy a sumptuous dinner in the evening, as you watch the sun go down and spend a relaxing night in this magical setting to rejuvenate yourself. You will have exclusive use of the luxury vessel until the following day. After a delicious breakfast served on board, you will get to discover the marine ecosystem through a fun snorkelling session, followed by a visit to Crystal Rock and Benitiers Island. You will also relish a delicious lunch onboard before bidding goodbye to this amazing experience.
About the Exclusive Overnight Catamaran Cruise including Snorkelling + Visit to Benitiers island
Day 1
You will be warmly welcomed aboard the private catamaran departing at 17h00 from Black River. Get an up-close authentic experience of the trademark Mauritian hospitality while cruising along the magnificent West Coast.
There's something absolutely magical about snuggling up with your special someone and taking in some of the most breathtaking views nature has to offer. This intimate cruise gives you the chance to admire stunning views of the sun dipping into the sea and lighting up the horizon in a whole spectrum of red, pink and orange shades. Marvel at the magnificence of the bay at dusk and share this special and unforgettable moment with your loved one.
As part of this package, you will get to enjoy a delicious dinner aboard the luxurious private catamaran in Black River Bay. Between bites, you can gaze out at the bay of the West Coast, basked in the moonlight.
The starlight dinner menu is the perfect match to your night under the stars. Enjoy a choice of grilled vegetables, kebab and smoked marlin to complete your evening. You will be able to spend quality time with your friends or partner, watching the starry night sky from the catamaran's deck, all while a dedicated, friendly crew ensures you have a fantastic time onboard.
Day 2
After a delicious breakfast, giving you an energy boost for the day, get ready for your enriching snorkelling experience. As you dive in the crystal-clear waters of the Indian Ocean, you will come across shoals of angelfish and clownfish and other colourful species as well as a diverse range of vibrant corals. Discover the abundance of marine life and encounter fascinating creatures on your underwater trip.
After exploring the underwater treasures, you will head towards Île aux Benitiers, a coral sand island off the South West coast of Mauritius. On the way to the island, you will be able to spot Crystal Rock, a well-known natural formation that can be seen off the South West Coast. It is a piece of coral reef which is shaped like a diamond and with the Le Morne Brabant in the backdrop and the turquoise blue ocean, the Crystal Rock is simply breathtaking and makes for some great photos.
Île aux Benitiers is a little relaxing haven of 2 km long and 500m wide. It offers you a fine white sandy beach, exotic coconut and casuarina trees, along with the incredible backdrop of the majestic Le Morne Brabant. Enjoy swimming in the turquoise blue sea, or snorkel and discover marvelous marine life. Chill and relax under the pleasant warm sunlight, and let go. To the northern end of the main island find small colonies of migratory birds where you can click some unique pictures.
Your trip will end around 15h00, back at the dock of Black River.
About the Catamaran
A luxurious 38 feet catamaran offering comfort and space along with numerous other features. A sunshade is part of the catamaran for you to protect yourself from the elements of nature. Also, you can enjoy some music played on a Hi-Fi Stereo (MP3).
Onboard Facilities:
Luxurious Catamaran 38 Feet (Margy Rose)
Lounge-Dining Area
3 Luxury Cabins
Bathroom
Shower
---
We suggest you to bring the following:
Hats
Spare Clothes
Extra sun block cream for sun protection
Camera
Swimsuits
Towels
---
Private Overnight Catamaran Cruise - Food & Beverages
---
| Private Overnight Catamaran Cruise - West Coast | |
| --- | --- |
| Boat Charter (excluding Food & Beverages) | 895 Euros |
| Supplement for Overnight Dinner Menu + Breakfast + Lunch + Drinks | 85 Euros |
| Supplement for Overnight Dinner Lobster Menu + Breakfast + Lunch + Drinks | 115 Euros |
---
This Activity Is Not Operational Until Further Notice
Please contact us on +230 269 1000 or +230 5257 5757 to check for availability before proceeding with the booking.