Shark Diving at Snake Island & Round Island
| | |
| --- | --- |
| Location | North |
| Operating Days | |
| Duration | 6 hrs |
| Activity Time | 08:30 - 14:30 |
| Comment | Participants must hold a valid Scuba Diving Certification for Diving Activity. Divers should be experienced with Level One and should send their log book before booking the activity. |
Activity Time
08:30 - 14:30
Comment
Participants must hold a valid Scuba Diving Certification for Diving Activity. Divers should be experienced with Level One and should send their log book before booking the activity.
Shark Diving at Snake Island & Round Island - Overview
Other than leisure activities, Mauritius Attractions offers professional sports that gather qualified people from all over the world, like this Shark Diving trip. This time, we're taking you to the northern region, off the mainland, at the Round & Snake Islands. Shark diving is a thrilling activity with a good boost of adrenaline for adventurous certified divers.
Mauritius, having one of the most lucrative beaches and marine life around the globe, promises a highly exciting experience in its ocean around the island. You are guaranteed a memorable experience with highly qualified instructors and of course with full consideration of your safety during the activity.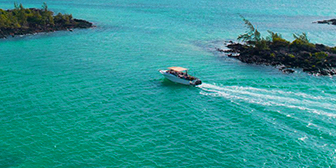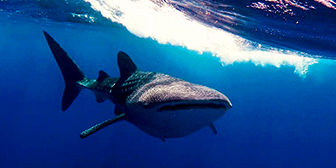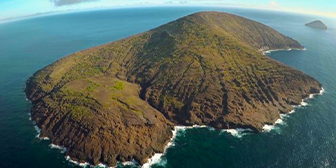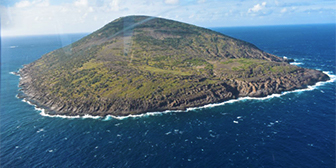 Highlights of this activity:
Embark on a once in a lifetime diving experience in one of the most beautiful underwater universes of the Indian Ocean
Enjoy a boat ride in the northern waters of Mauritius and view the unique birdlife & lush flora at Round & Snake Islands
Get ready for an exhilarating shark diving experience & come face to face with the most feared ocean predators in a totally safe way
Encounter different kinds of reef sharks (grey, black tip and white tip) swimming freely in their natural habitat
Observe eagle rays, barracudas & other marine species while diving freely around
Explore the marvellous unique underwater sites around the northern region with 2 dives
Enjoy a free transfer in the north, ranging from Grand Baie to Grand Gaube (upon request)
---
Shark Diving at Snake Island & Round Island - Inclusions
Boat Trip to diving sites
View the beautiful Snake Island & Round Island
Scuba diving expedition at 2 of 3 sites (2 Dives with an hour surface interval)
- Drift (Cathedral)
- Wall (The big Wall)
- Canyon (Snake Canyon)
Get to see sharks from up close in their natural habitat
Discover the amazing marine life at the coral reefs
A light meal; lamb sandwiches, apple pie, beers & veg option
Professional & qualified instructor by your side at all times
Diving and safety equipments needed for the dive
Free hotel transfer in the north upon request (Grand Baie to Grand Gaube)
Note: This activity is offered once a week, on a shared basis only.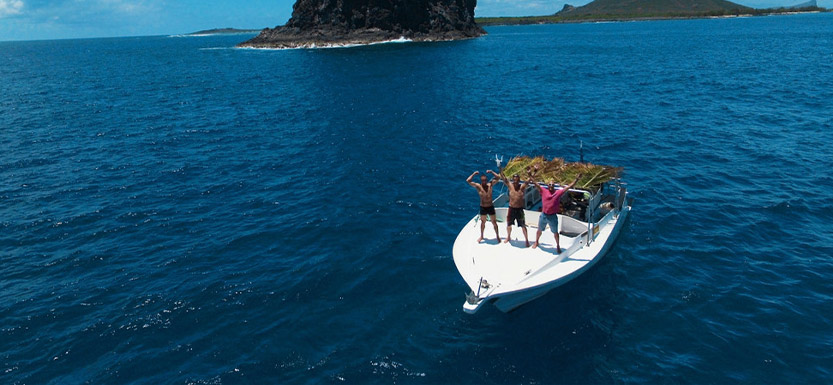 ---
Transportation & Driver Details
A free transfer can be organised from your location if you are in the north (Grand Baie – Pereybere – Bain Boeuf – Grand Gaube). Otherwise transport is available for an additional supplement and will include pick up and drop off from any hotel / place of accommodation in Mauritius.
Car Capacities
You can choose from a selection of vehicles types:
Family Car - Up to 4 passengers
6 Seater vehicle - Up to 6 passengers
Minivan - Up to 10 passengers
About the Drivers
All drivers speak fluent English and French (Upon special request we can organise drivers who speak additional languages). The drivers, citizens of Mauritius, will be happy to provide you with information about Mauritius and each of its sights.
All drivers are very professional, time efficient and friendly. There is high emphasis on being always on time and providing reliable devoted service to customers.
---
Anse La Raie, Northern Region
Start & End times:
(*Note: May be later between July & October in case humpback whales are spotted)
| | |
| --- | --- |
| Starting time: | 08:30 |
| End time: | 14:30 |
| Duration : | 6 hours* |
---
About the Shark Diving at Snake Island & Round Island
Shark diving, an exquisite diving experience for the marine enthusiasts. An experience triggering adrenaline rushes, to satisfy the most adventurous divers. You will dive together with sharks while enjoying the unique sights of their natural habitat, as well as the preserved Snake Island and Round Island.
Both of these neighbouring islets are nature reserves that boast incredible endemic vegetation and rare fauna that can't be found elsewhere in the world! Marvel at the uniqueness of these islets and their rich surroundings, which are known to be among the best diving sites in Mauritius. The less experienced divers are advised to have a diving trip beforehand to assess their skills and capability.
Enjoy the warm waters with rich marine life, coral reefs visited by schools of fish and eagle rays, king fishes and a variety of sharks while diving freely and feeling secured by the presence of the most qualified diving instructors. Even without fishes, the scenery is awesome! This is your moment, enjoy it as much as you can.
Shark Diving at Snake Island & Round Island - The Experience
Begin your once in a lifetime diving with sharks experience early in the morning. You will embark the boat at 8:30 in the north, at Anse La Raie. As the boat departs from the shore, you will head towards the deeper blue ocean. The closer you get to the diving sites, the harder your heart will pound in excitement, so until then, breathe in the crisp fresh marine air and soak in the sun.
Certified divers will be able to do 2 dives, with an hour of surface interval - the first one at the Cathedral diving site and the second one will depend on sea conditions and what has been seen. The guides will let you know when you are nearing the sites so you can gear up in anticipation. Generally, the visibility is phenomenal with at least 20m, an average of 35m and often more than 50m! However, since currents and swells are often encountered, this sport diving activity can be rough sometimes - it is recommended that divers are experienced in Level 1 Diving to avoid any difficulty.
Get transported by the tide with a Drift Dive at the Cathedral, opt for a Wall Dive along the edges of coral reefs at The Big Wall or choose to Canyon Dive at the Snake Canyon. When you reach the diving site, the boat engine will be switched off and your captain will give you the greenlight about when to dive.
Once under water, when the only sound you can hear is of your own heartbeats, you will be mesmerised by the beauty of this underwater scenery unfolding in front of your eyes. Colourful fish of all sizes will be swimming around you and with luck, you will eventually see the animals you made this trip for, the incredible grey reef sharks, white or black tips sharks. You may possibly encounter other shark species as well as barracudas, eagle rays, king fishes, groupers and many more. When it is time to make your way back up, the guide will let you know.
Back on the boat, while you try to regain composure and still try to figure out whether it was all a dream, you'll get light snacks ready for you. Savour delicious sandwiches followed by a decadent apple pie to satisfy your sweet tooth, paired with a refreshing beer to quench your thirst. You can even request for a veg meal if that's what you prefer. Moreover, soft drinks, coffee, tea and cookies are served on board.
Gaze at the vast sea on your way back, revelling in this sensation that you have never felt before. Soak in the salty scent, feel the warm sun rays brush against your skin, let the cool wind blow in your hair and listen to the gentle sound of waves while you contemplate the magnificent seascape. From start to finish, this trip will surely leave a mark on your heart.
About Sharks in Mauritius - Shark Diving at Snake Island & Round Island
Grey Reef Shark
The Grey Reef Shark, also known as the Bronze Whaler Shark, Short Nose Blacktail, or Carcharhinus Amblyrhynchos, is a beautiful medium sized shark which can be distinguished from other sharks by the plain white-tipped dorsal fin and the dark tips on all other fins.The Grey Reef typically grows no larger than 2.5 metres (8 feet) and 35 kilograms (77 pounds) in weight. This species can live to about 25 years of age. What really sets this shark apart is its keen sense of smell.
This is a very social species, often seen building "schools" of more than 100. They are active both during the day as well as at night. Social hierarchies and dominance varies depending on the habitat of various shark populations, but a social structure is almost always apparent.
Black Tip Shark
Also known as the Carcharhinus Limbatus, black tip sharks are relatively smaller when compared to other sharks, reaching an average of 1.5m (5 ft) and 18 kg (40 pounds). They owe the name to their black tipped snouts and dorsal fins, which have made them quite a sight for fellow shark lovers and marine biologists. Black tip sharks are usually found in warm, shallow waters in large groups, with a strong sense of hierarchy. Their hunting behaviour is highly energetic and athletic, with the ability to catapult themselves out of the water to hunt. The prey are often small fish such as sardines, rays, herrings and groupers. However, their hunting nature might be one of the reasons for shark attacks.
That said, since they black tip sharks are inclined to stay in shallower waters, identifying them would be fairly easy. Despite the common attacks, the result is mostly minor wounds, nonetheless, an unbitten human is always better than a shark victim!
White Tip Shark
The Whitetip Reef Shark is also known as the Triaenodon Obesus. Along with the Blacktip Reef Shark and Grey Reef Shark, it is one of the most frequent sharks in the Indo-Pacific. This species is easily spotted due to its curious, irregular, and waving swimming style and of course, the white tip on its dorsal fin.This amazing fish is a very slim species. At most, it grows to about 2.5 metres (8 ft) and weighs up to 20 kilograms (44 pounds). With its slender shape, grey complexion and pronounced gills, this creature of the sea is hard to miss.
The Whitetip Reef is a very social fish. They often lay on the ground in large groups. Many divers who see this phenomenon say it looks like a bunch of logs lined up side by side. This generally is not a territorial species, although they often spend many months in the same area.
About the Islets in Mauritius - Shark Diving at Snake Island & Round Island
The Round Island
Situated 22.5 kilometres from the North-Eastern Coast of Mauritius, the rich ecological reserve Round Island is the second largest off-shore islet of Mauritius. Round Island is known for being home to diverse species of flora and fauna such as palm trees, hardwood trees, sea birds including Wedge-tailed Shearwater, Red-tailed Tropicbird, White-tailed Tropicbird and reptiles which consists of the Round Island day gecko, Round Island skink and Round Island Boa, along with other species that are endemic to Mauritius.
Snake Island
Just some 2.5 km North of Round Island is the volcanic Snake Island. The island is largely covered by bare rock reaching 162 m in elevation and has mostly steep sides. Due to its diverse and unique seabird fauna compared to the other nearby islets, Snake Island is classified as a protected area for environmental conservation. Total seabird numbers are approximately 250 - 350,000. There are populations of Bojer's skink, as well as reports of large centipedes, unidentified large "tarantula" spiders and the Snake Island Night Gecko; the last two of these species may be confined only to Snake Island.
The marine life is generously abundant and serves as one of the best spots to dive and snorkel. You will certainly encounter interesting aquatic animals including the sharks which are likely to be less aggressive.
About the Diving Centre
Founded in 1999, the Diving Centre offers great dives, from beginners to certified divers off the north coast and around Mauritius' Northern islands.
The team includes dedicated dive masters and instructors with years of PADI, SDI and First Aid expertise. It's one of the few clubs in the north to operate from a jetty located only 10 metres from all equipment, avoiding any unnecessary effort! An independent comity checks all first aid equipment every 6 months, so can be sure that you are in good hands.
The diving centre is part of the MSDA (Mauritius Scuba Diving Association), who provide a quality label to the diving centre in accordance with international regulations and also work on reef conservation with the Reef Conservation Association.
Diving journalists, including Scuba People - a popular online diving magazine and blog, often choose this particular diving centre for their numerous diving expeditions, training and fun dives. All trips are out of the lagoon with an impressive visibility (min 15m, average 25m and sometimes more than 50m) where one can discover a very wide marine life and beautiful corals.
The diving centre will do their very best to welcome you and cater to your expectations and skill level.
The equipment:
75 Tanks available from 6L to 15L steel tank (DIN & INT)
20 Regulators available: Scubapro
30 BCD available: ScubaproT-One
50 Wetsuits available: XXS to XXL 3mm shorty, 3mm long, 5mm long
80 Fins available: sizes 25 to 47
30 Masks available: Different sizes
About the Boat
Embark on a comfortable 10-metre long and 4-metre wide boat with 150 HP engines, built for divers. Moored at the jetty located just in front of the diving centre, the boat (Legend 32'') can accommodate up to 20 people.
Equipped with a GPS, sonar, shower, shade cover and a big oxygen tank, it offers you plenty of space to store your equipment. Entering water is made easier thanks to the two platforms located right at sea level and climbing can be done fully equipped thanks to the ladder tree.
All the dive guides are equipped with Dive Alert and a Nautilus Lifeline (Underwater GPS) to call the skipper in case of emergency.
---
Towels

Hats

T-shirts

Extra sun block cream for sun protection

Cameras or underwater camera

Swimsuits

Divers must bring their log books and diving qualification certificates.
---
Shark Diving at Snake Island & Round Island- Menu Inclusions
---
| Shark Diving at Snake Island & Round Island | |
| --- | --- |
| 2 Tanks Dives (Equipment included) + Lunch and Soft Drinks | 175 Euros/ Pax |
---
Booking Attributes