Shark Encounter & Visit to the Odysseo - Oceanarium
| | |
| --- | --- |
| Location | North |
| Minimum Age | 12 |
| Operating Days | Tuesday, Thursday |
| Duration | Flexible |
| Activity Time | Flexible |
| Transportation | Offered as Supplement |
| Comment | This activity is not meant for physically challenged persons or pregnant women. |
Operating Days
Tuesday, Thursday
Transportation
Offered as Supplement
Comment
This activity is not meant for physically challenged persons or pregnant women.
Shark Encounter & Visit to the Odysseo - Oceanarium - Overview
If you were looking for a unique adventure away from the famed Mauritian beaches, nothing can beat an exhilarating encounter with sharks! Mauritius Attractions brings you this exciting deal at the first ever Oceanarium in the Indian Ocean- an unmissable opportunity to come close to sharks in a massive outdoor pool without the need to dive deep in the mysterious ocean.
Swim in a pool of wonder and feel the intense thrill of being surrounded by the notorious creatures. At first it might be spine chilling, but eventually you'll feel a magical connection as you observe them from up close and expand your knowledge on them. As part of this package, you also get to discover other marine life, set in distinctive zones of the Oceanarium. So, immerse yourself in the heart of biodiversity and explore this rich ecosystem only at Odysseo.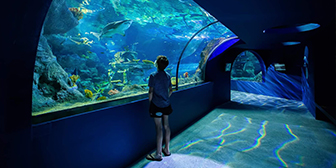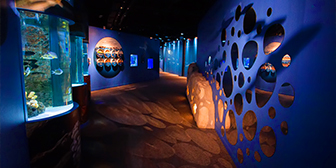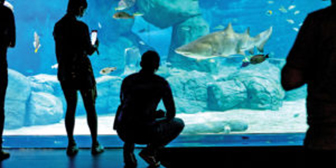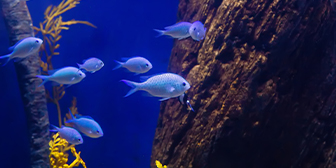 Highlights of this Activity:
Visit the largest oceanarium in this part of the Indian Ocean and the first of Mauritius
A once in a lifetime thrilling encounter to swim with Zebra Sharks
Gain interesting insights on sharks while in complete safety with an Expert Guide
Get access to the full visiting space of Odysseo Oceanarium, spread over 5500 sq metres
Explore multiple underwater universes in over 45 aquariums
Discover over 200 colourful marine fauna and flora species
Learn more about the marine world with interesting info panels and peepholes
---
The Shark Encounter & Visit to the Odysseo - Oceanarium includes:
Entrance ticket to the oceanarium
90-minute shark encounter
Complimentary welcome drink
A security briefing before shark activity
Experienced guides to give insights on sharks throughout the tour
Diving and safety equipment (shorty wetsuits, boots, snorkelling equipment)
Visit to all the Oceanarium zones (self-guided)
Free onsite locker
Access to the gift shop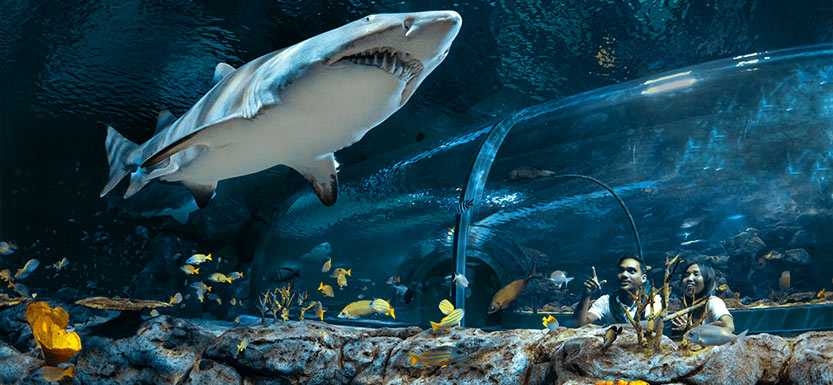 ---
Transportation & Driver Details
Transport is available for an additional supplement and will include pick up and drop off from any hotel / place of accommodation in Mauritius.
Car Capacities
You can choose from a selection of vehicles types:
Family Car - Up to 4 passengers
6 Seater vehicle - Up to 6 passengers
Minivan - Up to 10 passengers
About the Drivers
All drivers speak fluent English and French (Upon special request we can organise drivers who speak additional languages). The drivers, citizens of Mauritius, will be happy to provide you with information about Mauritius and each of its sights.
All drivers are very professional, time efficient and friendly. There is high emphasis on being always on time and providing reliable devoted service to customers.
---
Port- Louis, North Region
| | |
| --- | --- |
| Operational Days: | Tuesdays and Thursdays |
| Odysseo - Oceanarium Visit Time : | 09:00 - 17:00 |
| Shark Encounter Activity Time | 14:00 & 15:00 |
| Shark Encounter - Duration | 90 Minutes |
| Oceanarium Visit - Duration | Flexible |
---
About the Shark Encounter & Visit to the Odysseo - Oceanarium
Get ready for a fascinating time at Odysseo, the largest oceanarium of the Mascarene Islands. As part of this package not only will you get to discover the different aquatic and marine species but fulfil a lifelong dream - swim with sharks! A real treat for animal and sea lovers. For those who love marine biology and biodiversity, this is the best place to visit.
Your enthralling experience at Odysseo Oceanarium begins with a refreshing welcome drink, followed by a security briefing by the expert team before going in the water. After that, all that's left to do is gearing up and setting out on this thrilling yet surreal journey. All necessary equipment for this unique shark experience will be provided, including a wetsuit and diving gear - making for a hassle-free activity, but you can choose to bring your own gear too.
In these 90 minutes of a guided encounter with the sharks, indulge in the enormous outdoor pool, home to the impressive cartilaginous fish. This is a dream come true for passionates of the aquatic creatures, seeking an adrenaline-filled, immersive experience.
Set aside the fear and let your body glide along the pristine waters, mimicking the graceful movements of the Zebra Sharks- Stegostoma Tigrinum. Seize this unique chance to observe their behaviour and their elegant way of moving around. Harmless to humans, they can be approached very closely if you are respectful.
This activity offers you a whole new perspective on these misunderstood animals; how they feel threatened, as well as ways to protect them and make them feel safe. In certain regions, the Zebra Sharks are in danger of extinction because they are fished uncontrollably for their meat. Despite all the horrifying shark attacks we've heard of, or how terrifying they seem to be, they are, after all, just trying to survive.
No need to rush back home once your shark experience is over, since you also get access to visit the whole Odysseo Oceanarium. Odysseo is the first oceanarium in Mauritius and in the Indian Ocean. With its 5500 m2 of visiting domains, the oceanarium showcases some 45 different aquatic habitats comfortably hosted in 2000m3 of clear water. Get ready to encounter some 200 species (3,500 specimens at the opening) of the Indian Ocean.
Classified in different zones, each domain including the Lagoon, mangroves & beaches, Inland, The Coral Reef, The Open Sea, The invertebrates' world and the Sub Oceanic View, is dedicated to specific categories of marine life, with info panels allowing you to self-educate.
This spectacular Oceanarium awaits you with brightly coloured aquatic fauna and flora set in a fantastic replica of the ocean- amazing panoramic views guaranteed! Don't forget to click as many pictures as possible so you can cherish these beautiful moments forever.
About the Odysseo - Oceanarium
Welcome to the largest oceanarium in the Mascarene Archipelago and the first of its kind in Mauritius. Over and above the richness of its onsite aquariums, Odysseo is a place where you can have fun while learning and educating yourself. The goal is to fill your eyes with wonder while expanding your environmental consciousness.
The oceanarium showcases 45 habitats of different sizes and shapes, with a total capacity of 2,000 m3 of water (1,500 m3 being in the main aquarium). Visitors will encounter some 200 species (3,500 specimens at the opening) of the Indian Ocean.
Odysseo's purpose is not only to create wonder for visitors but also to awaken their curiosity and desire to learn more. We are all citizens of the ocean and it is important to understand the essential role it plays in maintaining the equilibrium of our planet! The ocean has so much to offer and we all have a role to play in its protection. Together, let's protect and save our ocean and planet!
Dining at Odysseo
A food-garden, accessible exclusively to visitors of the oceanarium, is located outside the main building and stands about halfway on the visitors' path across the oceanarium. Ideal for those who want a quick bite with quick service and 80 seats, the food area is the perfect spot to take a small break.
Special Amenities
At Odysseo, everyone can explore and learn. Visitors with reduced mobility can also enjoy all the wonders of the ocean through special amenities. Nursing and baby changing rooms are available to facilitate the visit of families with young children.
Gift Shop
Be sure to mark your experience with a souvenir from the gift shop. The gift shop is accessible when leaving the building and offers a number of souvenirs such as plush toys, t-shirts, books, educational games on the marine environment, goodies, jewels, etc.
---
Swimwear

A towel

Flip flops

Camera

Prescription goggles or contact lenses (if visibility is impaired)
Note: Dive equipment is provided but you can choose to bring your own Wetsuit and Snorkelling equipment if you wish.
---
| Shark Encounter & Visit to the Odysseo - Oceanarium | |
| --- | --- |
| Visit to the Odysseo | Included in price |
| Shark Encounter | 89 Euros / Pax |
---
Booking Attributes