Small Car Rental in Rodrigues
| | |
| --- | --- |
| Location | Rodrigues |
| Operating Days | All Days |
| Duration | Flexible |
| Activity Time | Flexible |
| Comment | Please contact MauritiusAttractions before payment to confirm the car availability. |
Small Car Rental in Rodrigues
Renting a car is a great way of making the most of your holiday in Rodrigues. Having your own means of transport will allow you to fill your holiday with plenty of activities all around the island, without worrying about time constraints or distance. You will have the freedom of going anywhere you like whenever you please. Without your personal vehicle, you would face limitations while planning your day.
Since there are not many public modes of transport on the island of Rodrigues, you would have to rely on the existing public transport bus service. However, this is not recommended as the irregular frequency of the buses can be troublesome. Planning your activities for the day according to an inconsistent bus schedule can be highly inconvenient and time consuming.
With a personal car, you will able to get around the island at your own convenience and pace. You may thus freely explore more than the sites located within walking distance of your lodging. Furthermore, driving around the island will give you the beautiful opportunity of admiring the amazing picturesque sceneries of Rodrigues.
You will have at your disposal either a Nissan Micra or a Kia Picanto. The two compact vehicles are unobtrusive and highly practical. They both come with manual transmission and sufficient storage space. Have a fun time exploring the beautiful island of Rodrigues with your compact car.
---
More Information about the Small Car Rental in Rodrigues
The small car rental offer includes a choice of 2 practical, compact cars with an easy drive and comfortability.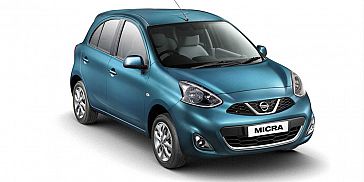 Nissan Micra or Kia Picanto:
Transmission: Manual
Fuel: Unleaded petrol
Number of seats: 4 Pax
Storage space: 2
Number of doors: 5
Air Condition
Radio with CD
---
Comments
Operating Days: All Days
Duration: Flexible
Minimum age required: 18 years
Free delivery at the airport or your hotel/lodge
Reservation:
Please contact MauritiusAttractions before payment to confirm car availability
After payment, phone for reservation, minimum 72 hours in advance
Note:
Licence must be shown upon delivery
No deposit is needed but you are responsible for proper and secure use of the vehicle. In case of accident or damage, you will be obligated to pay the insurance excess.
---
Prices