Visit to Grand Bay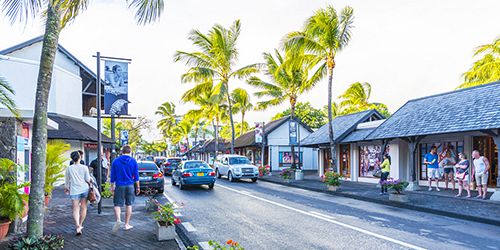 | | |
| --- | --- |
| Location | North |
| Operating Days | All Days |
| Duration | Flexible |
| Activity Time | Flexible |
| Transportation | Offered as Supplement |
"
Did you know?
Not sure how to get around the island? Check our
Mauritius Car Rental
offers and benefit from a reliable car rental services in Mauritius for the most attractive rates.
About Grand Bay
Grand Bay is a lively coastal village, in the north of Mauritius with a multiplicity of bars, restaurants and resorts bordering expansive white sandy beaches.
Grand Bay (also known as Grand Baie), is a seaside village with a large tourist beach in the district of Rivière du Rempart at the north of Mauritius. It is an ideal location to visit anytime of the year, with warm summers and mild winters. It allows visitors to enjoy the sun, calm sea and the beautiful beaches for sun bathing and swimming. From fun activities to sightseeing, there is so much to do in Grand Bay.
Today, this resort town is the most popular holiday destination in Mauritius. It is the perfect place to enjoy water sports as well as cruises in the clear waters of the Indian Ocean. The Grand Bay public beach is situated at the very center of Grand Bay and it is impossible to miss. The very active boat and catamaran traffic inside the bay should make for an interesting sight. You can also enjoy range of facilities offered on and alongside the beaches such as fresh juice stands, fast food stalls, beach restaurants and many more.
Grand Bay also offers a large choice of fashion and craft shops, hotels and restaurants. You can find in traditional local shops, some operating for almost 50 years, alongside modern shopping centers and global brand shops. Considering the variety of shops and shopping complexes, Grand Bay is definitely a top shopping destination for clothes, jewelry, textiles and for souvenirs.
---
About Shopping in Grand Bay
If you wish to do some shopping, then stroll around the bustling shopping complexes or in the center of Grand Bay, where you will find a range of enticing products.
In the town of Grand Bay, you can find on offer, a large choice of fashion and craft shops. Several modern, shopping centres with international brands and shops operate here, alongside local brands. Prime shopping locations include Sunset Boulevard, La Croisette Shopping Mall and the Grand Bay Coeur de Ville.
Facing the main Grand Baie beach, the Sunset Boulevard shopping complex is where you can shop in a relaxed atmosphere. Shopping lovers can enjoy duty free shopping and find all the leading local brands, as well as many international brands. You can buy souvenirs, textiles and many local products here. A good collection of Jewelery is also available at several stores such as Poncini, Diamond Design, Mikado, Kavanagh, Mad´s, Passion and Helidore.
La Croisette Shopping Mall
You cannot afford to miss out on one of the most popular shopping malls of the north, La Croisette. The mall boasts of over 110 shops offering a comprehensive and compelling lifestyle shopping experience, including a wide selection of specialty shops.There are also a number of restaurants, cafés and coffee shops, which serve a wide range of delicacies, including international fast-food chains.
At the Grand Bay Coeur de Ville, there are 2 levels within the complex, with a number of shops offering homeware, electronic devices, jewellery, perfumes and fashion accessories. The hypermarket, Super U will offer almost everything that you can imagine from food to souvenirs, snorkeling equipment, clothes, shoes, books, magazines and many more. The shopping complex also consists of a craft market decorated in an Asian style, where you are sure to find many bargains.
In the heart of Grand Bay is the Grand Bay Bazaar bustling with plenty of shops on the right and left side of the road. There, you can find mainly typical souvenirs and local made products. This is also the place to find a variety of cheap clothing and imitations of world-renowned brands. Some of the stalls at the bazaar offer colourful bags, fabrics, handicrafts, beautiful stones, and even silver and gold jewellery. Do not hesitate to bargain at the bazaar, where you can most likely bring the price down quite drastically.
Click Here to Book This Tour