Eureka House (Maison Eureka)
| | |
| --- | --- |
| Location | Centre |
| Operating Hours | 09:00 - 17:00 |
| Operating Days | Monday, Tuesday, Wednesday, Thursday, Friday, Saturday |
| Duration | 1 hrs |
| Activity Time | Flexible |
| Transportation | Offered as Supplement |
| Comment | Closed on Sundays and Public Holidays |
Operating Hours
09:00 - 17:00
Operating Days
Monday, Tuesday, Wednesday, Thursday, Friday, Saturday
Transportation
Offered as Supplement
Comment
Closed on Sundays and Public Holidays
Eureka House (Maison Eureka) - Overview
Enjoy the guided tour of this magnificent authentic colonial house with its lush gardens and cascading river as a breathtaking background. The visit to the Eureka Mansion and its gardens provides an intriguing glimpse into colonial life. The house is filled with antiques and photos of the period. It also has a magnificent garden surrounded by waterfalls of the Moka River.
This visit is for you who need some time to relax while going down history lane. You will enjoy the tranquility of the place and be charmed by its structure and the serene setting in which the Eureka House quietly sits.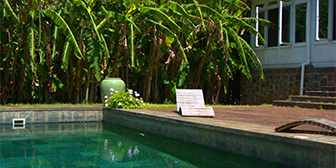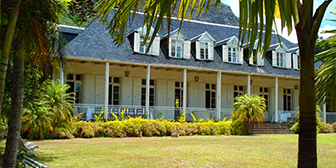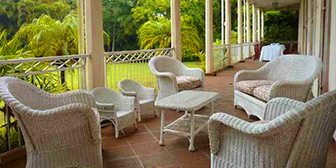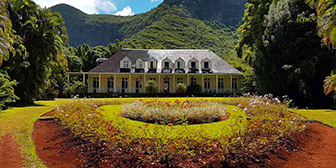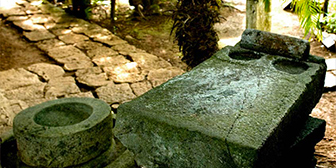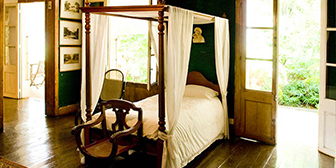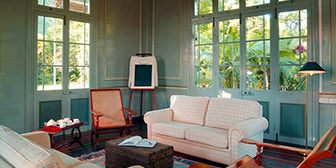 Highlights of this site:
A guided tour of an authentic colonial house
Stroll through the lush gardens
Sit by the 4 waterfalls or just laze around listening to the sound of it
Visit the museum which narrates the history of Mauritius
Find endemic plants in the gardens
Relish a Mauritian lunch at the Eureka House Restaurant (optional)
---
As part of the visit and tour of the Eureka House you will enjoy:
Tour of the Eureka house (Maison Eureka)
A stroll in the Eureka gardens
View of 4 small wonderful waterfalls
Access to the Souvenir Shop where a variety of Mauritian Tea, scented candles, spices are available
Optional: Traditional Mauritian lunch at the Eureka House Restaurant
Optional: Drinks package to accompany your meal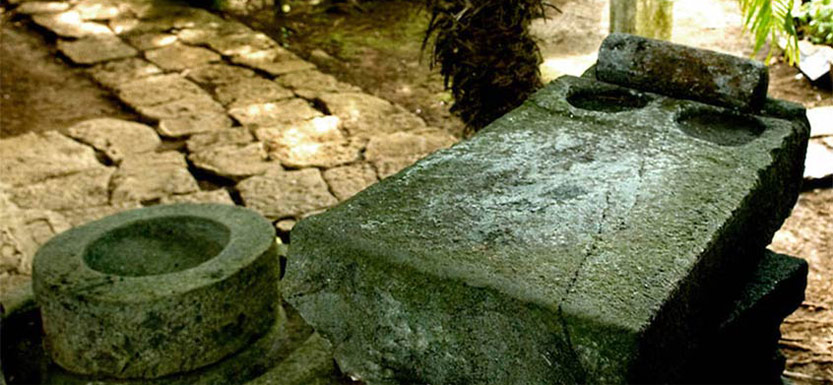 ---
Transportation & Driver Details
Transport is available for an additional supplement and will include pick up and drop off from any hotel / place of accommodation in Mauritius.
Car Capacities
You can choose from a selection of vehicles types:
Family Car - Up to 4 passengers
6 Seater vehicle - Up to 6 passengers
Minivan - Up to 10 passengers
About the Drivers
All drivers speak fluent English and French (Upon special request we can organize drivers who speak additional languages). The drivers, citizens of Mauritius, will be happy to provide you with information about Mauritius and each of its sights.
All drivers are very professional, time efficient and friendly. There is high emphasis on being always on time and providing reliable devoted service to customers.
---
Montagne Moka, Central Region
| | |
| --- | --- |
| Operating Hours: | 09:00 - 17:00 |
| Operating Days: | Monday to Saturday (Closed on Sundays & Public Holidays) |
| Duration: | Approximately 1 hour |
---
Eureka House (Maison Eureka)
The Eureka house was restored and opened to the public as a museum in 1986. The house is constructed largely of wood and surrounded by a long, shady veranda. The extensive grounds consist of a curious mix of natural Mauritian plant life, including mango trees and palms, a waterfall and an English-style garden.
The museum has areas which are dedicated to music, art, antique maps, Chinese and Indian housewares and quirky contraptions like a colonial-era shower. You will have a tour of the house and its beautiful gardens.
The waterfalls and the river banks of Eureka House (Maison Eureka)
The Eureka house is much more than a house and museum, the property has grown into an attraction for both young and old nature lovers offering kilometers of tracks dedicated to footing.
There are many small waterfalls, endemic plants, lush greenery which surrounds the house and rare specimens. The visitor enters a world of peace and calm.
Nowadays one can find at the Euréka grounds different palm trees, mango trees, and a gigantic damaras (agathis robusta) which is one of the most spectacular in Mauritius.
During the guided visit of the gardens, you will come across 4 wonderful small waterfalls. The river banks are the natural habitats for water lilies, 'jacinthe d'eau', 'bredes songes'.
Under the water surface, an intense aquatic life goes on for the 'scampi, madame Céré' (name derived from the wife of the governor Céré), tilapias, carp and eels which can be found in large quantities.
Strolling deeper into the garden, one can find the azaleas and the camellias as well as the endemic ochna from South Africa.
The Eureka House also hosts some rare endemic plants: Bois pipe, Bois colophane Bâtard, Bois en poudre, Makak, Manglier vert, Bois de Rivière, Bois puant, Bois de Clou, Bois de Pomme, Bois de Fer, Liane à gratter, Mapou. Some of the indigenous plants found are: ougères Adiantum Hispidulum, Bois mozambique, Bois sureau, Bois de Chandelle, Bois Bouquet Banané, Bois de Merle, Bois à trois feuilles, Bois chenille, Ébénier, Takamaka.
---
---
Lunch at Eureka House
As part of the visit to the Eureka House, we offer you to enjoy a delicious lunch and a unique dining experience at the Eureka House restaurant which specializes in traditional Mauritian cuisine. Lunch will be served under the veranda of Maison Eureka.
---
| | |
| --- | --- |
| Option 1: Visit of Eureka House - Adults (As from 11 years) | 8 Euros |
| Option 1: Visit of Eureka House - Children (0-10 Years) | Free |
| Option 2: Visit + Lunch - Adults (As from 11 years) | 35 Euros |
| Option 2: Visit + Lunch - Children (0-10 Years) | 20 Euros |
| Drinks Package - Option 1 | 28 Euros |
| Drinks Package - Option 2 | 14 Euros |
---
Booking Attributes