Exclusive Helicopter Sightseeing Trip in Mauritius -Private Tour
| | |
| --- | --- |
| Location | All Regions |
| Operating Hours | 08:30 - 17:00 |
| Operating Days | All Days |
| Duration | Flexible |
| Activity Time | Flexible |
| Transportation | Offered as Supplement |
| Comment | Passengers should hold a valid Boarding Pass and proof of ID prior to boarding the helicopter. |
Operating Hours
08:30 - 17:00
Transportation
Offered as Supplement
Comment
Passengers should hold a valid Boarding Pass and proof of ID prior to boarding the helicopter.
Private Helicopter Sightseeing Tour of Mauritius Island - Overview
Looking for a truly VIP and classy way to explore the island with family or a group of friends? This private helicopter sightseeing trip ensures that you will be able to enjoy this extraordinary experience with only the ones you love.
You can choose to either have an express 25-minute exclusive scenic tour of the North of Mauritius or explore the West and South or East of Mauritius from high above for 45-minutes. Let the magic & beauty of Mauritius take over with this Exclusive, Private Helicopter Sightseeing tour!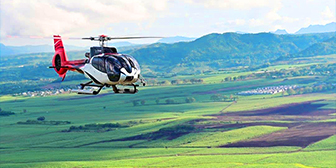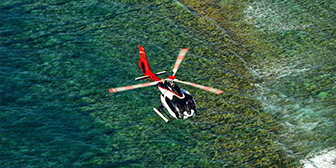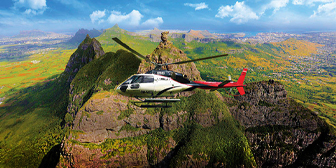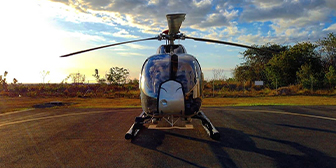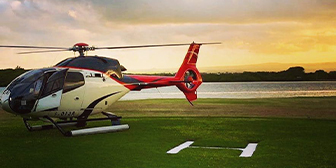 Highlights of this package:
A private helicopter sightseeing trip to enjoy with your favourite people
A bird's eye view of Mauritius from a comfortable, exclusive helicopter
Perfect for those looking for an affordable but classy way to explore the island
Enjoy the comfort of the lounge while waiting to board the helicopter
Choose between an express 25-minute scenic tour of the North of Mauritius or explore the West and South, or East Coast of Mauritius for 45-minutes
Take your pick from a 4-seater or a 6-seater helicopter
---
Helicopter Sightseeing Tour (Private) - Inclusions
Option 1: Private Helicopter Sightseeing Tour in the North of Mauritius (25 minutes)
Private 25-minute scenic tour of the North of Mauritius
Fly over islets - Coin de Mire (Gunner's Quoin) & Ile d'Ambre
Discover the lively coastal village and sights of Grand Bay
Witness the greenery of the Labourdonnais Estate
Coffee/ Water Fountain
WiFi
Option 2: Private Helicopter Sightseeing Tour in the West and South (or East)* of Mauritius (45 minutes)
45 minutes exclusive scenic tour of the West and South of Mauritius
Catch a glimpse of the Le Pouce & Pieter Both mountain and city of Port-Louis
Witness the majestic UNESCO Le Morne Brabant
Discover the island's iconic landmarks such as the coloured earth of Chamarel
Fly over the illusional Underwater Waterfall
Coffee/ Water Fountain
WiFi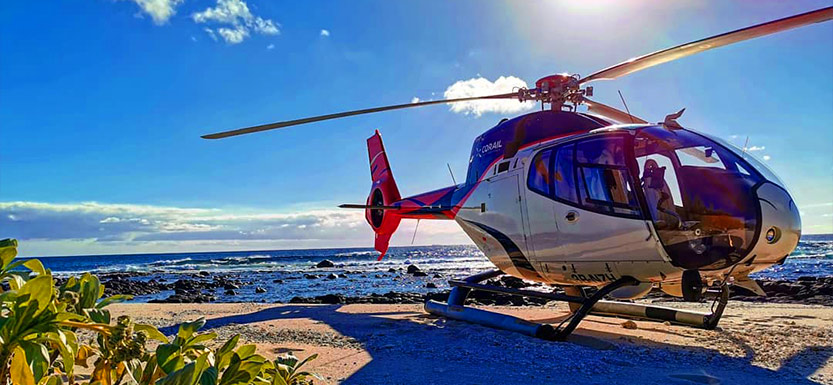 ---
Transportation & Driver Details
Transport is available for an additional supplement and will include pick up and drop off from any hotel / place of accommodation in Mauritius.
Car Capacities
You can choose from a selection of vehicles types:
Family Car - Up to 4 passengers
6 Seater vehicle - Up to 6 passengers
Minivan - Up to 10 passengers
About the Drivers
All drivers speak fluent English and French (Upon special request we can organise drivers who speak additional languages). The drivers, citizens of Mauritius, will be happy to provide you with information about Mauritius and each of its sights.
All drivers are very professional, time efficient and friendly. There is high emphasis on being always on time and providing reliable devoted service to customers.
---
Triolet or Helipad of your choice
| | |
| --- | --- |
| Activity Time: | 08:30 - 17:00 (flexible) |
| Operating Days: | Everyday |
---
Exclusive Helicopter Sightseeing Tour Flight Routes
Option 1: Helicopter Sightseeing Tour in the North Itinerary - 25 minutes:
Grand Bay
Coin de Mire (Gunner's Quoin)
Cap Malheureux
Ile d'Ambre
Labourdonnais
Option 2: Helicopter Sightseeing Tour in the West and South (or East) of Mauritius Itinerary - 45 minutes:
Port Louis
Tamarin
Ile aux Bénitiers
Le Morne
Underwater Waterfalls
Chamarel
Black River Gorges
Tamarind Falls
Le Pouce
Pieter Both
*East Coast Route:
Mahebourg
Ile aux Aigrettes
Ile au Phare
Ile aux Cerfs
Ile d'Ambre
Gunner's Quoin
Cap Malheureux
Grand Baie
Note: The itinerary might be subject to change, depending on where you take off.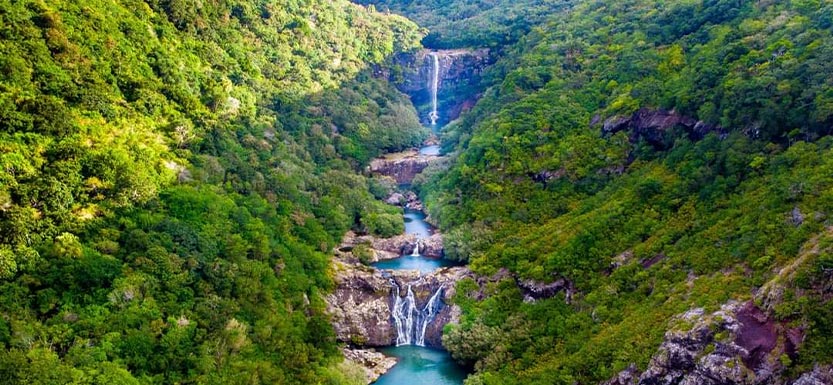 ---
Mauritius Helicopter Sightseeing Tour - Private Trip with Your Loved Ones
Option 1: Helicopter Sightseeing Tour in the North of Mauritius (25 minutes)
This Helicopter Sightseeing Tour in the North is the most amazing way to see the northern region from a completely different perspective and appreciate everything this incredibly beautiful island has to offer – beautiful islets, mountain ranges, natural landscapes, and more.
The flight route from Triolet or other Helipad of your choice gives you an overview of the picturesque northern landscapes. Admire the swarm of daily activities in the lively coastal village of Grand Baie and the array of fishing boats from high up the sky.
This package is a fantastic way to enjoy aerial views of the northern islets in Mauritius. Fly over the Coin de Mire (Gunner's Quoin) islet located off the North Coast where the crystal lagoon offers you a clear view of the vibrant aquatic life. Next, you'll get a glimpse of the famed red roof church as you continue your way across Cap Malheureux village.
Towards the end of the flight, you will fly over Ile d'Ambre, where the Saint-Géran ship was sunk a few centuries ago. This incident was the main plot of the legendary story of Paul and Virginie by the French writer Bernardin de Saint-Pierre and even today, it is believed by some of the islanders to be a true incident!
End this wonderful trip with a sensational view of Labourdonnais and its lush vegetation, followed by the luxuriant green sugarcane fields and charming small villages with colourful rooftops, before landing.
Option 2: 45-minute Helicopter Sightseeing Tour in Mauritius
Fill up your memories of Mauritius with the best-selling 45 minutes tour, taking off from the north of the island at Triolet base or other Helipad of your choice, following a warm welcome by the team.
Seen from the sky, the busy city of Port-Louis is a wonderful sight. The sixteen silos of the Moulin de La Concorde and the ships at the dock will mark the beginning of your helicopter tour. Don't forget to keep an eye out for the Albion Lighthouse.
From flying over green spaces and blue lagoons, you will soon reach Benitiers Island (Ile aux Bénitiers), a diamond shaped coral island, which should make for quite a sight.
Overlooking the south-western lagoon is the majestic Le Morne Brabant, an official UNESCO heritage site. Home to several tropicbirds as well as indigeneous vegetation, this magnificent mountain with a summit of 556 metres above sea level, bears an enormous cultural significance as a symbol of the slaves' fight for freedom during the colonial period.
You will then fly over another wonder, the famed Underwater Waterfall. This natural illusion, with its shades of blue and green seem to plunge to infinity while at Chamarel, the kaleidoscope of coloured-earth will leave you in awe.
The next site will be the Black River Gorges where you can admire the endemic flora and fauna of the reserve. Nearby you can admire the waterfalls of Tamarin, which appear as just thin curtains revealing rocky plates sculpted by nature.
En route back, the Pieter Both mountain is one of the key mountains of Mauritius. The legend tells of a man who broke a pact with angels and was thus transformed into a mountain. Another iconic mountain you will see, is the Le Pouce mountain. If you haven't been able to climb this mountain, then an overflight will be an absolute delight!
As an alternative, you can choose to explore the East Coast - starting from Mahebourg, going past Ile aux Aigrettes, Ile au Phare, Ile aux Cerfs, Ile d'Ambre, all the way to Gunner's Quoin, Cap Malheureux and ultimately, Grand Baie.
This package also gives you the freedom to select your Helipad of choice; North, South, East and West of Mauritius. Best part is, you get to spend these precious moments only with your closed ones, whichever option you choose. So, take your pick from the 4-seater or 6-seater helicopter and get ready for the time of your life!
About the Helicopter Fleet
Equipped with all the latest technological features, from a spacious cabin to unbeatable visibility, the H120 and H130 helicopters are the world-reference helicopters in terms of scenic tours. This lightweight single-engined aircraft integrates the most modern technologies, including a new-generation Fenestron® tail rotor for low operating noise and maximum flight control efficiency.
A trained and experienced helicopter pilot, according to global safety standards, will guide you throughout your amazing trip.
4-Seater Helicopter- Airbus H120
Model: Airbus H120 (Eurocopter EC120 Colibri)
Crew: 1 Pilot
Passenger Capacity: 4 passengers
Engine: Turbomeca Arrius 2F
6-Seater Helicopter- Airbus H130
Model: Airbus H130 (Eurocopter EC130 T2)
Crew: 1 pilot
Passenger Capacity: 6 passengers
Engine: Turboméca Arriel 2D or 2B1
---
We recommend that you bring a camera to capture unforgettable moments!
---
| 25 Mins Exclusive Helicopter Sightseeing Trip | 4-Seater | 6-Seater |
| --- | --- | --- |
| From Triolet | 1,150 Euros | 1,750 Euros |
| From North Helipad | 1,250 Euros | 1,850 Euros |
| From East Helipad | 1,690 Euros | 2,390 Euros |
| From South Helipad | 1,890 Euros | 2,650 Euros |
| From West Helipad | 1,790 Euros | 2,350 Euros |
| 45 Mins Exclusive Helicopter Sightseeing Trip | 4-Seater | 6-Seater |
| --- | --- | --- |
| From Triolet | 1,590 Euros | 2,350 Euros |
| From North Helipad | 2,190 Euros | 3,190 Euros |
| From East Helipad | 2,290 Euros | 3,290 Euros |
| From South Helipad | 2,590 Euros | 3,540 Euros |
| From West Helipad | 2,290 Euros | 3,250 Euros |
---
Booking Attributes